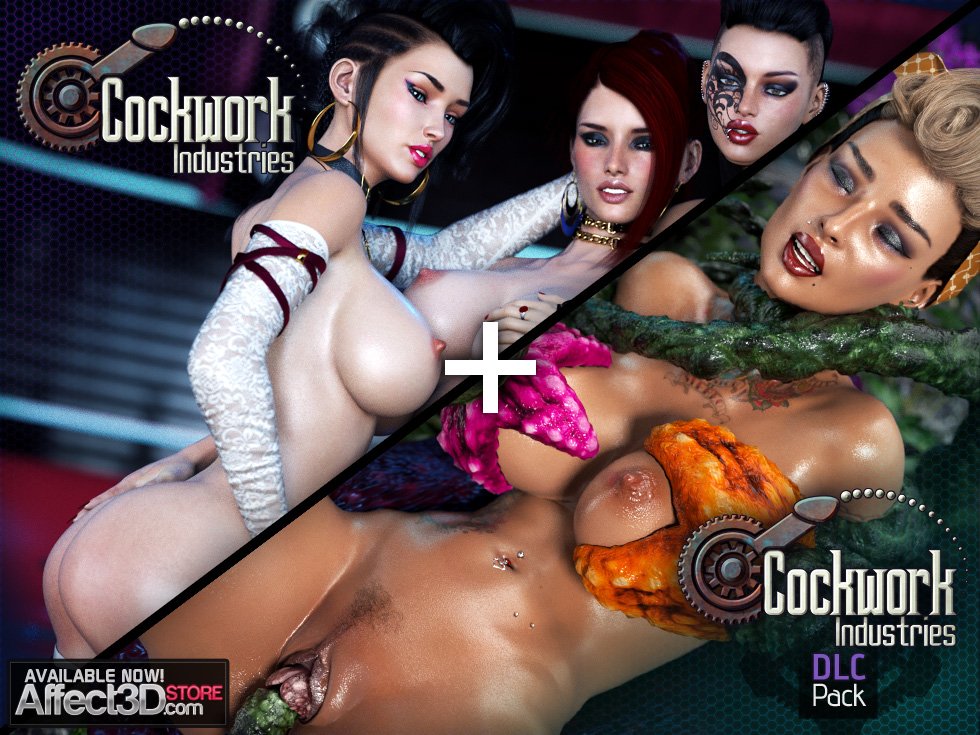 If you've been keeping up, you'd know that Cockwork Industries came out a little over a year ago. A fantastic sex game, its seen multiple releases come out over the past 12+ months, culminating in two DLCs that received multiple updates! Digital Seductions has now put it all together into a discounted bundle, for your sexy consumption.
Like many other sexy adventure games, you can pick between multiple paths to explore the plot and fuck different characters within the game's cast. Making up an array of personalities and aesthetics, the cast of Cockwork Industries brings it on multiple fronts. Personally, I found most of them tasty, with a particular fondness for Rita – but then the new characters came along and expanded on that.
Well animated and highly-polished, with multiple convenience features for playthroughs and re-enjoyment of sex you've unlocked, Cockwork Industries gives plenty to enjoy for the sex game enthusiast. The plot itself has a couple twists and turns, but its biggest payoff is the reveal at the end – which could very easily spawn another game from the Digital Seductions team.
So, if you haven't got the whole game yet, this is the best time to get it. So do it now. I mean it. At $9.99, this is a hell of a steal for an erotic adventure game.