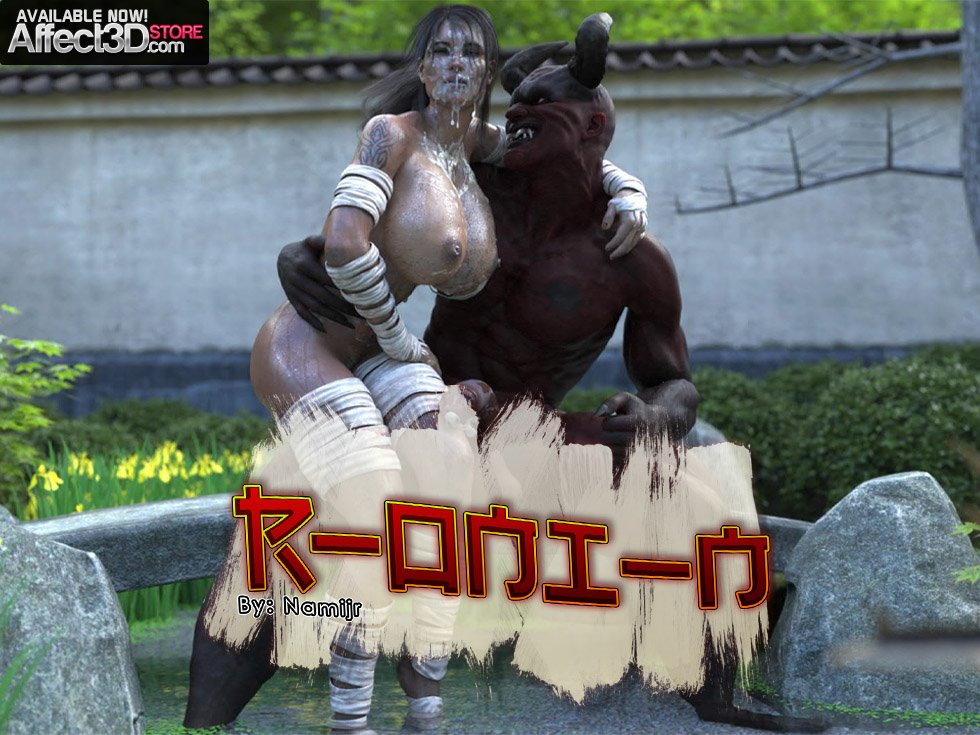 Namijr has a very 'juicy' release for us today, pitting an Oni against a Ronin in a duel where everyone wins. R-ONI-N marks their first month of exclusive release for the set on A3D, which is kinda neat (we <3 you too!), and gives some of that less-seen Eastern demon flair.
The Ronin initially is in a losing battle against a Ronin-Terminator – aka a killer samurai robot, designed to murder samurai. Exactly what'd you want for the job, except it made a poor choice in target; the Ronin's boobs are big enough to attract saviors from the next town over.
Watching from hiding, an Oni decides to intervene and defeat the Terminator… so he can demand some payment from the Ronin. His cock shows just how eager it is to enjoy her every hole (but especially her ass), and he quickly gets down to impressing the Ronin with it from the inside.
The Oni must have been without sex for awhile, as he cums, cums, and cums some more, giving the Ronin a very gooey facial after filling her ass with the creamy stuff. She looks pretty happy about it. You can get the 118-count image set of R-ONI-N from the store now for $12.00. Enjoy Namijr's latest of monster fucking and creamy facials!