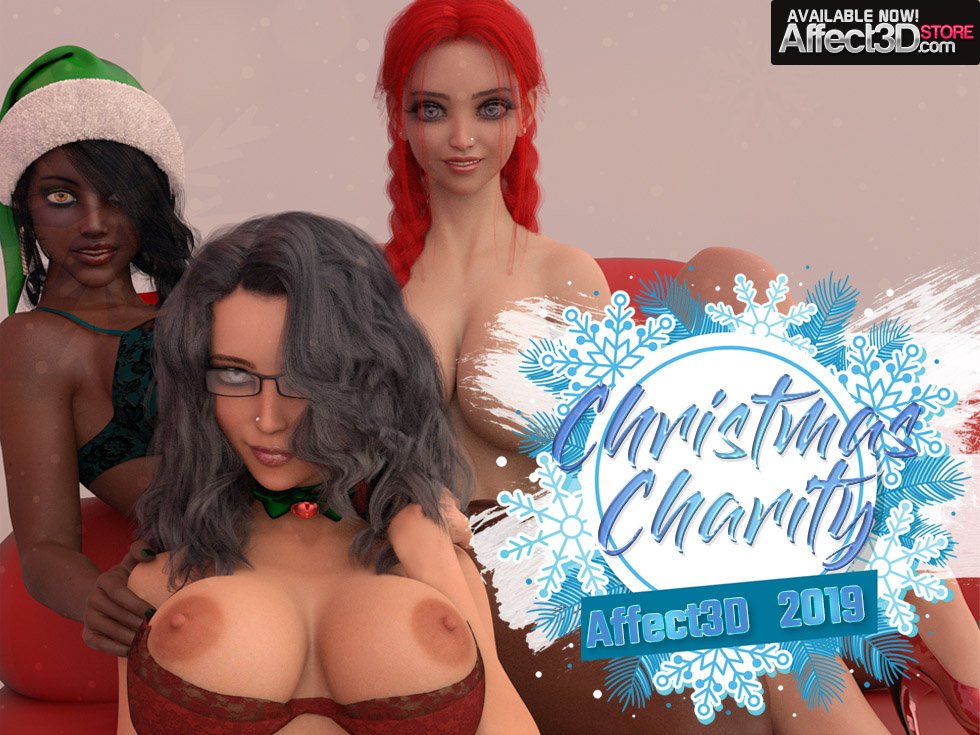 Can porn and charity go hand-in-hand in this nutty world? Absolutely! The 2019 Christmas Charity Set presents lewd fun from nine of your favorite 3DX artists. Buying it will raise money for two of the top charities of our day: Amnesty International and St. Jude Children's Research Hospital!
Our 2019 Christmas Charity Set comes in at 268 total images and a 2:40 animation! These come from the generous offerings of the following 3DX artists:
All of the collection's contents have been generously donated by the creators, meaning that all proceeds go straight to the charity. Please join them in their charitable effort to give back this holiday season and buy the 2019 Christmas Charity Set!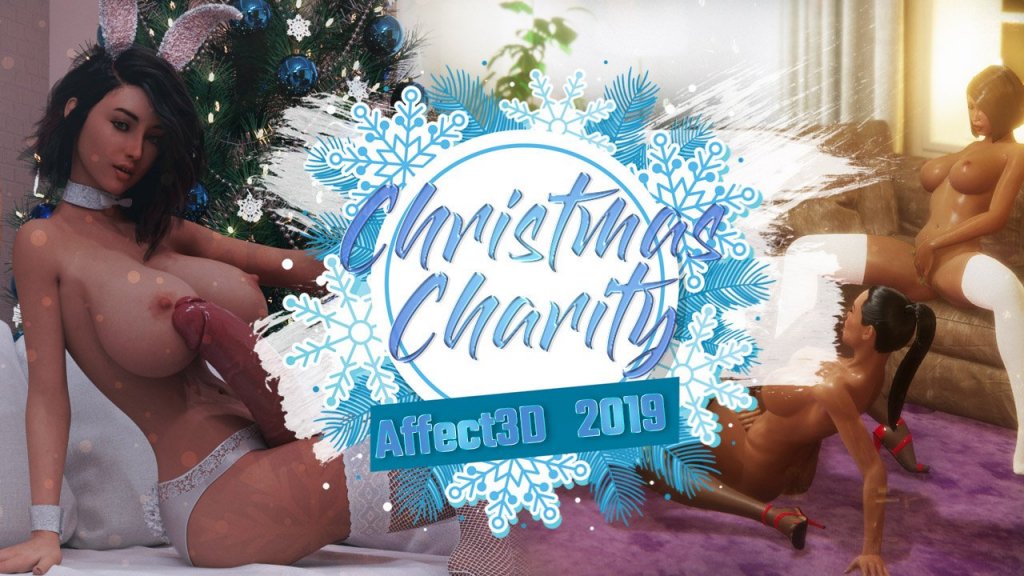 It's a delight to say you can cum to a better world.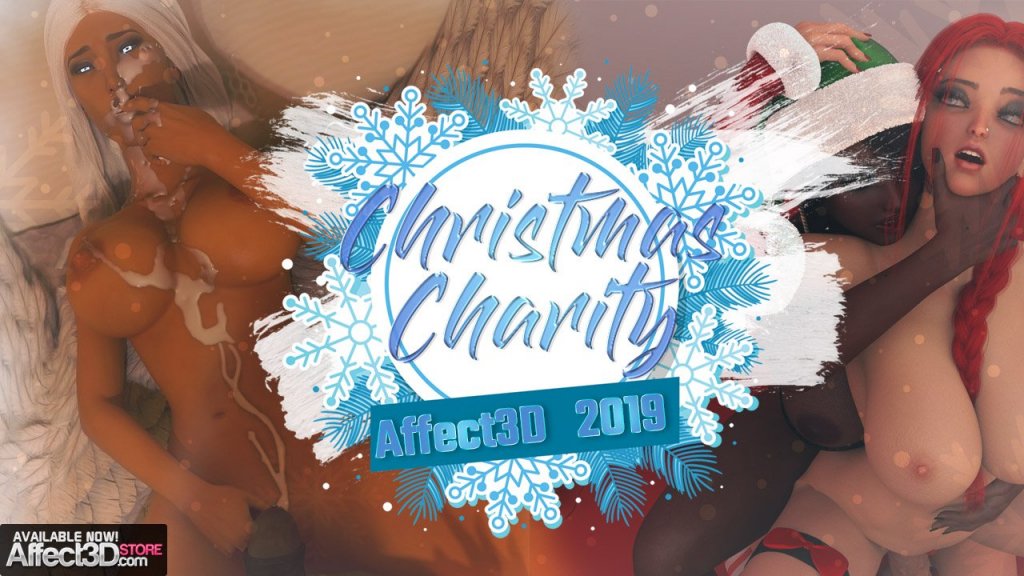 About Amnesty International: The objective of Amnesty International is to conduct research and generate action to prevent and end grave abuses of human rights; and to demand justice for those whose rights were violated. Amnesty draws attention to human rights abuses and campaigns for compliance with international laws and standards. It works to mobilize public opinion to put pressure on governments that let abuse take place. The organization received the 1977 Nobel Peace Prize for its "campaign against torture," and the United Nations Prize in the Field of Human Rights in 1978. They are advocates for the worldwide decriminalization of sex work.
About St. Jude Children's Research Hospital: Around the world, 160,000 children are diagnosed with cancer each year, and 7.6 children and adults die each year from it. Donations to this charity contribute to the operation and maintenance of St. Jude Children's Research Hospital, the mission of which is to find cures for cancer and other catastrophic diseases affecting children through research and treatment.