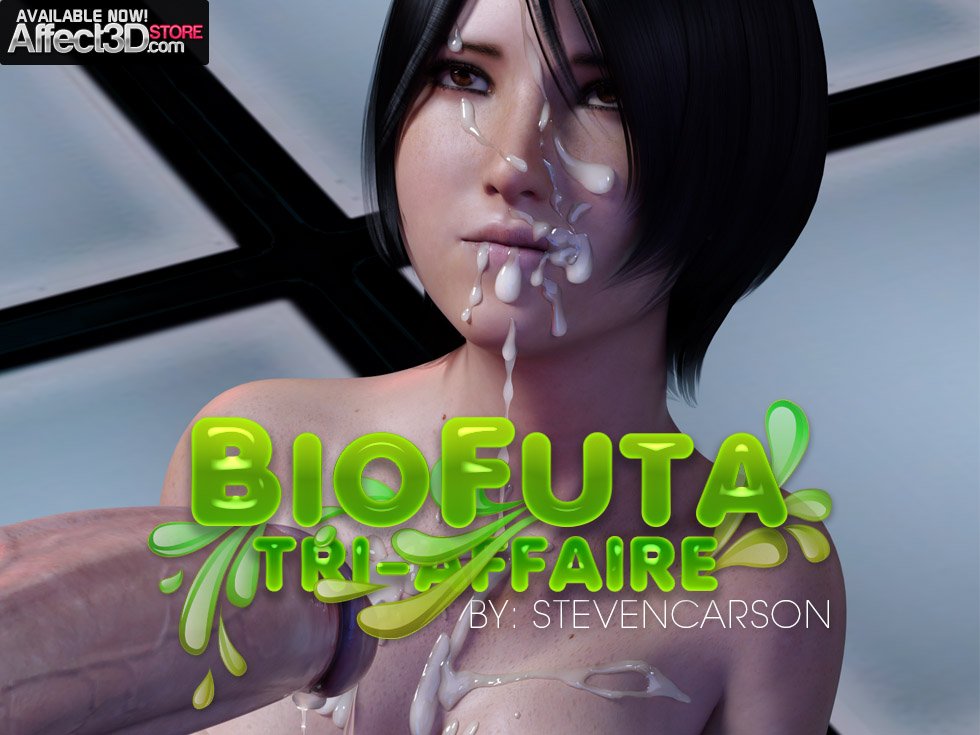 From dark alley blowjobs to fast cars and Futas with massive cocks, Steven Carson strikes again in BioFuta – Tri Affaire! Indeed, this rather prolific and yet recently discovered artist stuns us once more with another tale of cyberpunk sexiness! Available now in Store!
Carson gave us a taste of his cyberpunk vibes in previous releases  but today's release really takes the genre for a spin. That's right folks, who doesn't love a good dystopian, gritty and dark futuristic fuck fest? I do, for one!
And today's set introduces three magnificent Futas whose mission it is to scour the city rooting out damsels in distress and then graciously allowing them to sample their cocks out of gratitude.
From a rescue mission in an underground cell with one heck of a doggy fuck and cumshot to a self-pleasuring session in a lab, Carson has us hooked. And what I love is the way his beautiful futa characters carry themselves. Indeed, in this world, it seems Futas walk around with their cocks out as a mark of honor. So naturally, the women they encounter feel inclined to… well take advantage of this unique situation.
Carson's cumshot scenes are generous, his babes are curvy and their cocks are huge. If you're a fan of Futa-on-girl then this definitely is the release for you! With forty-four HD renders, this stunning set is bound to get you in the mood to turn down the lights, draw the curtains and delve into the sexy cyber world this talented artist has gifted us!
BioFuta – Tri Affaire is available now in the Affect3D Store for $9! So make sure you head on over to grab a copy!