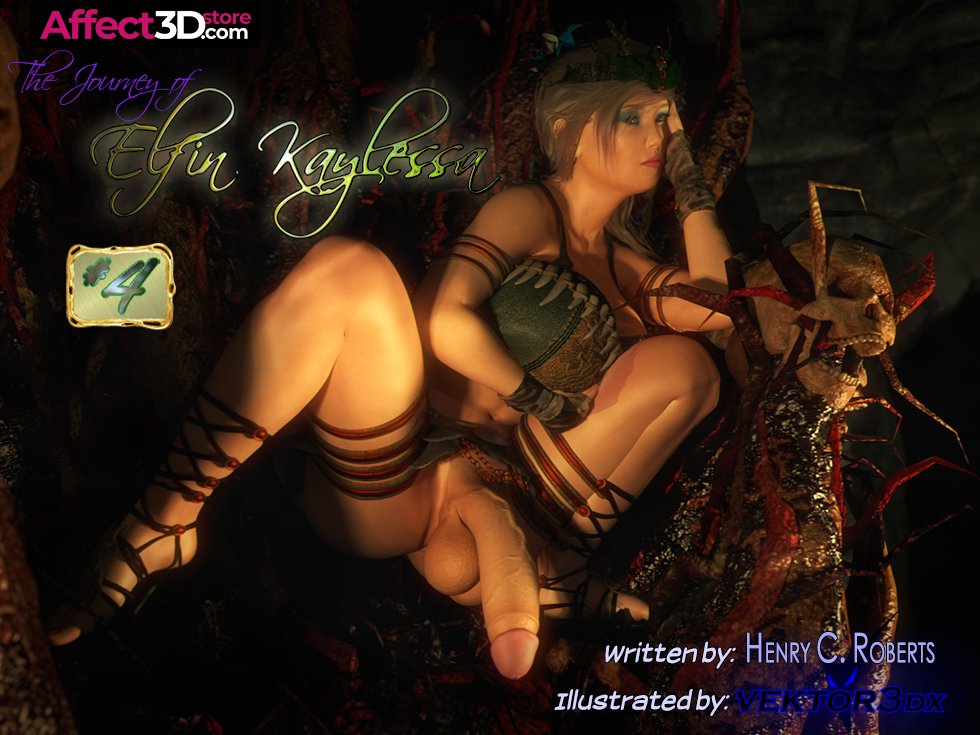 Elfin Kaylessa has had quite a journey across her trials and tribulations. Having become Queen of the Orcs and gone on to claim Daizy and her three daughters, she's ready to create the next page of her legacy: by breeding them with her Orcish sons. And what Orc could resist fucking an Elf?
Vektor3DX's latest, The Journey of Elfin Kaylessa #04, largely showcases exactly that: each of her sons using all of their new bride's holes to sate their lust. Bubbles is the first to be taken and bred, eager to lap up her new husband's seed and take more. Next is Daizy, to everyone's surprise. She protests, but Kaylessa is Queen – and she claims her daughter Baby for her own use. Daizy's ass is then stretched out while Kaylessa and Baby watch.
While Rosalba is used by the rest of the Orcs, again and again, Daizy's last daughter is given, and Kaylessa retires to enjoy her own new fuck-slave. It must be good to be queen. 😉
You can get the cum-alicious, monster sex set The Journey of Elfin Kaylessa #04 – amounting to 54 pages – from the store now for $9.95.