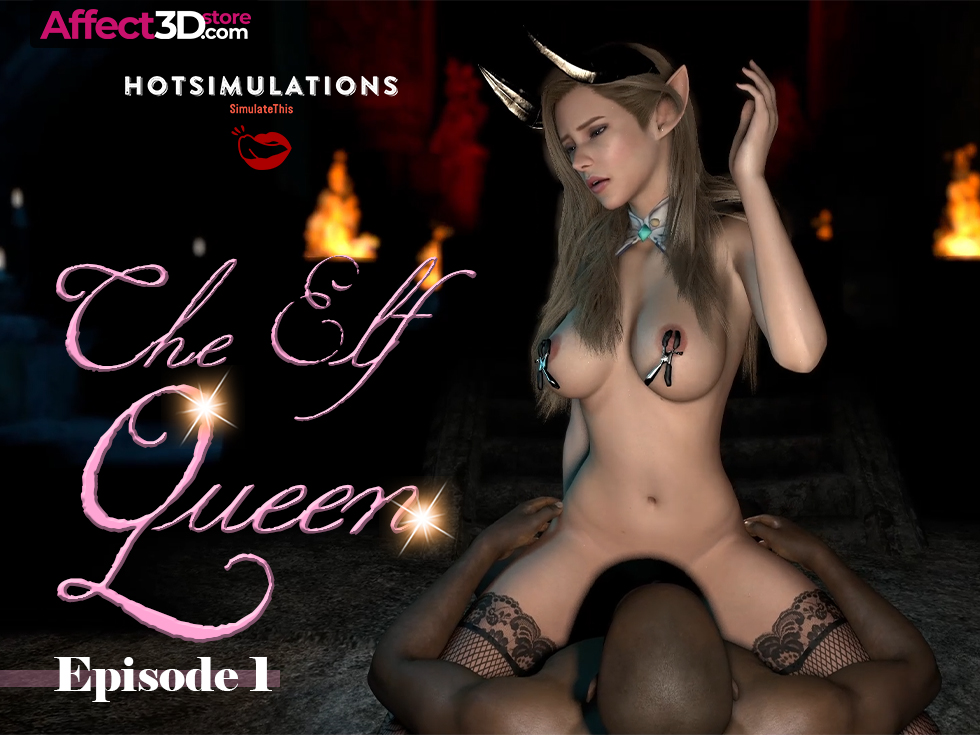 We have a special treat as this is not only a debut release from HotSimulations but also a double release! And to make things even better, the first episode is FREE!
Episode 1
The Elf Queen has sex for the first time with a black human male. She walks into the room and gives him a dance before getting on her knees to give him a blowjob. Getting his cock nice and wet she get on all fours while he thrusts inside her ass. Arching her back and lifting her ass to feel every inch – the Elf Queen cannot get enough of his member. She mounts herself on top, her hips moving on their own as her body craves this massive member. Luckily for her, this human can match her stamina as they move things to a chair. When it gets closer to climaxing she hops of his dick and sucks it off, getting cum all over her face.
The Elf Queen Episode 1 is a 22:23 minute video and is available in the Affect3D Store for FREE!
Episode 2
Things take a kinkier turn as the Elf Queen meets up with the Princess of Hell. Bound and gagged, the futa princess caresses the Elf Queen. Feeling her luscious tits and slapping her perky ass before turning things up and bending her over. Sliding her massive member into the Elf Queen's pussy, she can't get enough of this beautiful creature as she thrusts harder and harder. The Elf Queen gets on her knees and begins to stroke the futa princesses cock. Taken by the Elf Queen's beauty, she strokes her hair and grazes her tits until she cums all over her. Hopefully there's another round for these two.
The Elf Queen Episode 2 is a 22:10 minute video and is available in the Affect3D Store for $11.00!