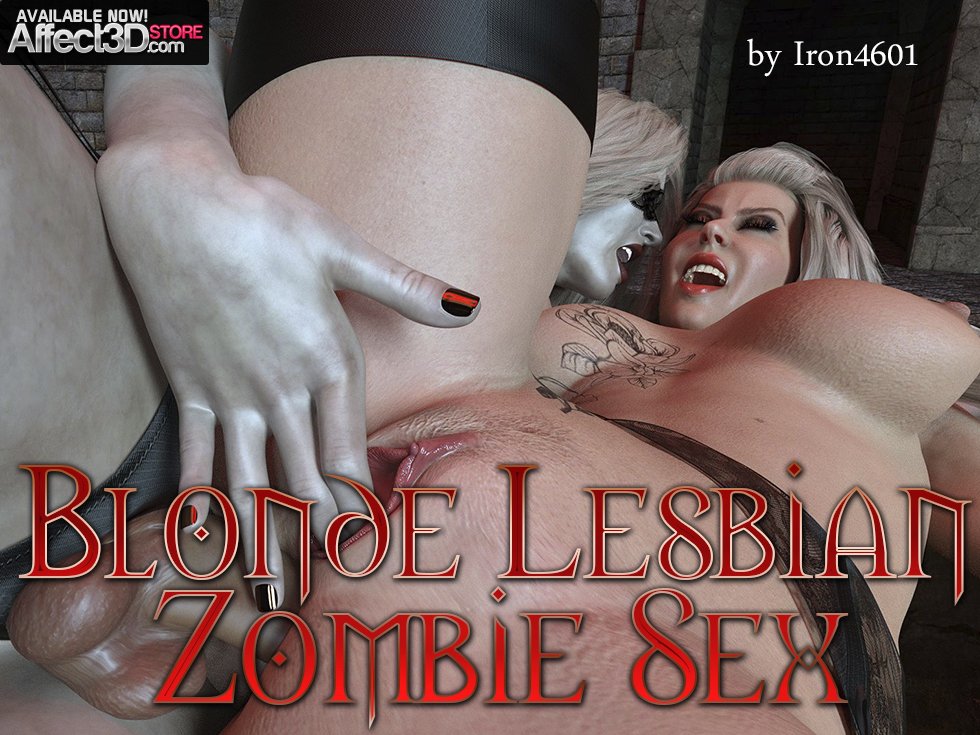 Plenty of things can lurk in the shadows but you never suspect it to be a blonde zombie with a massive cock. At least that's the case in the debut release from Iron4601, Blonde Lesbian Zombie Sex, now available in the Affect3D Store!
A woman is pleasuring herself when she notices that she's not alone. A pale, blonde woman has been watching and her cock is wanting to join in on the fun. The woman gently toys with the zombie's cock before wrapping her mouth around it. They switch positions and the zombie thrusts her cock inside the woman's tight ass.
Changing the positions to make sure every inch of her cock is felt, the woman moves to the rhythm of the thrusting to make sure she is engulfed in ecstasy. Ending the session with a cum shower all over the face. The zombie gets up and leaves the woman, covered and wanting more.
Blonde Lesbian Zombie Sex spans across 100 images and is available now in the Affect3D Store for $10.00. Check out Iron4601's debut!