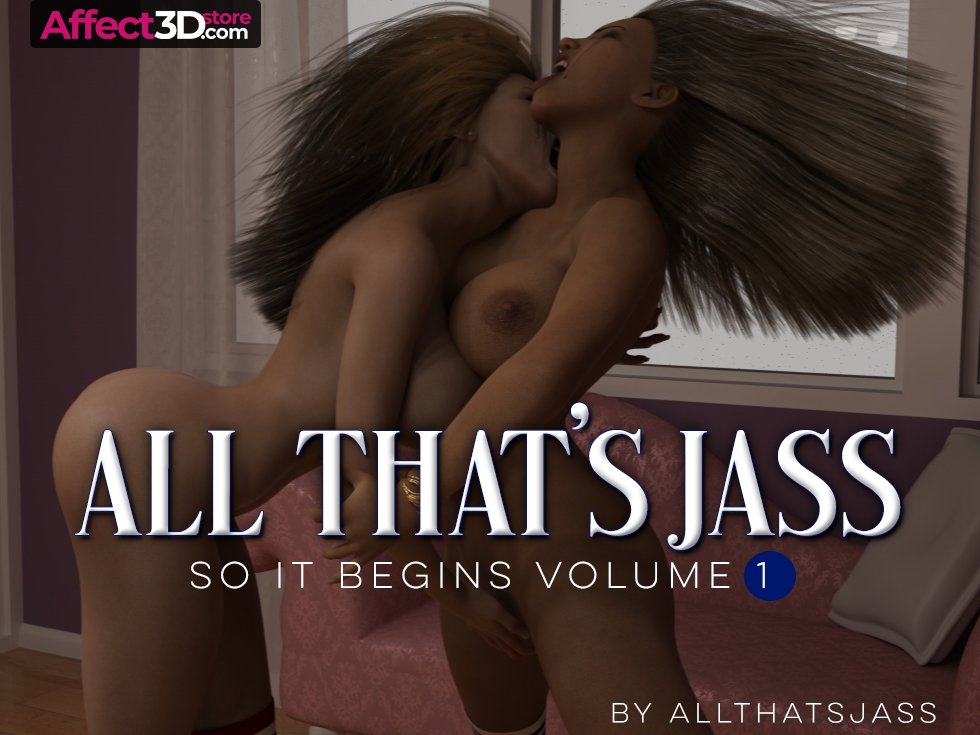 Feuds are pretty common among women. The fight over who is the most popular, athletic, etc. is inevitable for those who take such titles seriously. In the debut from All That's Jass, So It Begins Volume 1 (now available in the Affect3D Store), Loren and Jasmine have been feuding for awhile and it's time to finish it once and for all.
While at a photoshoot, Loren and Jasmine are getting more and more agitated until things get physical. Needing back up to separate the two, the shoot ended and they went to their dressing room. Unfortunately, the fight had only begun and they continued where they left off. Throwing eachother into objects, throwing punches are hard as possible, these two weren't going to stop until one came out on top.
Now, fighting is all fine but things get weirdly sexual with these two. In between punches these two try to make the other cum – whoever did so first lost. From scissoring to fingering and in some moments full on fisting, these two go at it until Jasmin ultimately cums. Loren being the winner, she demands Jasmin to eat her out – to taste what a superior woman really is before knocking her out. All I can say is, that's one way to end a fight.
So It Begins Volume 1 spans across 94 images and is available now in the Affect3D Store for $10.00!