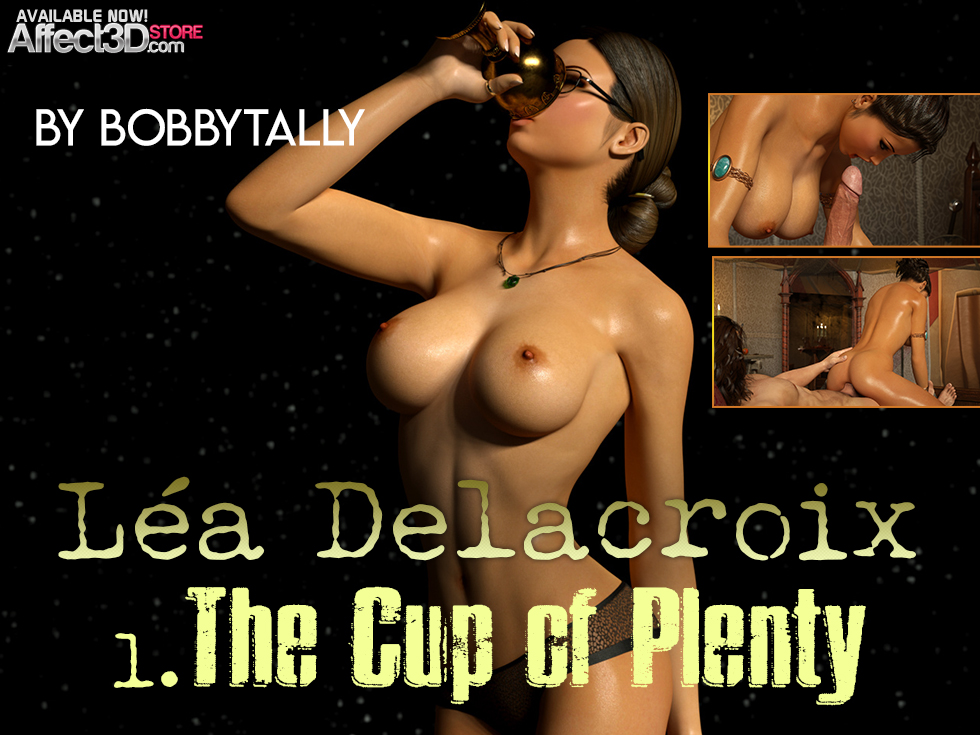 Léa Delacroix is an archaeologist who has been on the hunt for the tomb of the legendary Knight Balian of Ibelin. In the debut release from BobbyTally now available in the Affect3D Store, Episode 1 – The Cup of Plenty, Léa is in for quite the surprise.
Léa, who has snagged the treasure from the tomb is intrigued by what mystery lies within. It's a gold chalice and is said to refill itself once emptied of a liquid. Certain that it won't work but is willing to try anyway, she pours some wine and takes a drink. Almost immediately she becomes dizzy and takes a seat. She passes out and when she wakes up, someone is eating her out!
She jumps up and demands to know who he is. He says he's Lord Balian of Ibelin. She doesn't believe him but given where she's at and how she's now dressed, it may be true afterall. Balian tells her that he's paid a fortune for her and he's disappointed. Léa is annoyed and decides to show him what he's dealing with. Unknowing to her, Balian knows how to please and woman and make them beg for his fat cock. He gets what he wants and Léa has had the dick session of a lifetime. Unfortunately, only one of them was pleased with what transpired.
Léa wakes up from her phone going off. She answers and a mysterious person on the other end has information about her father. She decides that she needs to go to bed but what was that dream? Did she really meet Balian? Only time will tell. Léa Delacroix Episode 1 – The Cup of Plenty spans across 102 images and can be yours for only $7.00!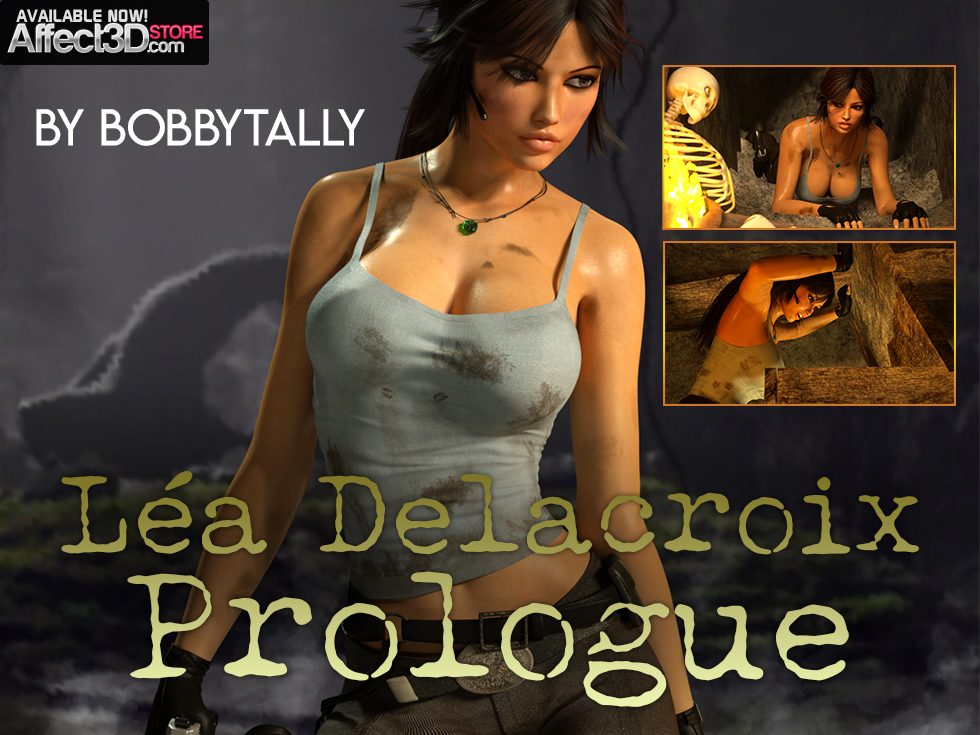 BobbyTally's also put up a taste of the series to get you hooked – at the lovely price of zero! Be sure to get the Prologue FREE!