Hey there 3DX fans, we have a début release from ImpAntique3D today! And they're kicking things off in style with FutaQ – Velvet x Hashika! This futa-on-girl set will definitely get your juices flowing!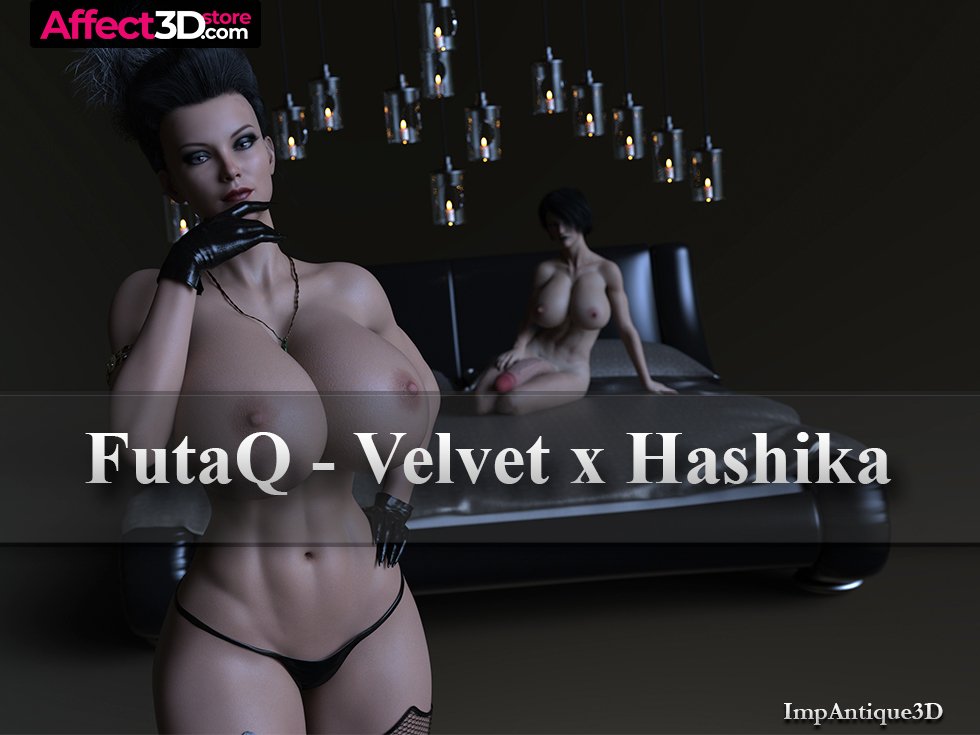 Watch as these two stunning babes have a sensual play in bed. The woman starts by blowing her lover's massive cock before climbing on top and riding her. This leads to a creampie before the futa fucks her lover missionary and then doggy-style; creampieing her again. This is one endurant babe! It's around this point that we realize the two babes are actually on a film set for a porno, but that takes absolutely nothing away from the loving care the two lovers give each other.
You can grab FutaQ – Velvet x Hashika for just $6.99 in the Affect3D Store! That's 54 main images and 23 bonus images!