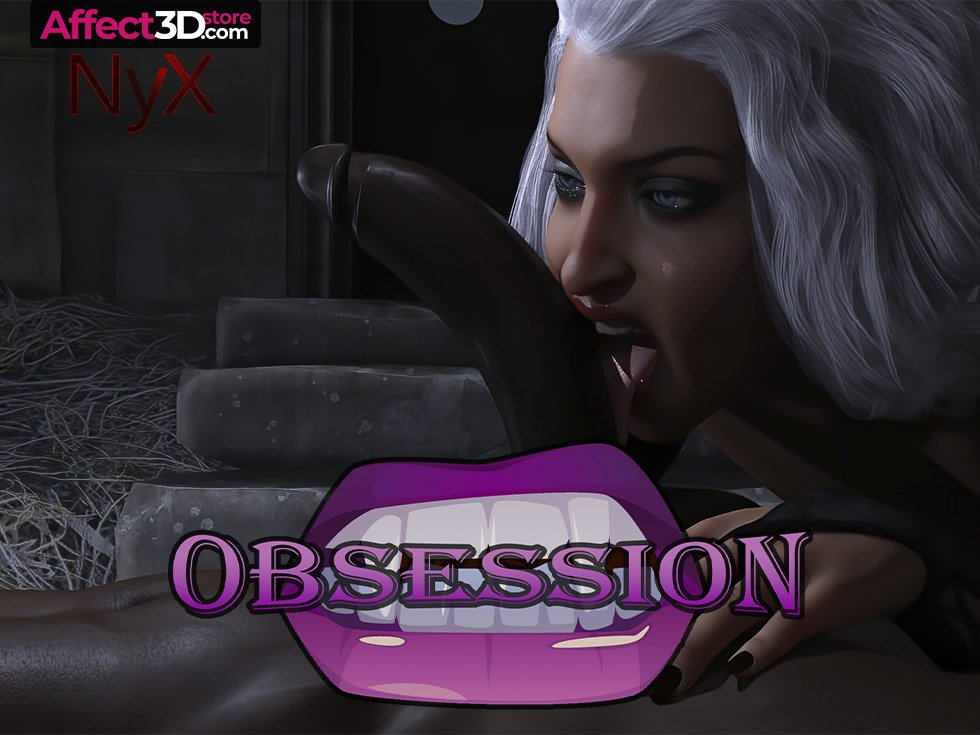 Having a fantasy and never fulfilling it can be a bit frustrating. In the debut release from Nyx, Obsession (now available in the Affect3D Store), Jacob has longed over his best friends mom, Marlena, but nothing ever came of it. He's able to get fulfill his wish but it comes with a price.
Maddy has lost his mother, Marlena and his best friend Jacob has accompanied him at the funeral. Later that day, Jacob is laying in bed, upset that he won't be able to do anything with Marlena. Closing his eyes, he begins to fantasize Marlena and her hot body. This isn't enough for him and he decides that he's going to go back to her grave and see her one last time.
Approaching the grave, he's shocked to see that there's no one inside. A woman whispers in his ear to follow her and she will fulfill his needs. To his surprise it's Marlena! Not sure how this could be happening he doesn't question it. She gets on her knees and wraps her mouth around his erect cock. Making things a little rough she pushes him to the ground to finish him off. She's not done with him and fangs emerge – biting Jacob's neck, draining him completely. Enjoying her first feast as a vampire, she stands, leaving Jacob to perish. In the distance someone is running through the graveyard and runs into Marlena. Looks like she's going to have some dessert.
Obsession spans across 71 images and is available in the Affect3D Store for $8.00!