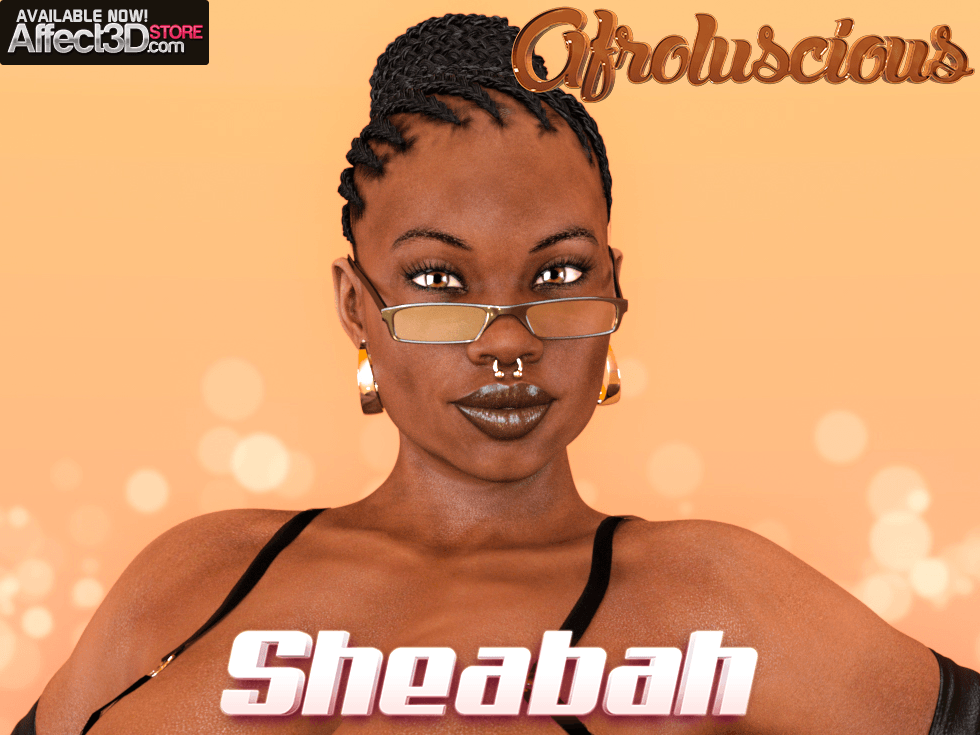 Today we have a lovely debut release from Wentley Nutz: Afroluscious-Sheabah (now available in the Affect3D Store)!
We have the sexy Sheabah, who is wanting to show off what she's working with and well, who wouldn't want to see those huge tits and nice plump ass? While this is a pin-up series, there's much to behold. From start to finish Sheabah demands attention and that's exactly what she'll get. Perfect view of her body not to mention her flexibility. As if that wasn't enough, she's sporting long black gloves and boots – feels like she's into dominating and I'll gladly offer myself as a volunteer. 😉
Afroluscious-Sheabah spans across 26 images in this solo set and is available in the Affect3D Store for $7.50!