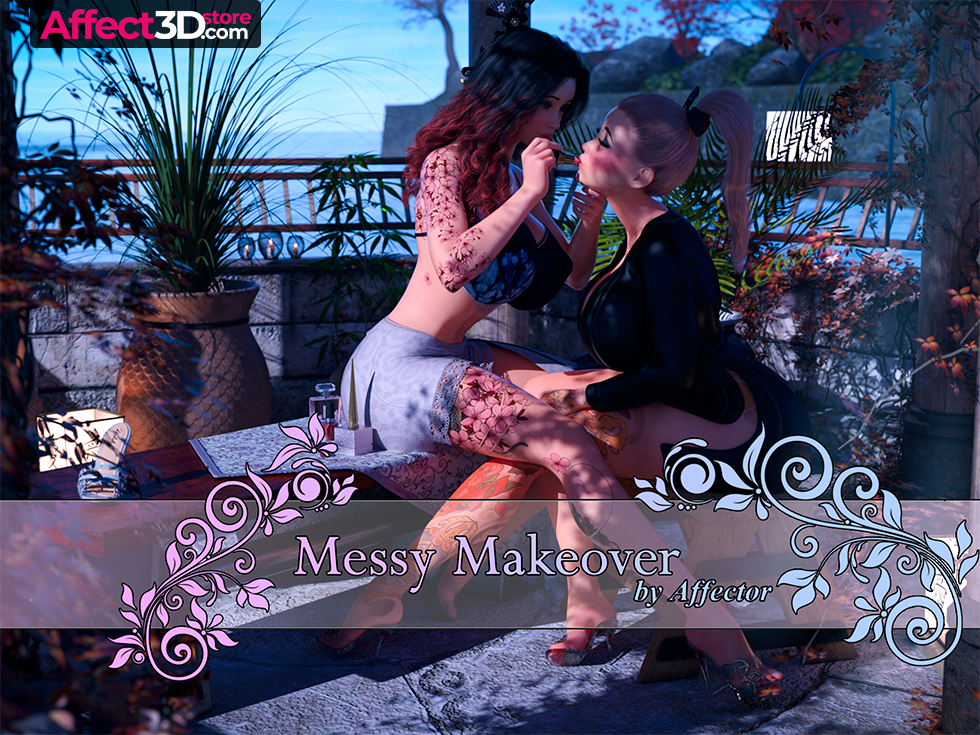 Affector's always ready to serve up some hot futa action where the cocks are massive and the boobs are huge, and today's no different in their latest release, Messy Makeover! Starring Veronica & Alice, two long-term gals in Affector's body of work.
And while I'm usually a fan of Affector's work, it feels like they've gone above and beyond in this latest set. The definition on those hair strands? The texture of the ridges and veins on that dick? The sticky strands of cum stretching between them? I'm totally behind these developments. 😉
Messy Makeover comes rather straightforward: Veronica's giving Alice a makeover, but Alice has something more… intimate in mind. When Alice's first move on Veronica's tits and mouth don't divert her, she moves to disrobing the two of them and then covering herself in some nuru lotion. Presenting herself to Veronica, it doesn't take long at all for Veronica to get hard. And she's more than happy to satisify Alice's desires.
You can get the 100-count deep futa-fucking image set from Affector off the store now for just $9.00.