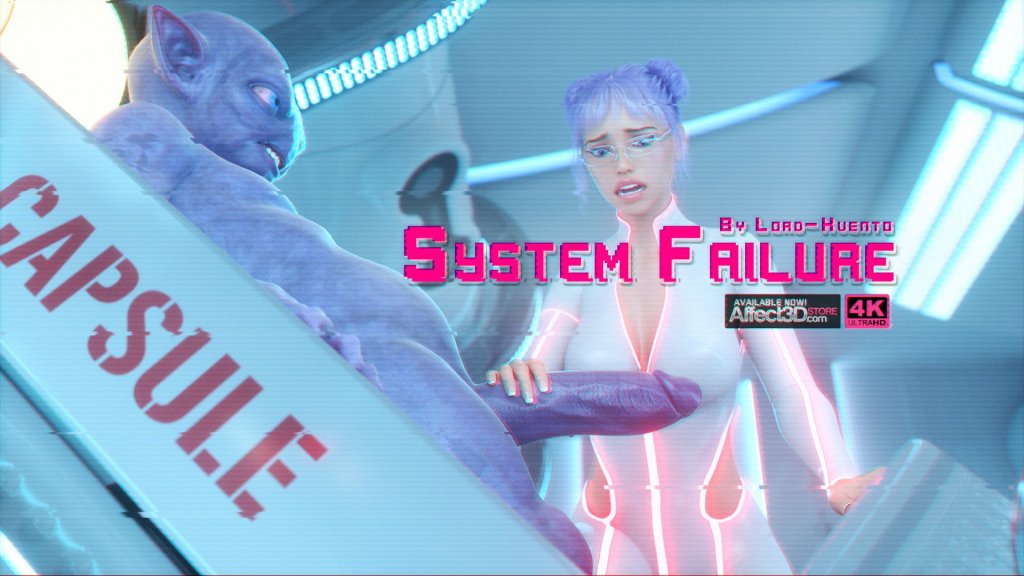 Today's release comes directly from Lord-Kvento! Indeed, System Failure is one hot set of 80HD renders set in deep space where alien clones get horny as hell!
Lord-Kvento has thrown us into the deep silence of a far-away galaxy where no-one can hear you scream. Wait, that's from another movie. Here I guess, no one can hear you cum… In any case, we find ourselves aboard a clone ship with only one apparent crew member.
This lusty, purple-haired babe is going through her rounds and checking all the clone pods. Everything seems fine until she comes across one particular pod displaying an overly aroused alien! And as advanced as this ship is, there isn't a protocol for horny clones. I guess that just means this crew member is going to have to switch to… manual. 😉
So, she swallows her pride and fear and opens the capsule. The scientist immediately takes hold of the clone's massive cock which becomes rock-hard. She strokes it, awakening the alien. Stroking however, doesn't seem to be enough! So the purple-haired babe has to switch to a more efficient tactic – her mouth.
It's not hard to see where things go from here. Indeed, barely a minute later and the jumpsuit uniform is off, the scientist has her legs spread and is being fucked missionary. And she's loving it! The pair switch to doggy style before the alien lets his massive load pour into the scientist's tight pussy.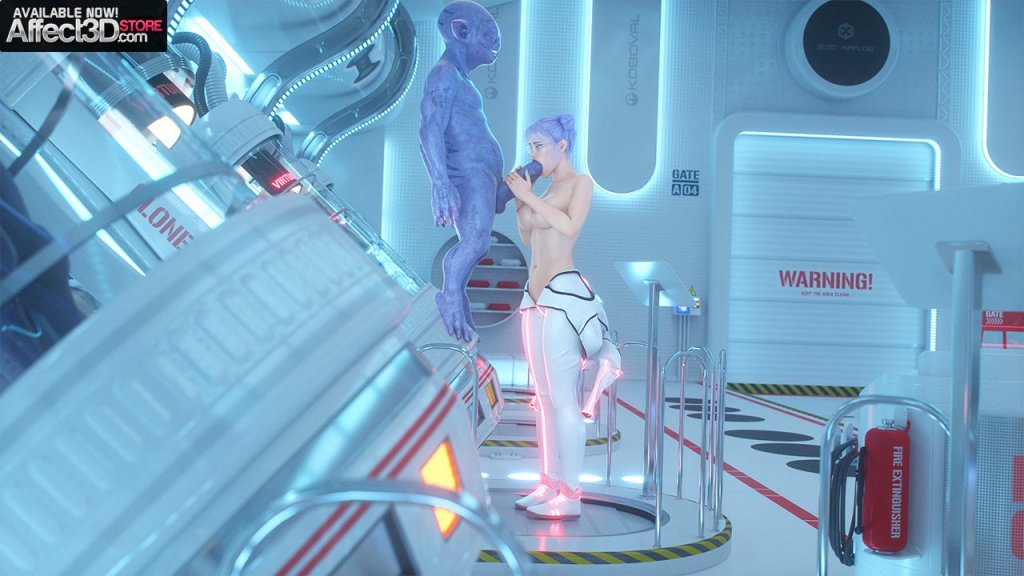 What we do in the name of science aye…
Lord-Kvento
, as ever, delivers a stunning and beautifully lit set, not to mention it's hot as fuck! This 80-render set is both kinky and fun and will have you longing for the care of a hot scientist in deep space!
System Failure
is available for a scanty $10.95 in the Affect3D Store now!