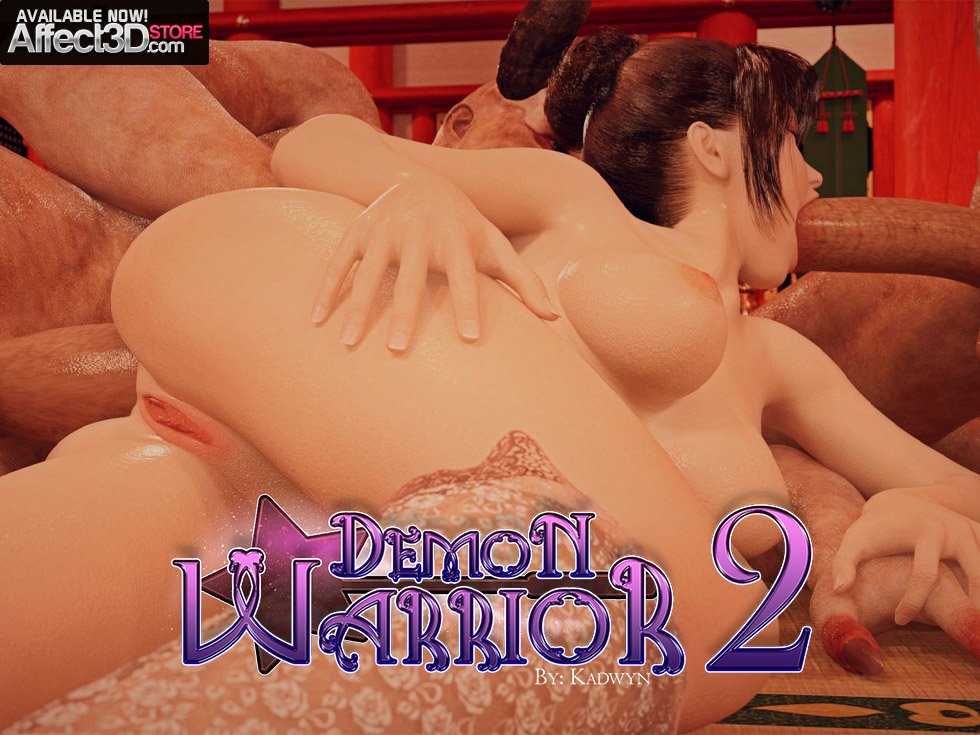 Post-game over screens are an interesting phenomenon. You don't see them in a lot of games, but they feature much more heavily in H games (rewarding 'failure' in a perversely fun way). What happens *after*, instead of cutting to black… and what great possibilities lie in that? Kadwyn's latest, Demon Warrior 2, delivers well on that as a sequel, showing what happens after the warriors lose their artifact.
Which, you know, obviously involves demon fucking. 😉
Forced to submit by their loss, the two warriors are eagerly enjoyed by two hugely-endowed demons. (Are we sure this isn't a reward?) With so many beautiful holes to use, the demons dispense with choosing, and enjoy all of them.
Swapping between the two warriors, and doing some two-on-one fucking, they make sure the gals are well-spent and full of creamy delights. With one's mouth full of cum, she shares it with her partner, dripping it into hers – definitely a standout highlight of hte set.
You can get the 111-count image set from the store now for $10. Check out Kadwyn's Demon Warrior 2 for that foursome, monster sex creampie action.