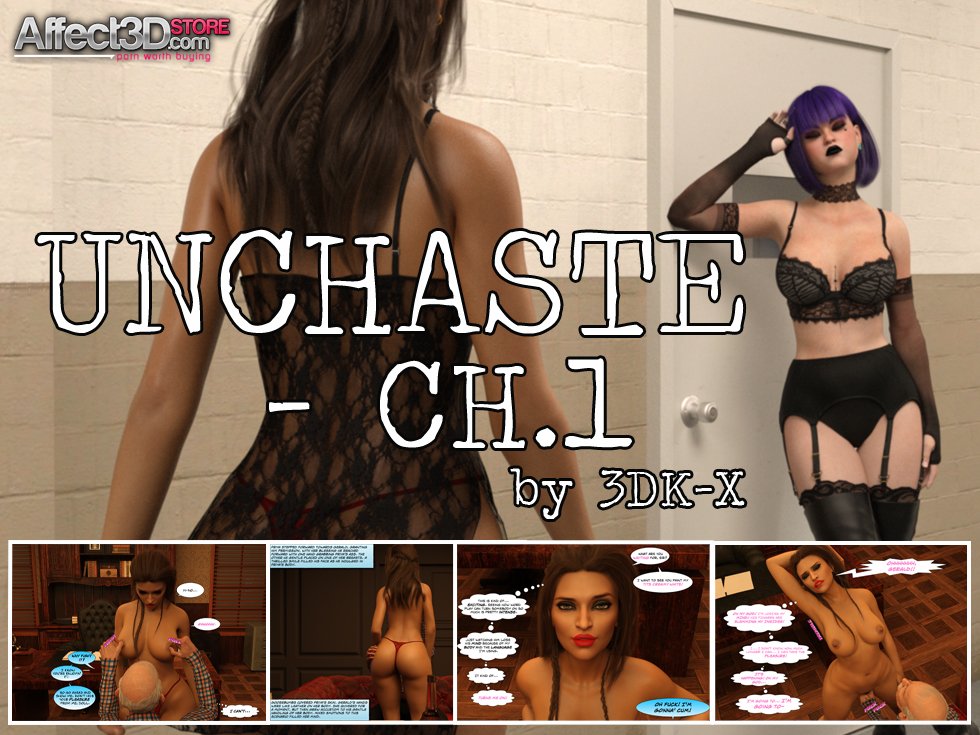 It's time to give a warm welcome to another new creator releasing onto the Affect3D Store: 3DK-x! Every creator has a particular 'style', and I'm already a fan of the effort and story 3DK-x is putting into their release; I'm pretty sure its word count is many times higher than the usual. 😉 Plus Unchaste – Chapter One features two branching story paths; halfway through, you get your pick of a more blackmail-flavored sex encounter, or a more enthusiastic-for-money kind of encounter. That's rather novel, a very fun gift packed into their twisted sex-for-money tale.
Part one of four, Chapter One introduces Priya. Married happily, but in financial woes after her husband loses his job, Priya ends up getting help from her college friend Claire. She insists that Priya come work for her – and finds out Claire's in a sexier industry than she would have ever expected.
Initially, she's sold on doing a scantily-clad photo shoot for pay. Priya has reservations, but the couple needs money to keep their standard of living up. Of course, she agrees, but there ends up being quite a catch – her 'employer's' grandfather wants Priya to perform for him. Well, more on him – his cock, to be specific.
The first 99 pages are the same regardless of the path you take, but the next ~60 pages differ based on whether you opt for Route A or Route B. Since you get both with the release, though, that's just more content to enjoy. 😉 Check out Priya's descent into sex work in 3DK-x's Unchaste – Chapter One today!