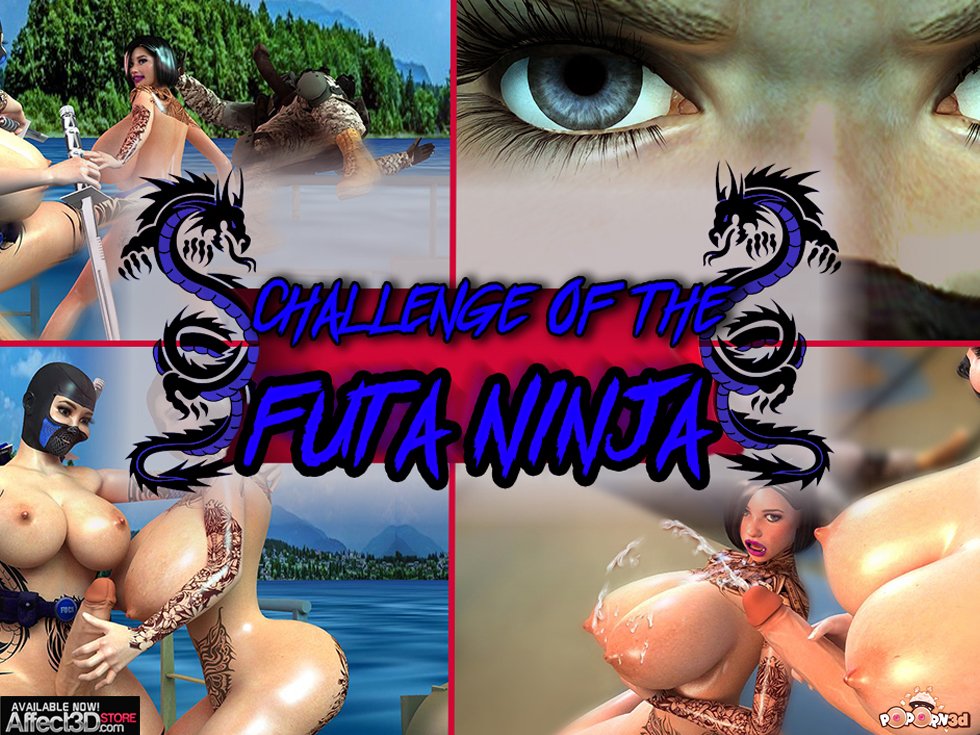 We can always rely on Poporn3D to bring us more futanari animation. <3 Their latest video, Challenge of the Futa Ninja, has just dropped, with some action-packed ninja fucking. Or… fuck-packed ninja action? It works out either way.
And this is on a boat, no less. I can't say I ever expected that, but it's definitely hotter than some sword-wielding turtle-creatures. 😉 I'm kind of impressed at the backdrop they've used here.
After slaying the nefarious kidnappers, dicks flopping in their death throes, Elina wants to repay the ninja with her best assets – herself! They then get down and dirty right there on the kidnappers' boat, showing them what a powerful dickgirl is capable of. (Everything and anything sexy, of course.)
You can get this 12-minute futa dicking video for $17.00 on the store now, and enjoy Challenge of the Futa Ninja – on a boat! You'll have to get it yourself to see where the cumshot lands – no spoilers.