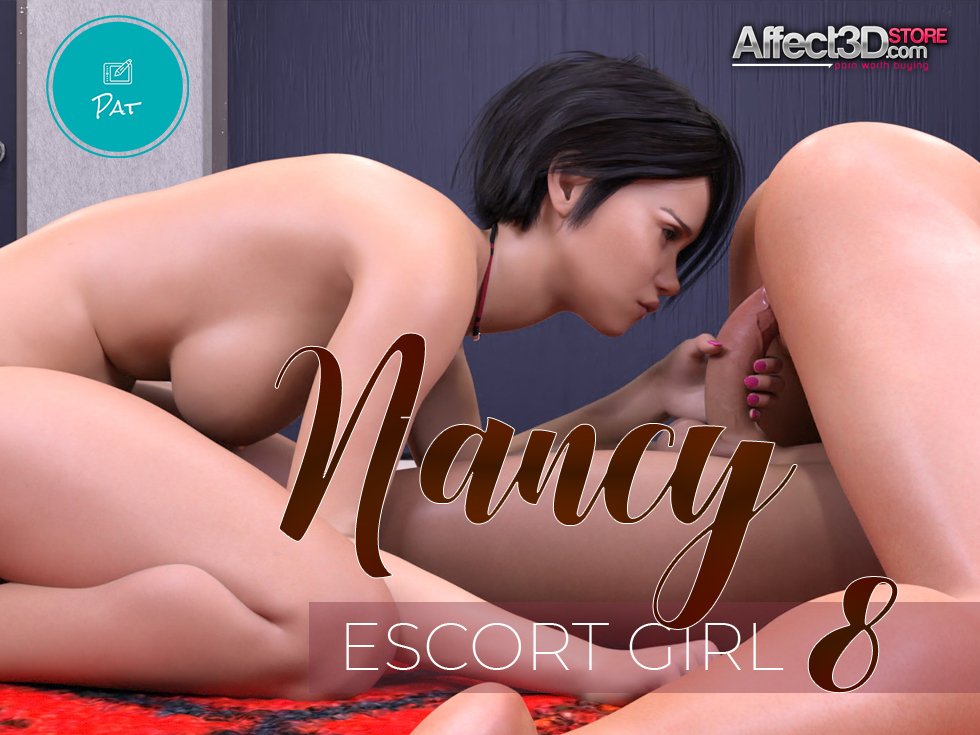 Our favorite dickgirl escort is back in her eighth installment, bringing this series closer to a conclusion – but does so with an even bigger bang! Picking up where Escort Girl 7 left off, Nancy – Escort Girl 8 sees her and Ophelie start a futanari threesome with enamored waitress Miranda.
Such a lovely way to induct her into the dickgirl experience. 😉
Nancy shows Miranda just how to go down on a futa cock, and she learns fast, getting her first mouthful of Ophelie's creamy delights while Nancy enjoys the sight. The couple invites Miranda to join them that evening, and she's down – very down. Who wouldn't be with a two dickgirls like that??
They share Miranda back at their place, while she gets to feel what it's like to have two futa cocks inside her at the same time. So lucky! You can get Pat's latest 101-count image set, Nancy – Escort Girl 8, for just $10 from the store. The Escort Girl entries are heating up, and I'm very excited to see what comes in the finale. Aren't you?