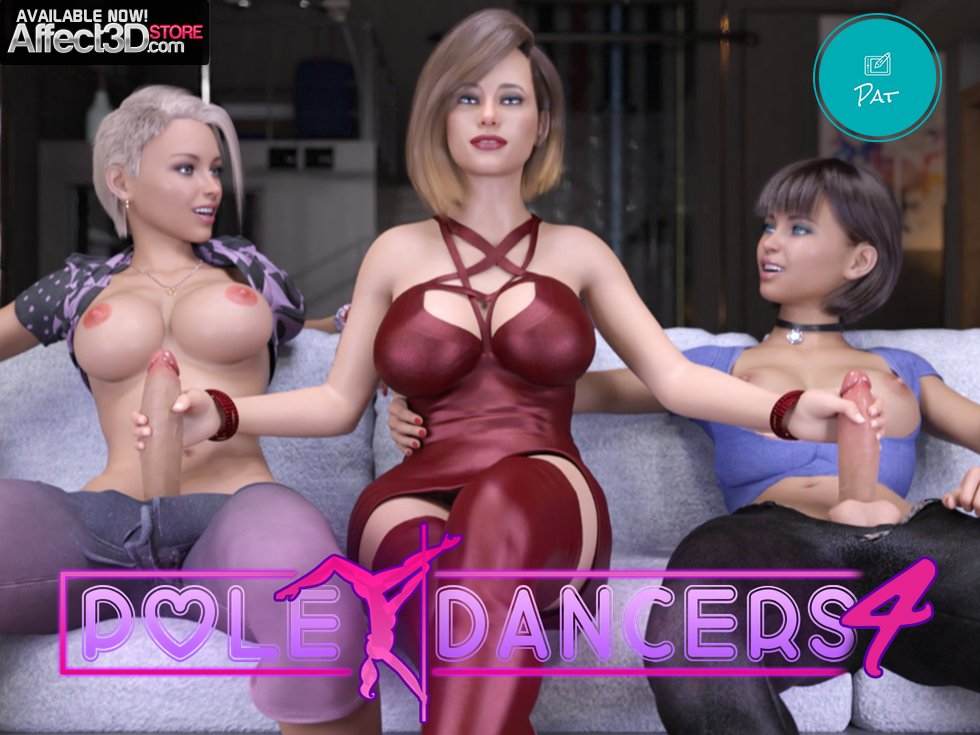 Does it really count as revenge when there's so much cum and cumming involved? It looks more like a perverse way to incentivize naughty behavior. 😉 In the previous episode of Pole Dancers, Estelle and Sasha heard how Vanessa treated Nancy and decided something had to be done about her callous roughness. Nancy was totally into the plan they came up with, and so the stage was set for a rather tasty dickgirl threesome.
I love those two words put together. <3
Inviting Vanessa over to Sasha's place for a 'girls night out' (ha), the gals make a plan of getting Vanessa tipsy and luring her into sex so they can make her feel what Sasha and Nancy have felt. Like I said – perverse!
While waiting for Nancy and Vanessa to arrive, though, Sasha can't help but get turned on by Estelle and want to her her hands on that tasty cock again. Before long she's giving her a tit-job, and Estelle cums all over her… leaving Nancy to discover some leftover cum on her face when she arrives. Yum!
The drinks come out after Vanessa shows up, and it doesn't take long for Vanessa to get intoxicated. Undressing, they turn her on and then demand she suck them off. Vanessa swallows Estelle and Nancy's loads before cumming herself – and that's just the start of this dickgirl threesome. You can get Pat's Pole Dancers 4, a 119-count image set, on the store now for $10.00.