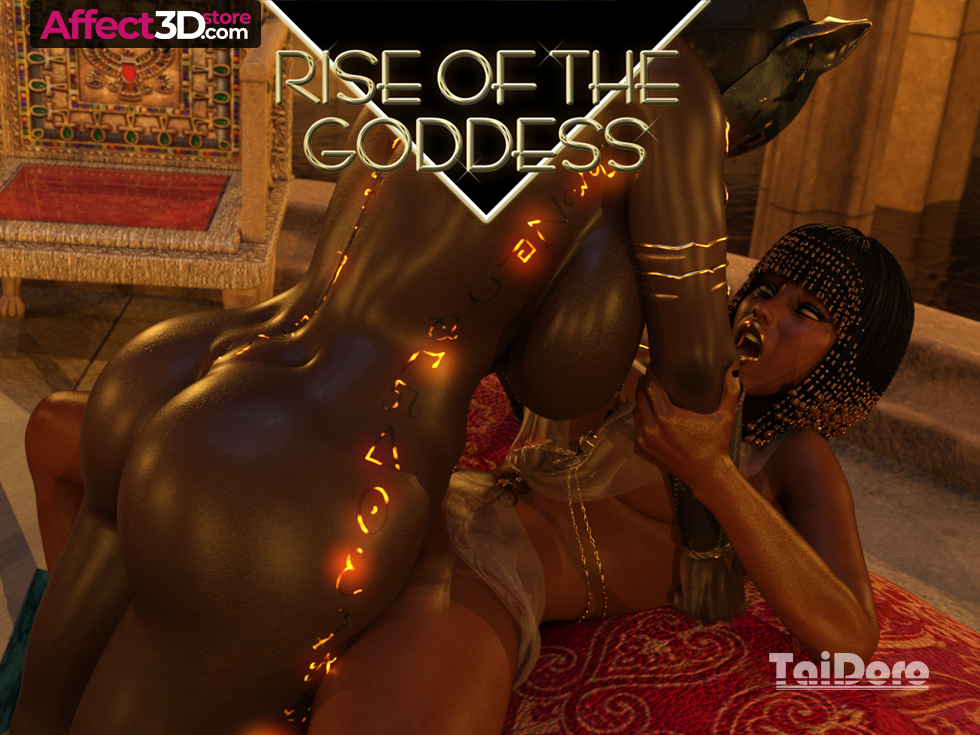 Taidoro casts Bastet as a hot AF goddess of fertility bearing her own cock – and that sounds like a hell of a good time. 😉 And it isn't hard to get a rise out of her lust, which plays out deliciously in Rise of the Goddess.
Coming to call upon her priestess Cleo, Bastet gets her cock sucked before Cleo spreads her legs and offers herself up, happy to be filled by her divine member. Giving her a gift of creamy seed, she then fucks her boobs until giving her another yummy present.
Then she takes her ass, filling up once more, at last leaving her spent and tired. Cleo stretches and takes her leave to let the goddess rest. 😉 You can get the 69-count image set from Taidoro, Rise of the Goddess, from the store now for $6.99.