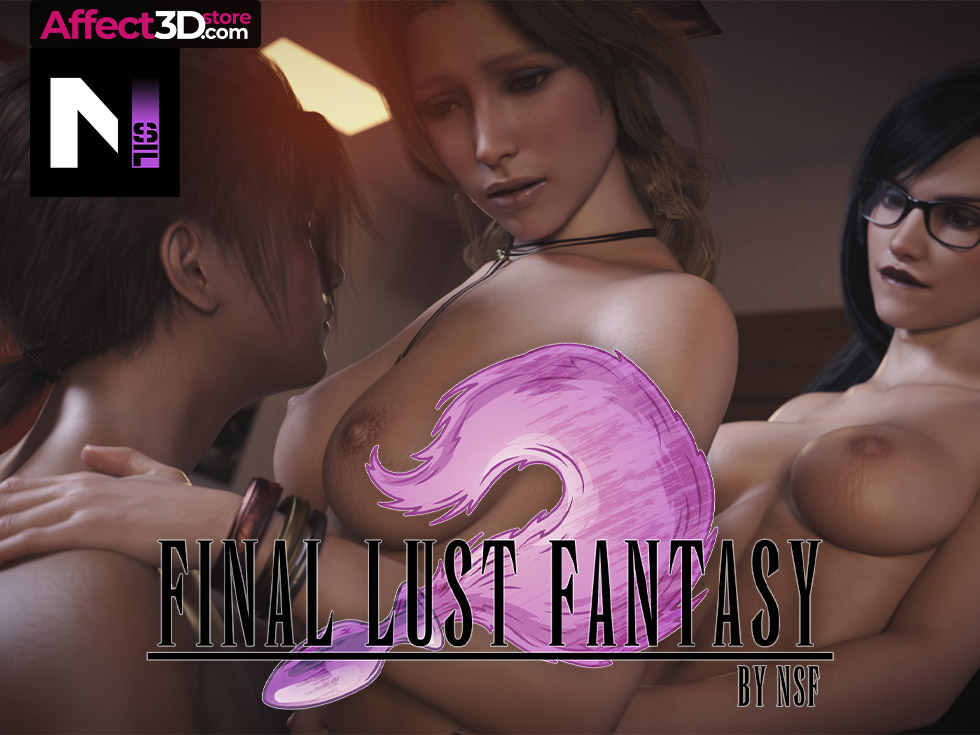 Being a doctor means long days and even longer nights. Doctor Lockhart does her best to tend to every patient – in the latest from NSF, Final Lust Fantasy (now available in the Affect3D Store), there is one particular patient that has a very strange condition and she wants to see for herself if it's true.
The day is winding down and Doctor Lockhart comes across a sleeping patient who has the condition of having an abnormally large cock. Interested to witness this herself she goes to the patients room and slowly pulls down his pants. Overcome with lust over the size she wraps her mouth around it and starts sucking it. This naturally wakes up the patient but who can deny such a hot doctor? 😉 Doctor Lockhart mounts herself on the patients cock and begins riding it. While this is taking place, Aerith is in the doorway pleasing herself at the sight of her friend taking such a huge member.
Inviting Aerith to join, the two of them get on their knees and Aerith has her turn to suck on the patients member. A threesome ensues as the patient thrusts inside Doctor Lockhart and she goes down on Aerith. The three of them switch things up and Aerith is getting a turn while Lockhart is sitting on Aerith's face. Course, Doctor Lockhart is wanting to see Aerith slob all over her and uses a materia trick giving her a nice cock herself. Aerith eagerly sucks on Lockhart's new member while the patient is pounding her ass. Doctor Lockhart and Aerith then finish the patient off, leaving them getting a cum shower. Looks like Aerith isn't as innocent as she portrays herself to be.
Final Lust Fantasy spans across 80 images and is available in the Affect3D Store for $9.95!