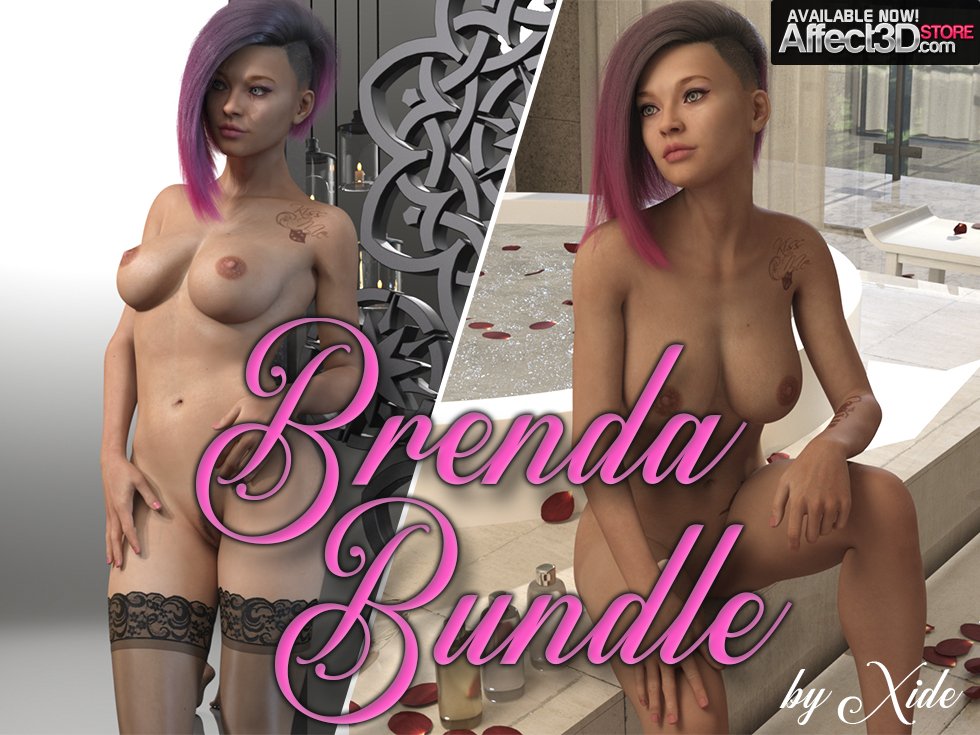 We have another double release from Xide now available in the Affect3D Store!
The Brenda Bundle features two sets. One she is in her home soaking in a nice hottub and taking in the solitude. The second is full of pin-ups of her. She's in an enclosed room full of mirrors. She's naked and poses in such a way that you'll see her from all the right angles. 😉 And what a sight to behold!
The Nevia and Nylyssa Bundle features two elves who are polar opposite of eachother. One lives within the snowy mountains while the other lives in ruins. Each elf have a couple of sets that are focused on them and what they're working with. There is a special set where the two come together and hook up with one another. Nothing like some good ol' lesbian action.
Between the two bundles you get over 400 images! Head over to the Affect3D Store and grab these bundles today for $4.99 and $5.99!