Casting Couch: The Interview by Redrobot3D
Casting calls can be a bit nerve wrecking, especially when you're first starting out. Gisele inquires about a modeling job she thought she already had but she is sadly mistaken. In Casting Couch: The Interview, now available in the Affect3D Store, she is greeted by Miss Triss who is more than willing to make things clear. In order for Gisele to land the job, she has to be more than just a pretty face. Gisele, while slightly disappointed, is willing to do anything in order to boost her career as an aspiring model.
Unknowing to Gisele this isn't quite the modeling job she signed up for. However, it becomes apparent when she is instructed to remove her clothing and is presented with a horse cock dildo. She was apprehensive but Miss Triss informed her that if she doesn't comply then she can kiss her career goodbye. Gisele begins to stroke the dildo and shortly after it begins to cum. The atmosphere changes as she becomes more open to the idea of fucking the monstrous dildo. Miss Triss, who is more than pleased by her commitment, decides to start putting her to the test.
Casting Couch: The Interview is 55 images full of our aspiring model Gisele taking not one but two horse dildos vaginally and anally. Miss Triss also joins in on the fun as she anally penetrates Gisele with one of the dildos and is eaten out. For only $8.99 you don't want to miss out on this! Gisele may have done everything she was instructed to do but this is just the beginning of the interview process. I can only imagine what is next for her. 😉
Vanilla Weekend by Paradox3D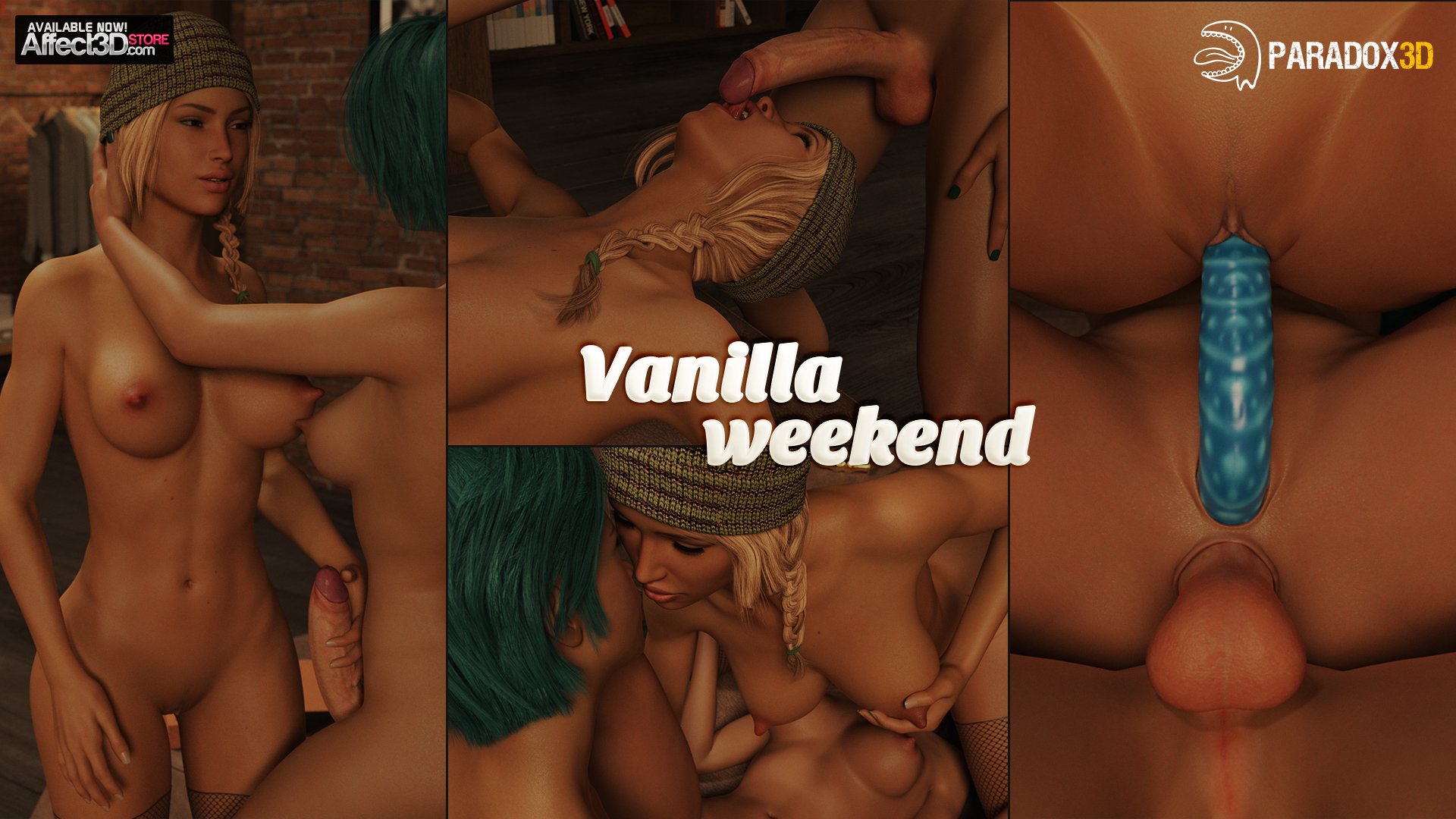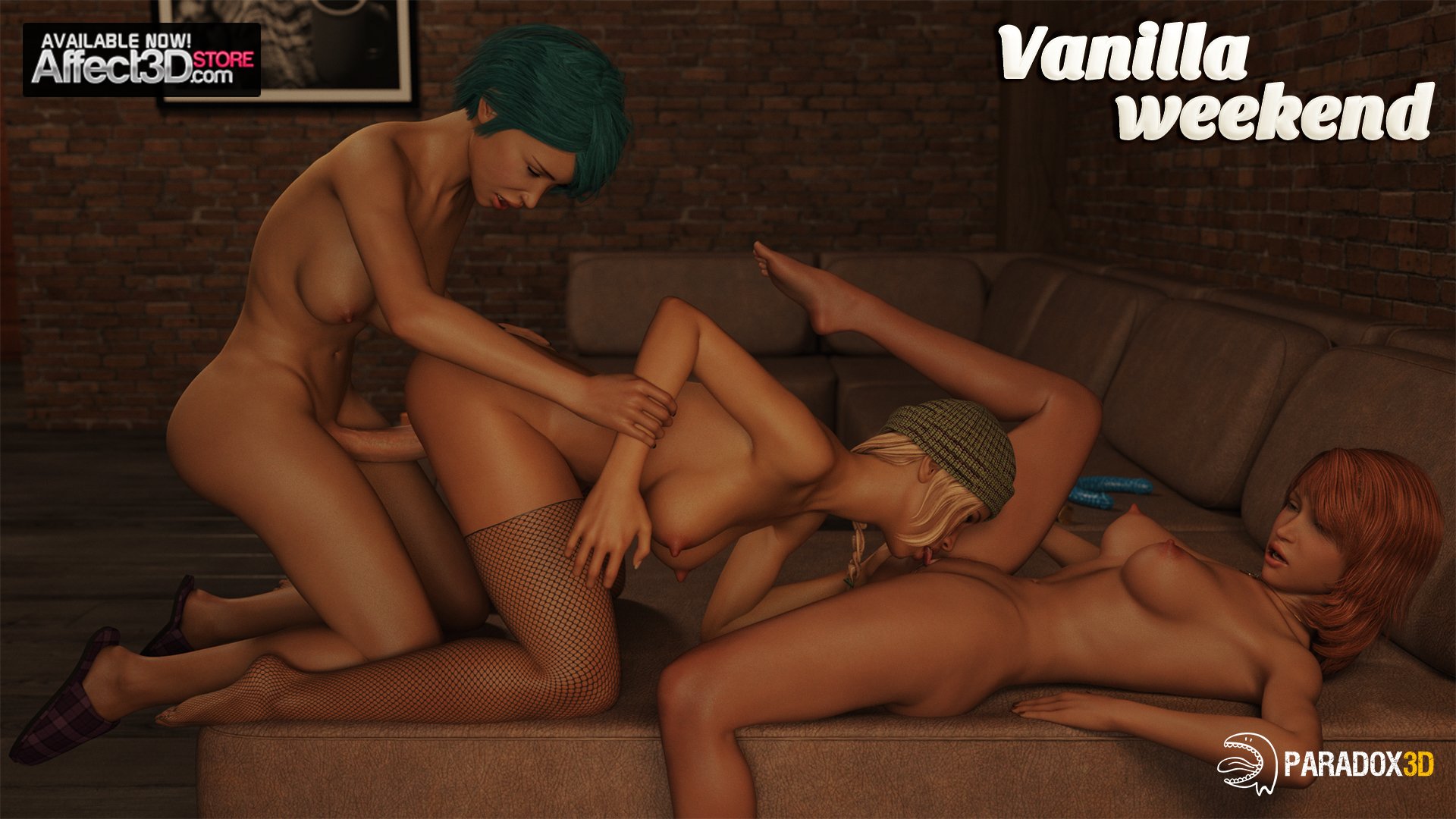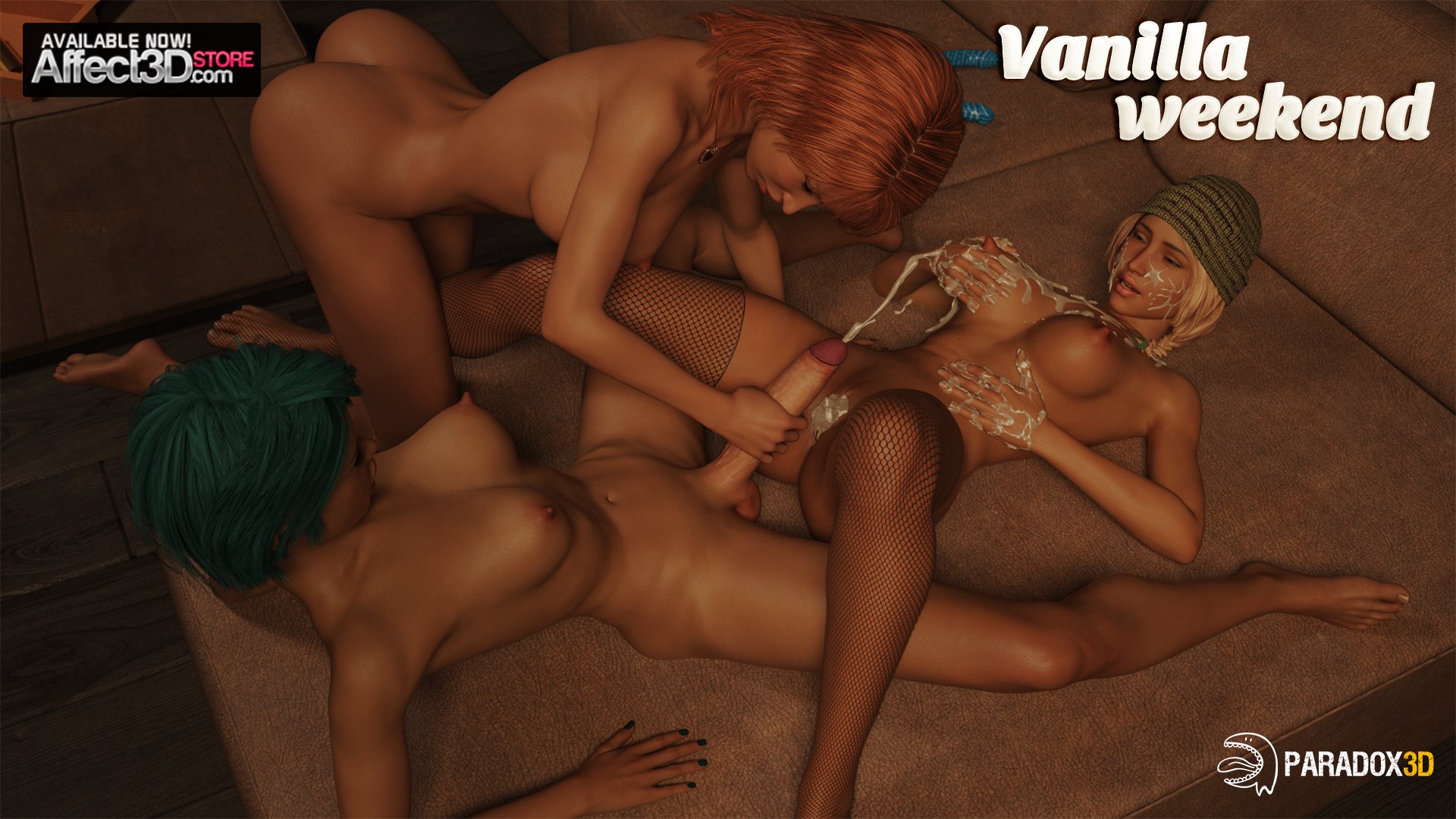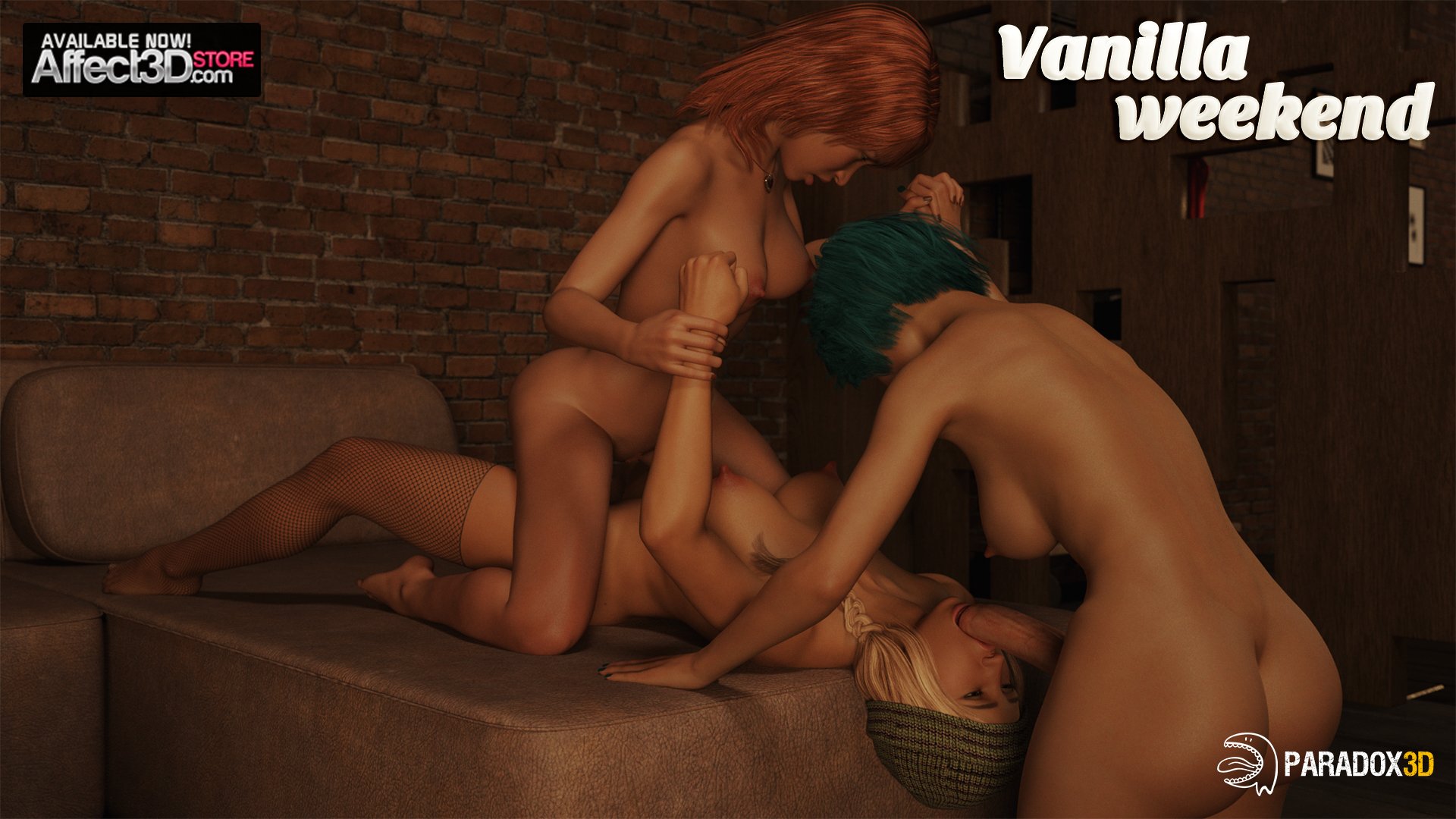 The weekend is something many people enjoy. For some they are free from the stress of work. Others go out and party. In Vanilla Weekend there are those who are all about staying home and enjoying someone's company in more ways than one.
There is a cute redhead lounging around when she is approached by a green haired dickgirl. Never mind that there is porn playing on the television — these two have some ideas of their own. A third person enters the room and is carrying a pizza shaped box. As she begins to take off her clothes she opens the box and there are sex toys inside. The three ladies waste no time using the sex toys and each other for a night of debauchery. A threesome quickly ensues as they are eager to fill each others holes whether it be with their mouth or pussy.
Vanilla Weekend has 62 images of these three ladies pleasing each other in what seems to be a weekly ritual of fucking. From double penetration, 69, deep throating, reverse cowgirl and one hell of a cum bath you'll want to add this to your collection of 3DX. And for only $7.95 how could you go wrong?