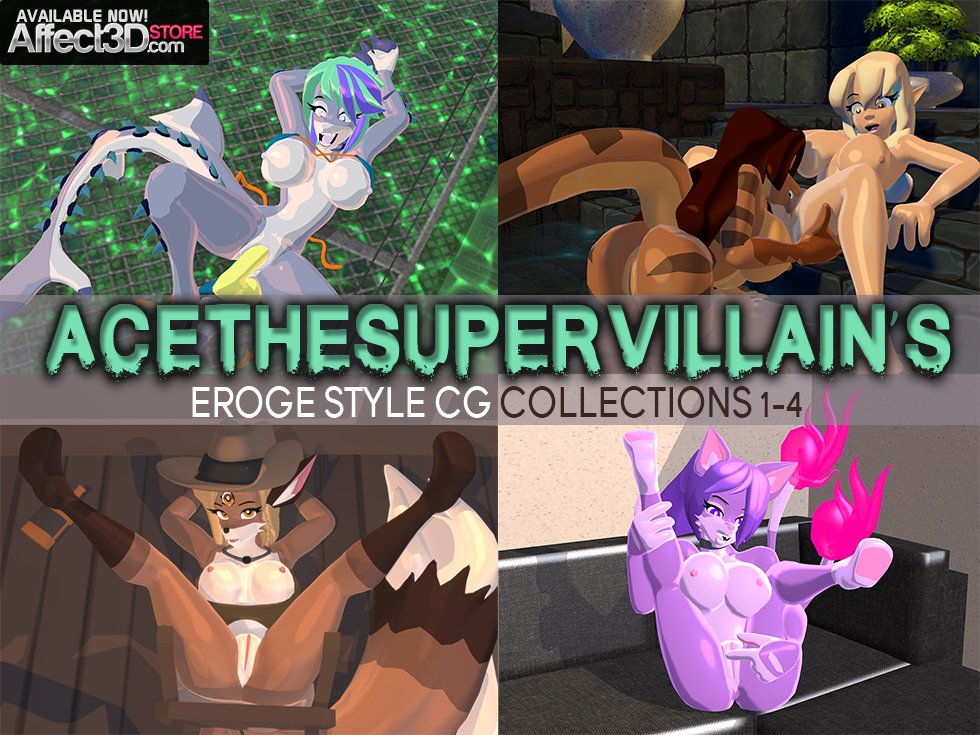 We've got a newcomer to the store today in Ace the SuperVillain! Ace is a 3D anthro (you may also know this genre as "furry") artist who's making his A3D debut today with a double release. We honestly don't see much in the way of 3D anthro, so it's great to see more of it show up! His first release is Eroge Style CG Collections 1-4, which introduces us to his cell-shaded, flip book art style. We're told we'll see some short animations from him in the coming months, so no shock there given the action in his first image collection.
There's four sets in this collection, so I'll intro each one:
Set 1: Ha-chan the Isonade is on a tour inside a chemical plant while wearing rather skimpy clothes. This certainly sounds like a setup, but she finds it's a different one entirely when a 'friendly gentleman' gets more intimate with her than expected.
Set 2: Scorchy's on a date in a Wild West Saloon… and she definitely can't hold her liquor. More than matched by the whiskey there, she demands sex on the spot from her date, and more than happily puts out.
Set 3: Moxie's a deliriously delicious catgirl. So intoxicated by her own yumminess in her new sheer top and yoga pants, she can't help but satisfy the heat between her legs herself.
Set 4: Meadow and Razor enjoy a fancy batthouse while on their vacation. But the water is far from the only thing getting hot, and the dip turns sexy quickly.
These sets add up to a total of 239 images. Set at a price of $5.00, Ace the SuperVillain's Eroge Style CG Collections 1-4 is a great pick – especially if you're into anthro.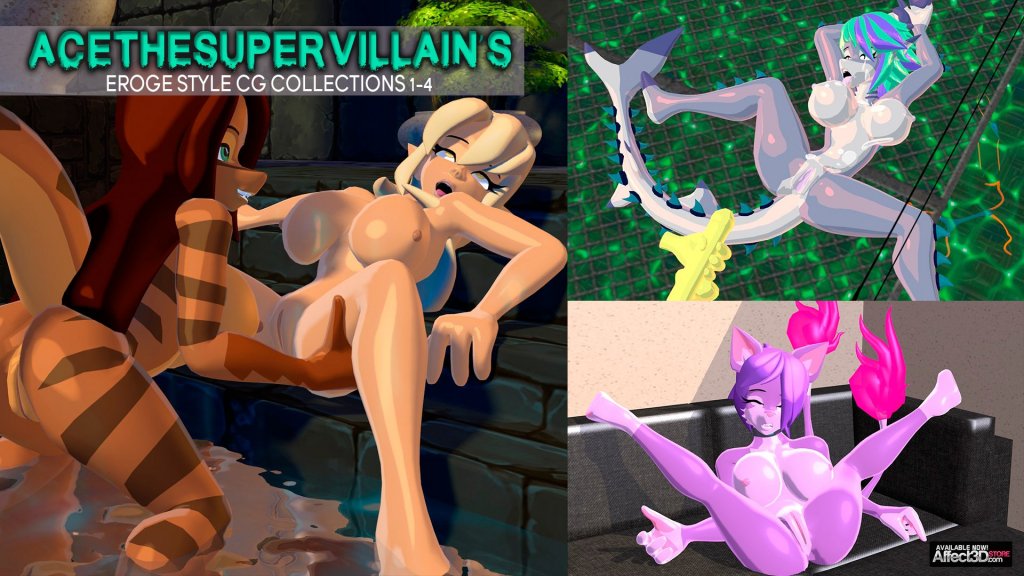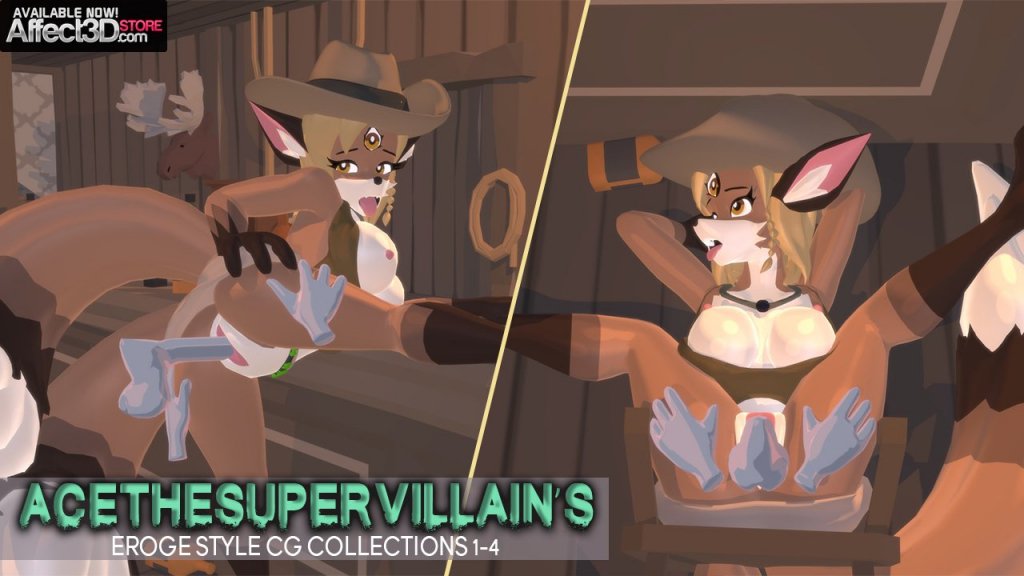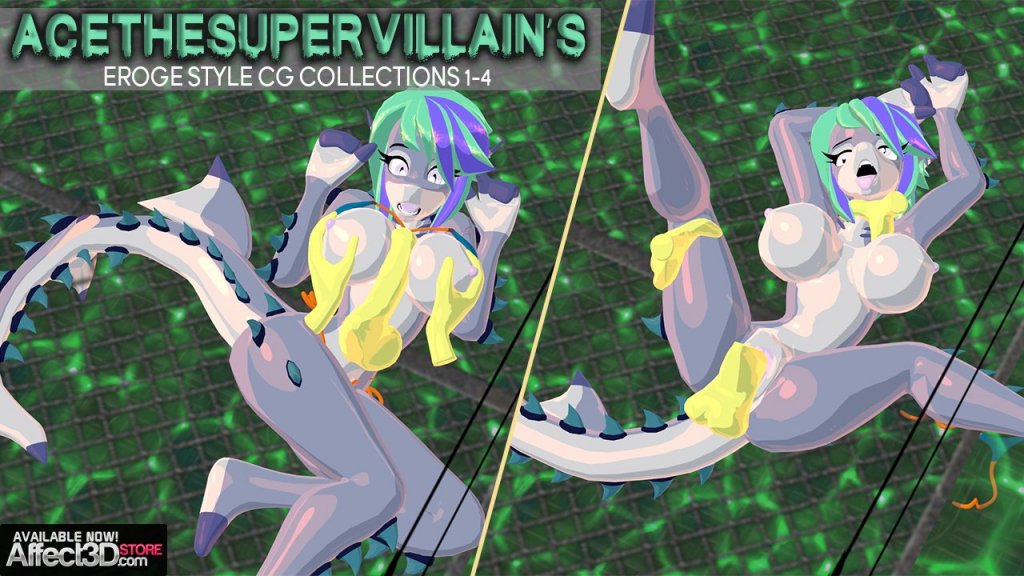 Ace the SuperVillain's ASV 2D NSFW CG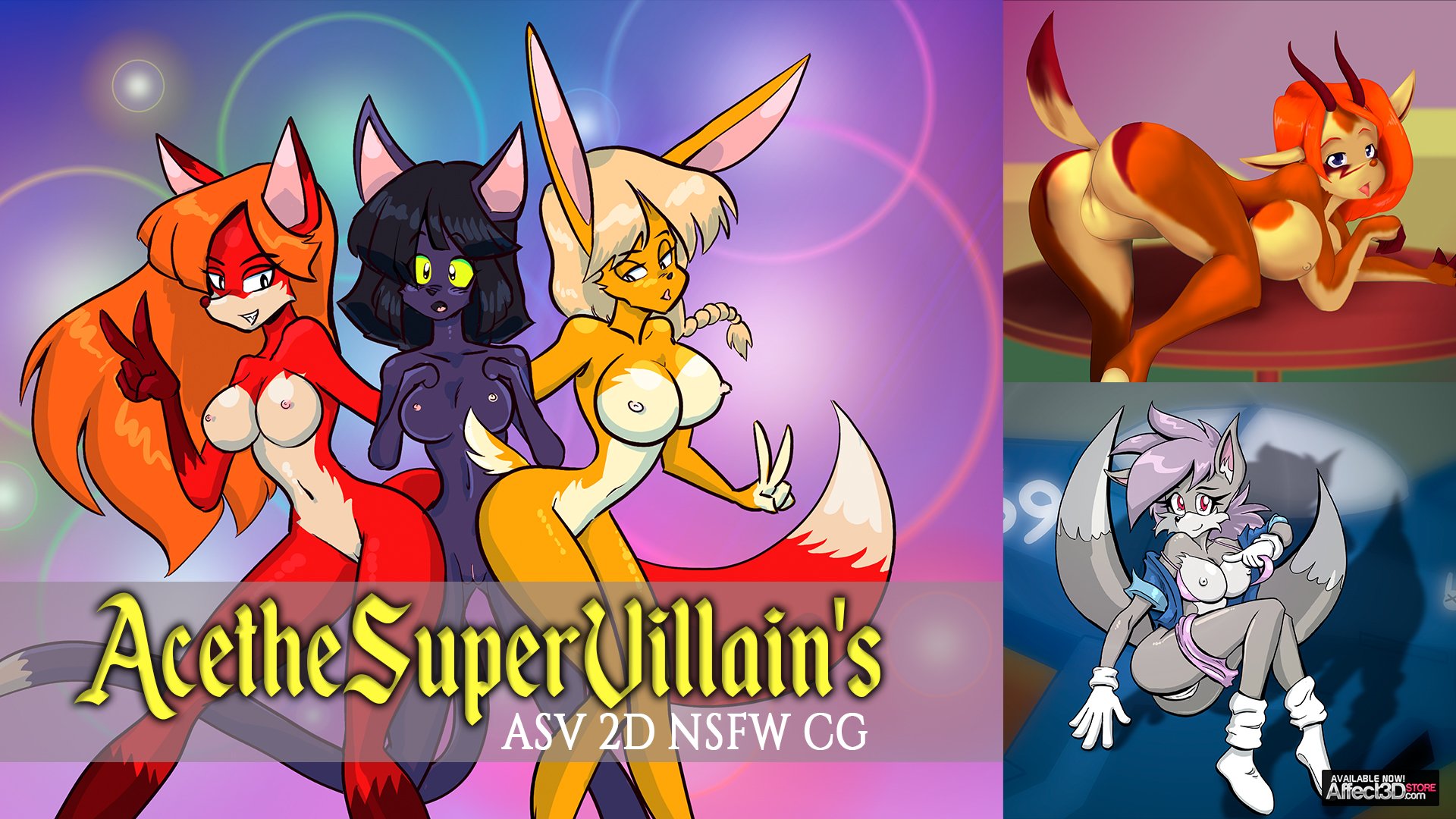 Our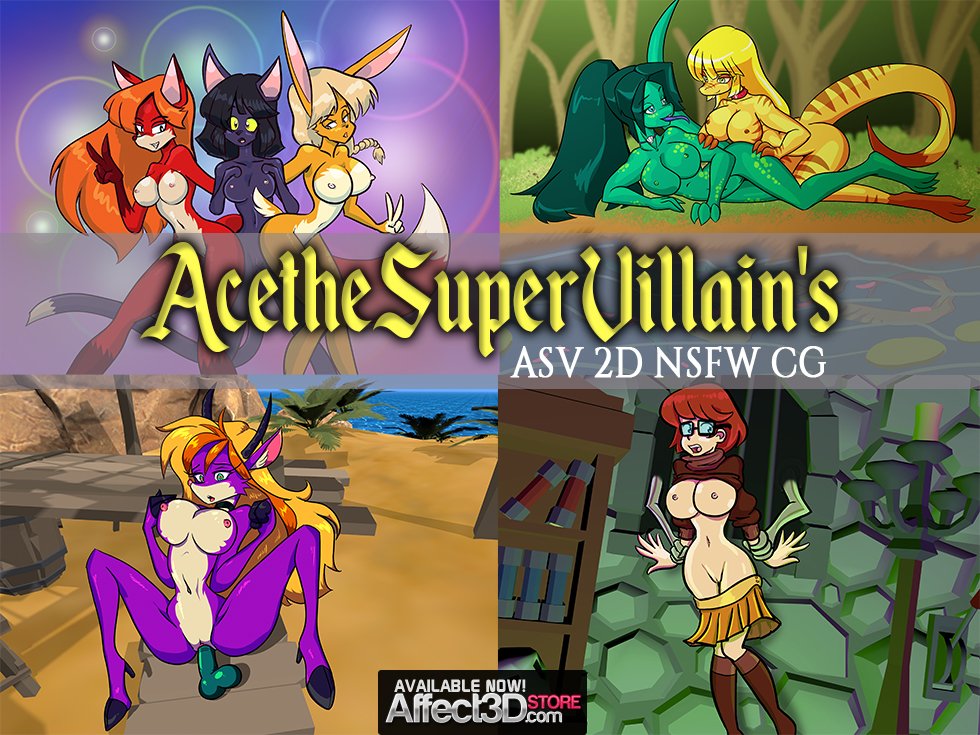 second release from Ace the SuperVillain (and on the same day!) is ASV 2D NSFW CG. Ace has been creating adult art for quite some time, in a variety of mediums, so with this collection he's making a previously-Patron only bonus set publically available. ASV 2D NSFW CG is a mixed set of unrelated OC and some tribute characters, many of them furry types.
The majority of the pics are pin-up style solo images of sexy lasses, but plenty have others (or tentacles) getting into the scene (and the lasses). Exactly what we like to see, and it's clearly creating some good times. Some creamy good times. Creamy, sticky, yet juicy… you know the kind.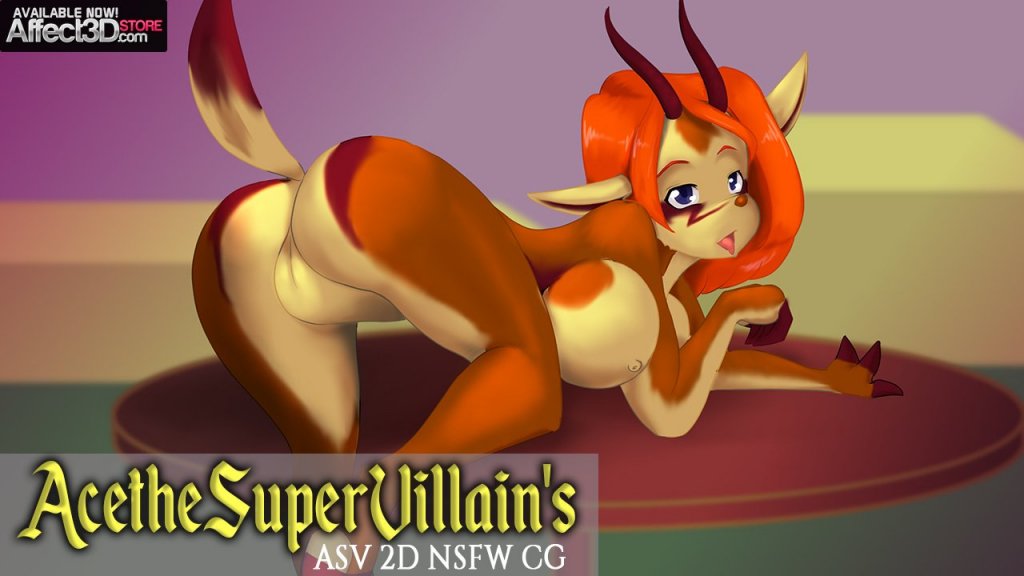 Ace primarily works in 3D these days, so we're not likely to see much more 2D work from him in the future, but the release of this product means we can make his entire collection available over the coming weeks. We've got more from him coming soon, but for now, enjoy these 55 images from Ace the SuperVillain! ASV 2D NSFW CG is available in the store now for $5.00.