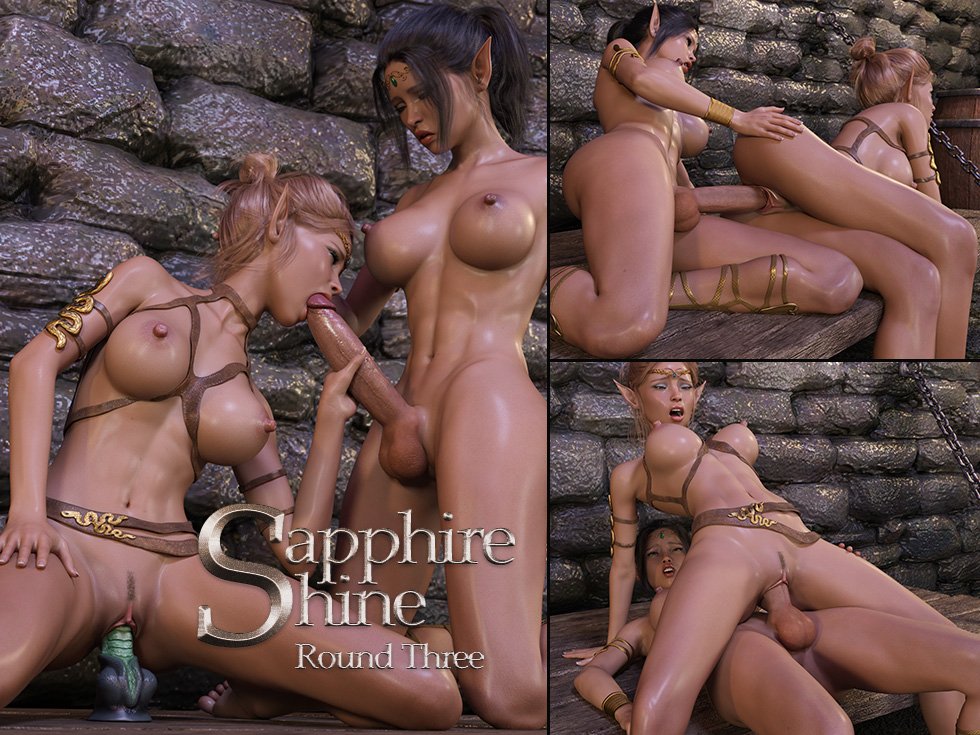 Today we have a double release from Paradox3D and it features two of our favorite ladies, Dahlia and Findis! The latest from Paradox3D – Sapphire Shine: Round Three (now available in the Affect3D Store), Dahlia's cock isn't going anywhere anytime soon so more fucking is bound to ensue. Not that I'm complaining, I'm just jealous that I'm not Findis 😉
Dahlia's erect cock is ready to go again and again and again. Luckily for her Findis is willing to please by any means necessary. Lubing up Dahila's cock, Findis lays down, pussy in full view ready to feel every inch of Dahlia. Dahlia wastes no time and thrusts her member inside, sexual bliss overcoming her.
What ensues is Dahlia fucking Findis, making sure her dripping pussy swallows her member whole. It's then that Dahlia loses control and thrusts her eager member into Findis in a variety of ways but Findis soon hops off before Dahlia cums to ensure her face is completely covered.
Sapphire Shine: Round Three spans across 57 images and is available in the Affect3D Store now for $6.95!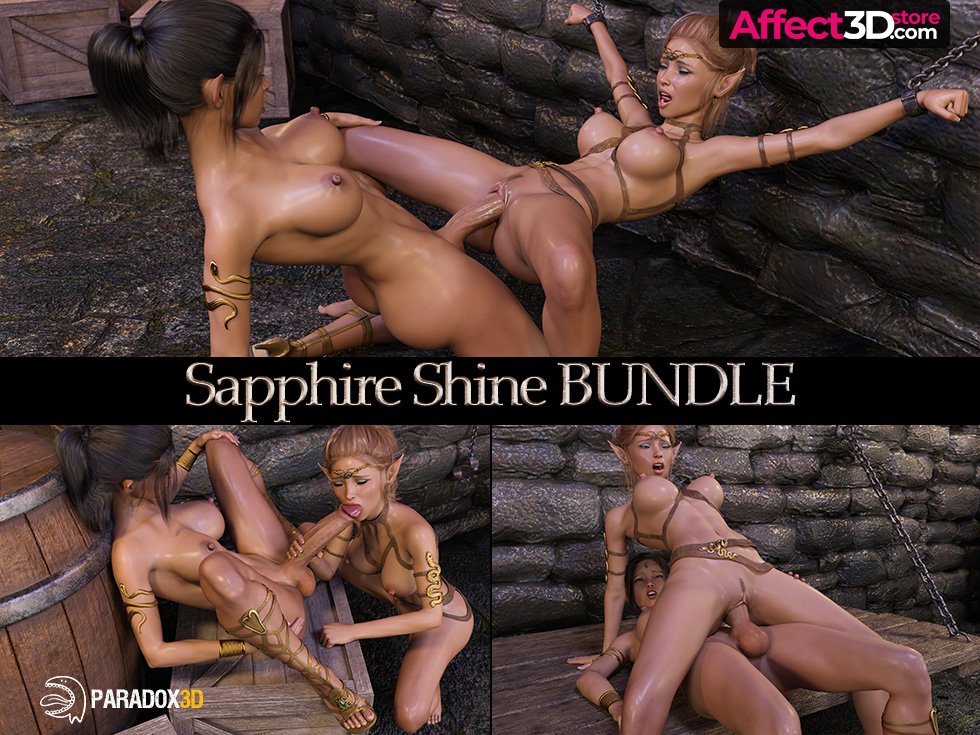 Wanting to get your hands on the other installments of Sapphire Shine? Never fear! You can get your hands on the Sapphire Shine Bundle right now in the Affect3D Store!
Aside from Sapphire Shine: Round Three you will also receive:
Sapphire Shine
Dahlia wanders around the world in search of interesting things. In search of an overnight stay, she came across an abandoned fortress. Dahlia wanted to get comfortable and take a nap. But from somewhere came a barely audible moan. She went to the sound and with each step became closer to him. In the cellars of the fortress she discovers Findis. She is shackled and exhausted. But her appearance powers Dahlia. Findis leather glistens and glides, they are both wet. And then Dahlia decides to take her in different poses.
Sapphire Shine: Next Round
Freed from the shackles, Findis decided to thank Dahlia once again by arranging a new round of her sexual adventures.
Grab this bundle today for only $14.95!