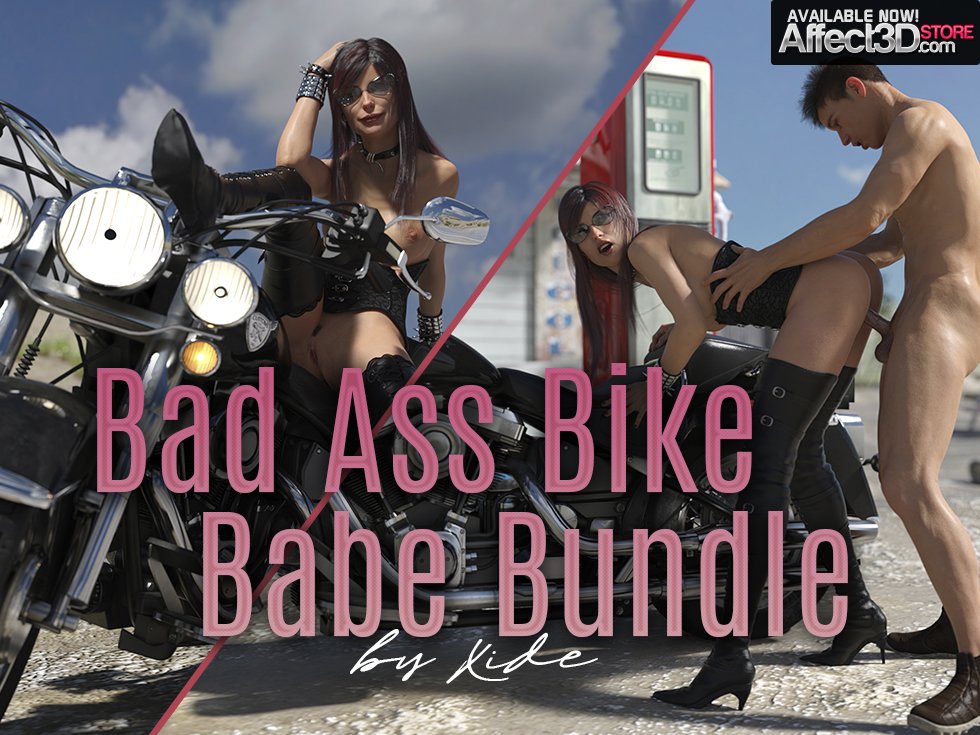 We have quite the bundle for you from Xide in Badass Biker Babe Bundle, now available in the Affect3D Store!
This bundle comes in two parts. The first being a sexy pin-up set of our badass biker babe showing off her motorcycle and her nice physique. Sporting nothing but a leather vest, corset and a garter set topped with thigh high boots, it's hard to not gawk at this woman. Slowly taking off her vest and garter we see her on top of her bike, giving us a taste of what she's working with. And let me tell you, I'm not complaining.
Second part of the bundle our biker babe comes up to a gas station and the guy tending it likes what he sees. He immediately gets on his knees to graze his tongue against her cunt making her moan in ecstasy. He continues to please her with his mouth and fingers before penetrating her dripping pussy. The roles change as she wraps her mouth around his cock making sure that he's far from finished. She mounts herself on top of him and rides his member to her hearts desire. She finishes him off by laying on her back and deep throats his cock, taking in every last drip of cum. Let's hope she got some free gas out of this. 😉
Badass Biker Babe Bundle spans across a total of 149 images and it can be yours for only $6.99! Grab your copy today!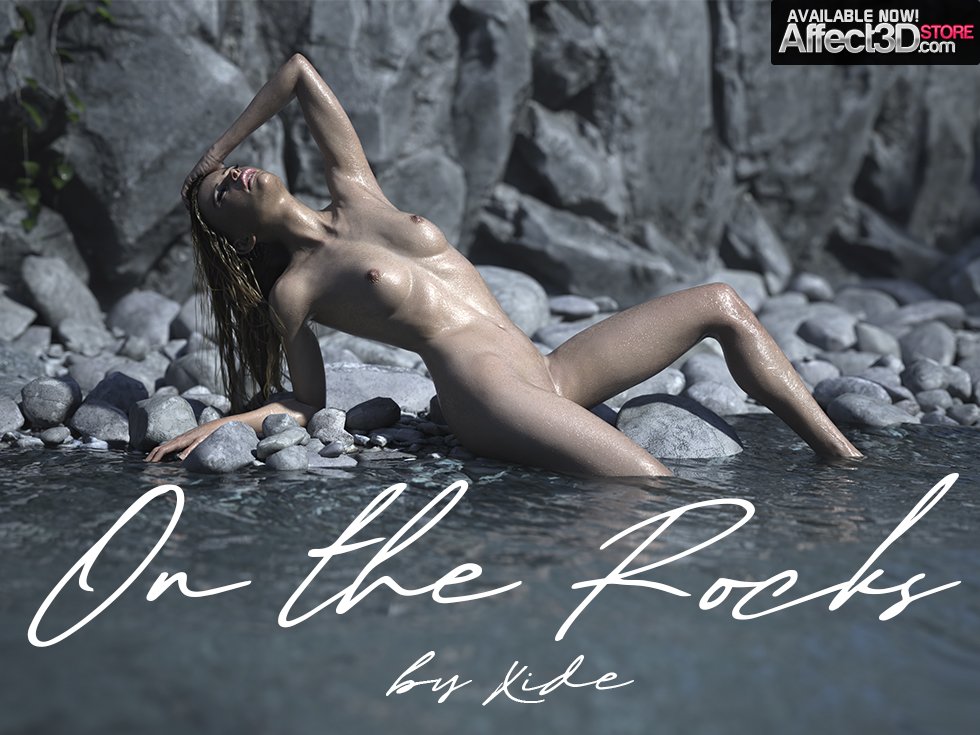 Also! Be sure to check out the FREE On the Rocks set also by Xide!
This pin-up set showcases a sultry woman sunbathing in the river. Happily taking in nature in its purest form this 20 image set is absolutely FREE!