Today we have a double release from HyperComics3D, with some timely Valentine's sex and some timeless monster clown sex.
Valentine's Gift
Our first set is a dick in a box – attached to a dickgirl, of course. Clad in colorful vinyl, these two girlfriends make the most of their Valentine's Day with some sexy fun.
After some light teasing, with poses and fingers, they quickly get intimate, enjoying a multitude of poses and seeing how far they can stretch their legs… and the fun.
There's a near auto-fellatio, but it's just a tease, and the first orgasm is by hand and all over the dickgal's chest. The sex continues, with more oral, fingering, and fucking, until she comes again, once more onto her chest.
I particularly liked the stiletto boots and lace-ups in this set, along with the stylized set, furniture, and balloons. I honestly can't remember the last time I saw balloons in a porn.
There's a lot of no-complications fun between two lovers, making it a nice break from the more violent fare. They're also fairly athletic in their sex positions; it's nice to see that sort of creativity from artists.
The entire piece is 45 images in high resolution, also in an animated compilation format (Trailer above!), and features big breasts, cock and ass in addition to the dickgirl, oral, anal, "lesbian" sex.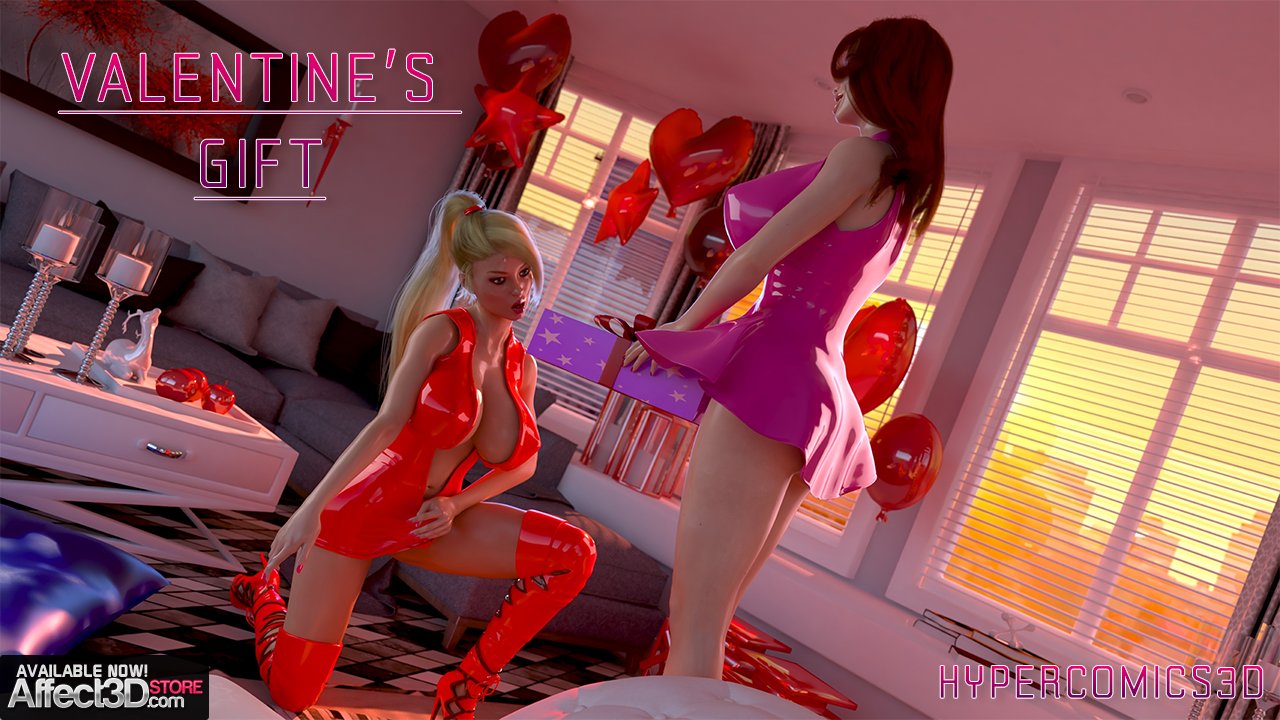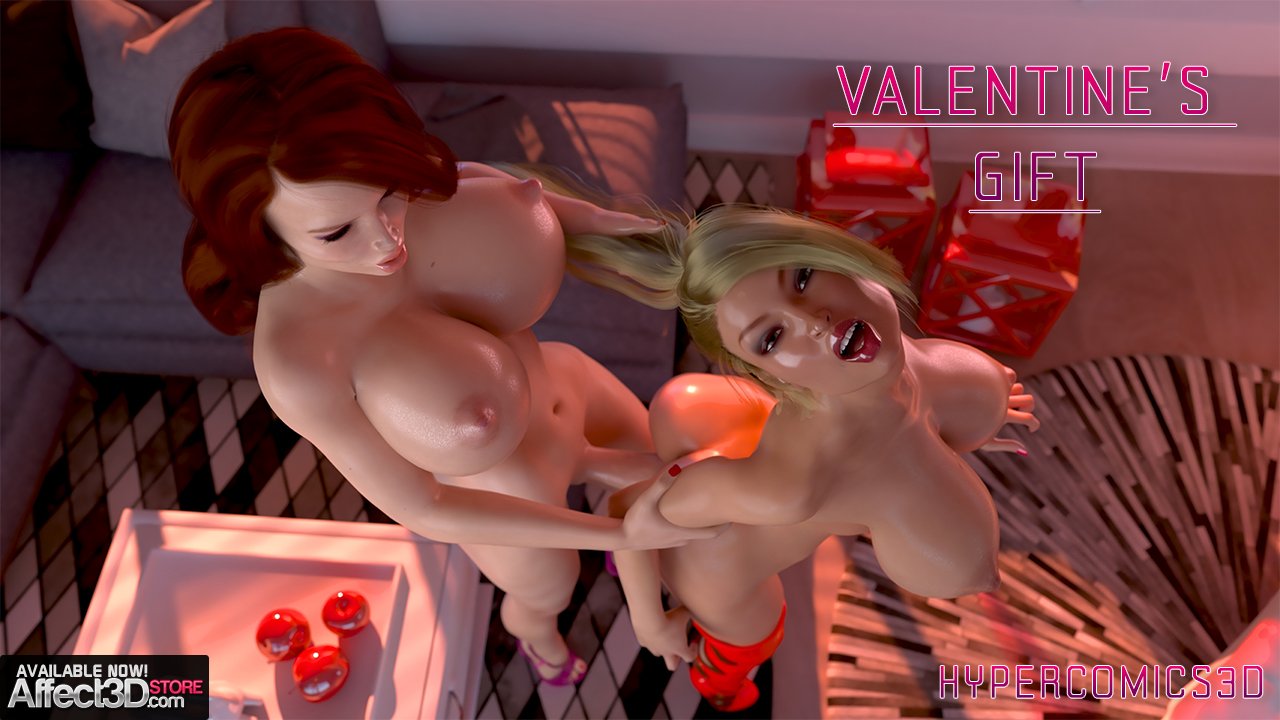 Evil Clown
The second set is Evil Clown featuring, as promised, some monster clown sex.
The description helps set the story, as it lacks text in the set – two gals openly flirt with each other online, but are interrupted by a digital stalking clown, which appears to ravish one of them. Quickly subduing her and tearing off her clothes, he parts her legs and starts fucking her with his clown dick – and I do mean *clown dick*, with the same colored makeup as clown face.
Creepy, no?
The other gal continues to watch as the clown fucks her on her knees, standing up, and in wheelbarrow style. Surprisingly, she enjoys the show, and masturbates while the clown continues to relentlessly fuck her.
Coming in her pussy with her on top, fucking her ass, and then coming again her mouth, the clown satisfies both girls with its antics, vanishing after its had its way with her.
If surprise clown sex wasn't a fetish before, I'm sure it is now.
The gals' hair styles are both pretty gorgeous, the backgrounds are well done, and the clown is indeed monstrous – though it certainly rides the line between cartoonish and menacing.
At 50 high quality images, also available in animated compilation format, this monster sex set features oral, anal, vaginal penetration, big breasts and cock, and creampie.