Paradox3D's next installment of the Dragon Girl series is Unlimited Desires, and it showcases our Y-heroine duo in ruins getting their fuck on. A girl after my heart, Yume loves ancient ruins, so she spends her day traversing them. But while meditating after training, she can't help but get turned on as her thoughts wander.
I'd say she may have an easier time not doing that if she wasn't naked, but hey, no judging.
Yvonne, out and about "hunting" (yeah, we all know what she was really hunting for), finds her in a dreamy, creamy sort of situation with herself, and just needs to join in. Again, no judging.
So the two get their fuck on in the ruins, enjoying each other with the intimate lust we've come to see across the episodes of Dragon Girl. I'm surprised they didn't use more of the tasty scenery in their fucking, but it's also hardly necessary for their different positions. After coming in her Yume's pussy, Yvonne makes sure to get it in her ass before the two tire out from their escapades.
This third episode, at a count of 54 images, features vaginal, oral and anal sex, and creampie. You can get it for $6.95 from the store.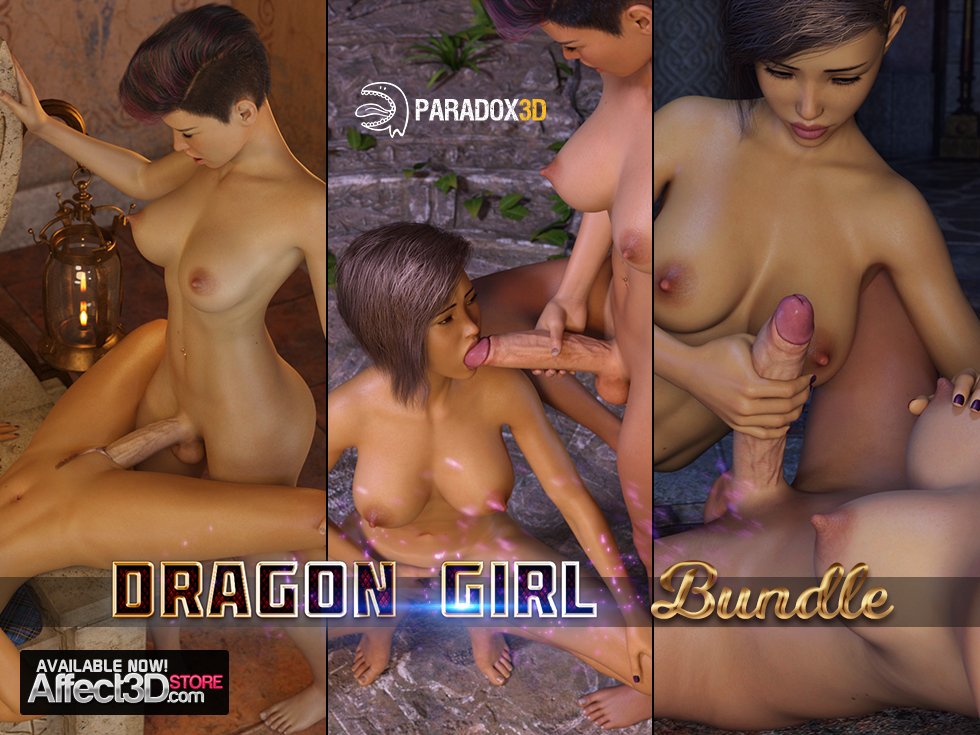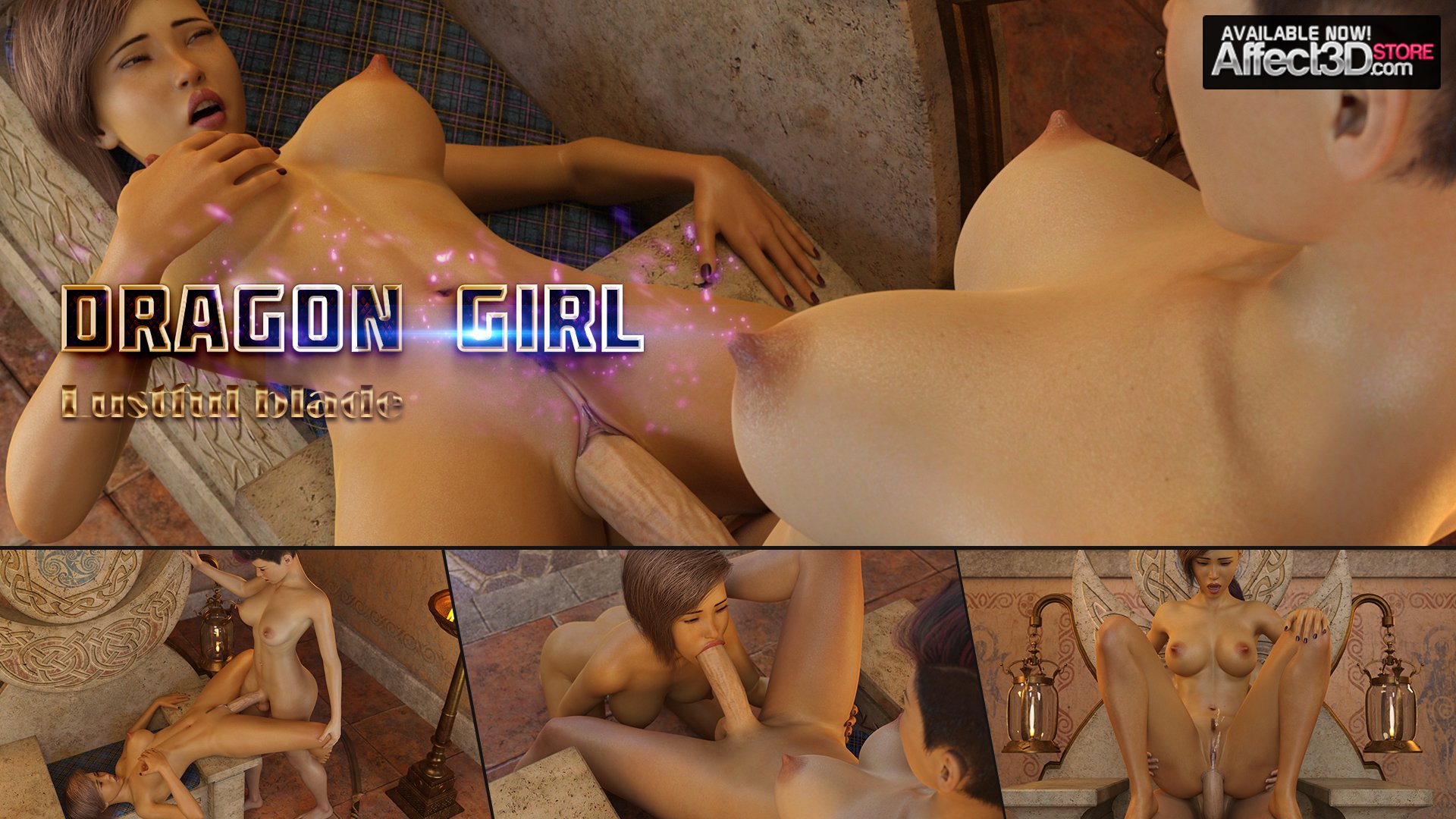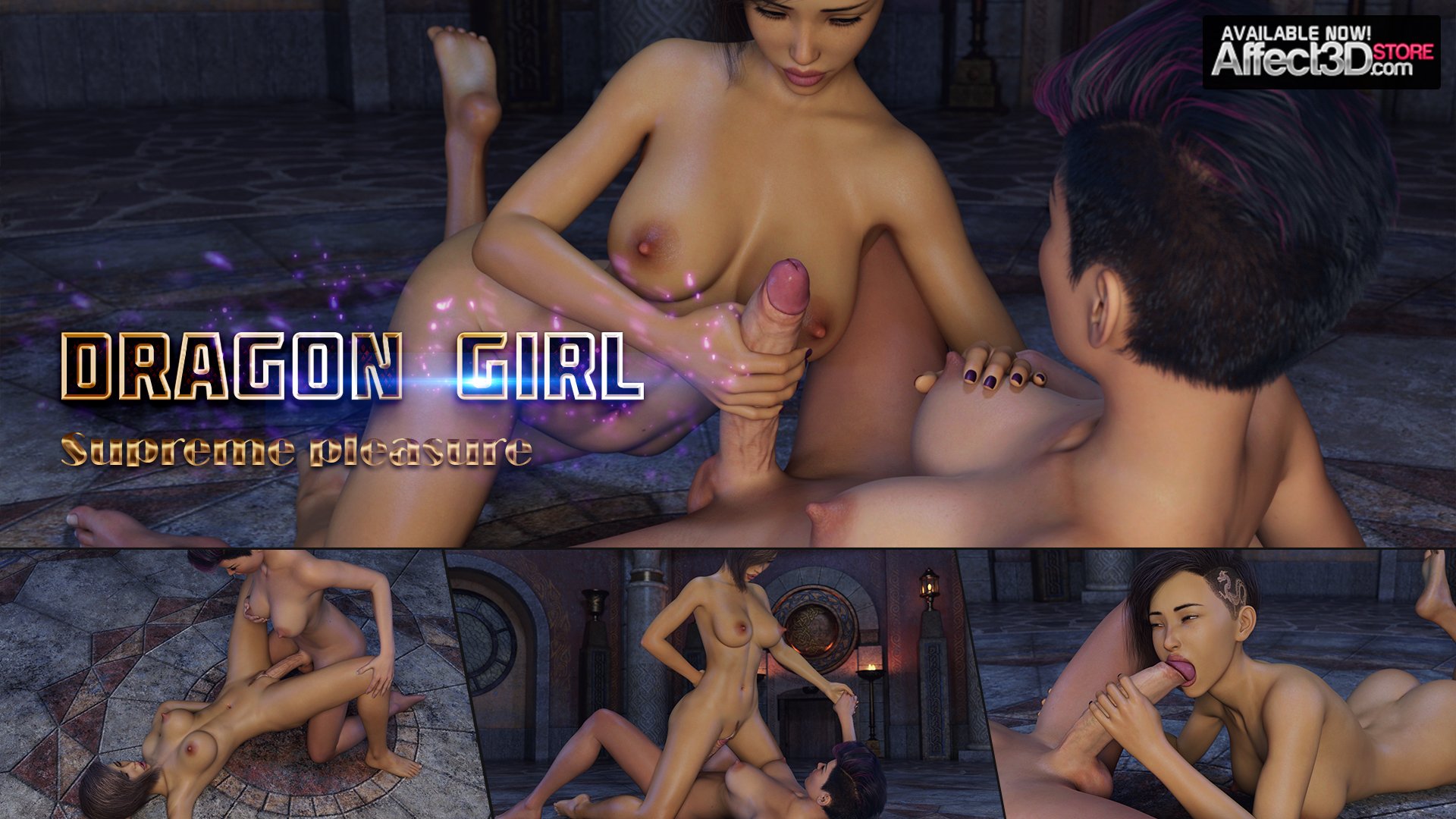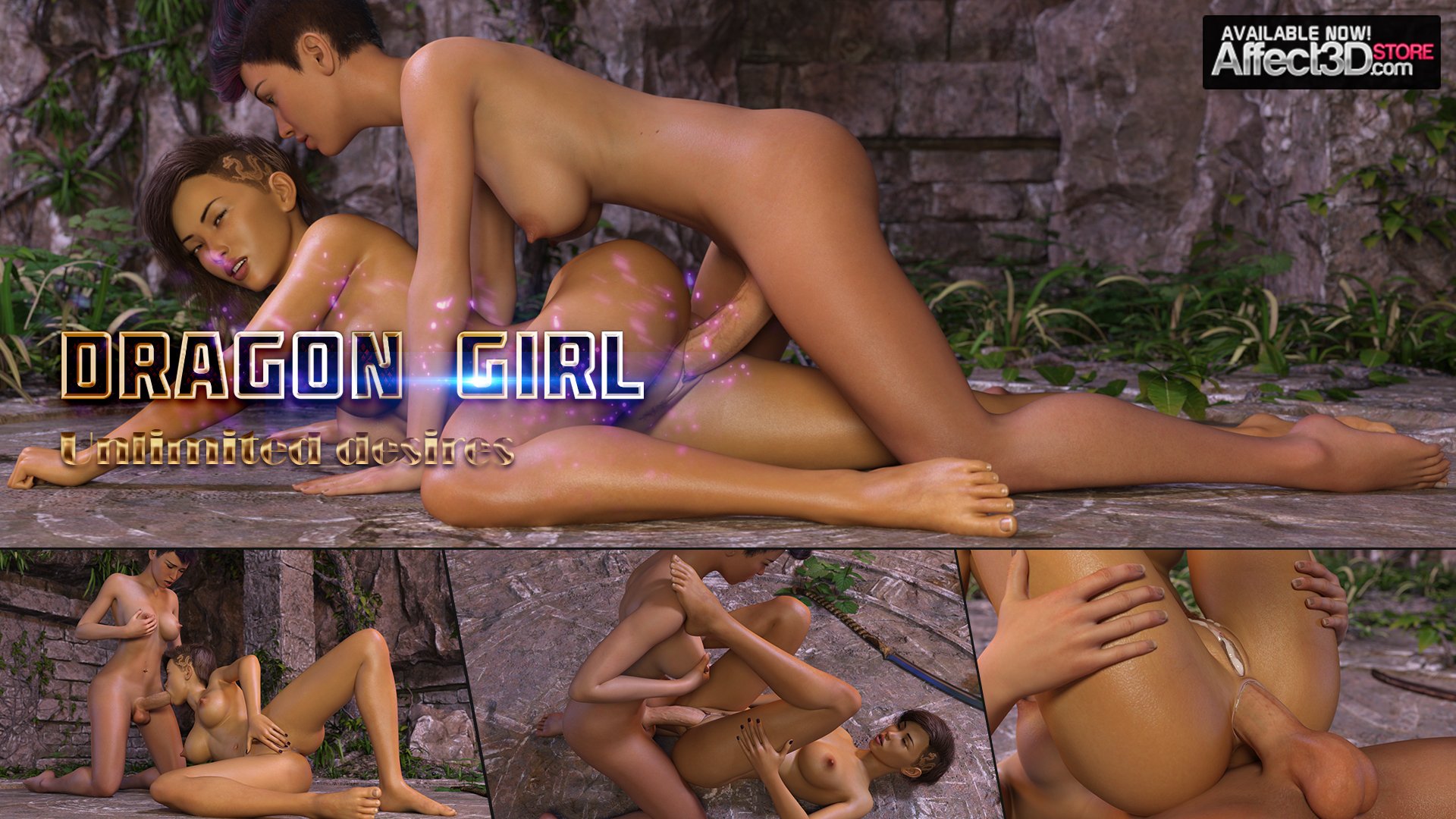 Paradox's latest release also brings us to BUNDLE time. I always love these kinds of discounts (but with some porn, how can one even wait?), and this prolific creator graciously gots our back. Paradox has bundled the three episodes of Dragon Girl together into one low priced sextravaganza, making them available for just $12.95.
If you missed the second episode, or haven't dived into the Dragon Girl series yet, this is your chance to get it all at a discount.