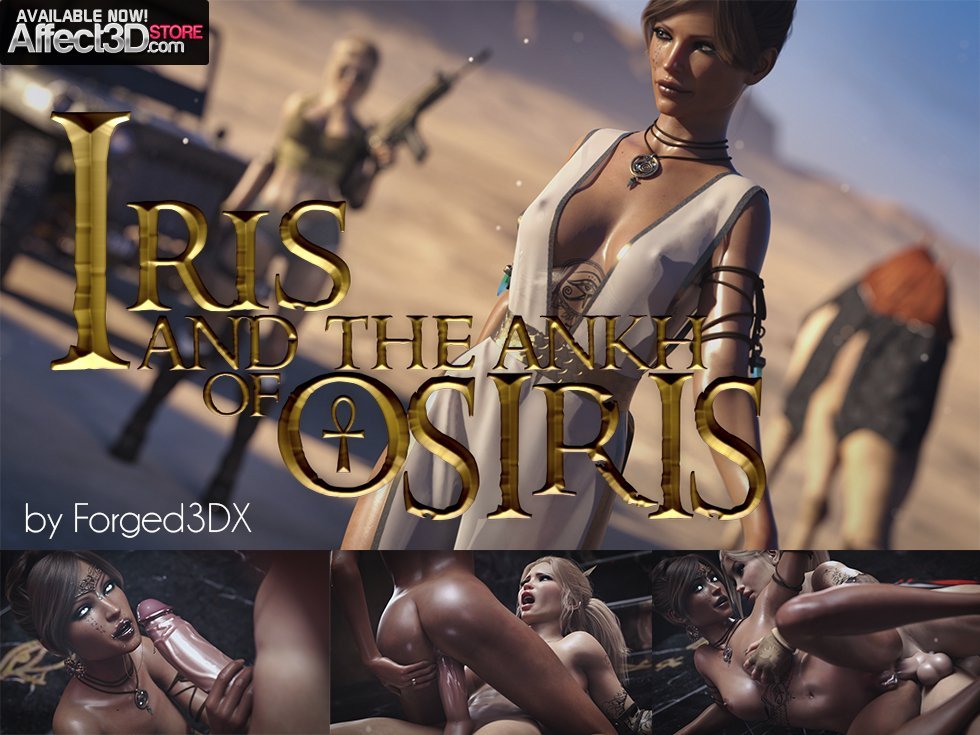 Forged3DX is back with a mythical piece that delves deep into the sexy mysteries of ancient Egypt! Indeed, Iris and the Ankh of Osiris really gets those godly juices flowing and it's available now the Affect3D Store!
Osiris was, amongst other things, the god of fertility, agriculture, and the afterlife. Furthermore, Ankh is the hieroglyphic that represents life or is the key of life. So when Iris finds herself face to face with a strange but beautiful woman on a camel and adorned by ancient Egyptian tattoos, she's a little curious as to what to expect. No doubt this babe is just a little bit off her face from too much sun exposure and not enough water. But the woman, far from being acting weird or crazy, leads her to a secret temple. It's at this point that things get a little out of hand.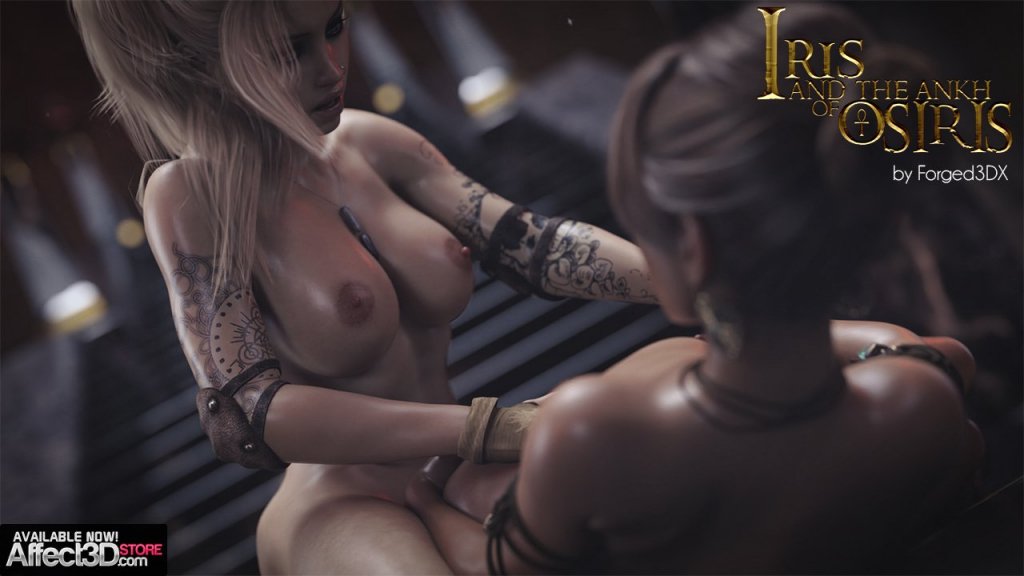 The beautiful stranger invokes an ancient spell and gives life to a carving in the shape of the key of life. Naturally, the power from this invocation blasts her thin veil off, revealing a stunning body. Without hesitating, the woman undresses Iris and begins blowing her. The pair switch to cowgirl before Iris pounds her lover from behind. She even visits the woman's ass before fucking her missionary. The Egyptian babe gives Iris a legit footjob, finishing her off with a blowjob and showering the pair in cum.
Guess ancient Egypt is just the place to be…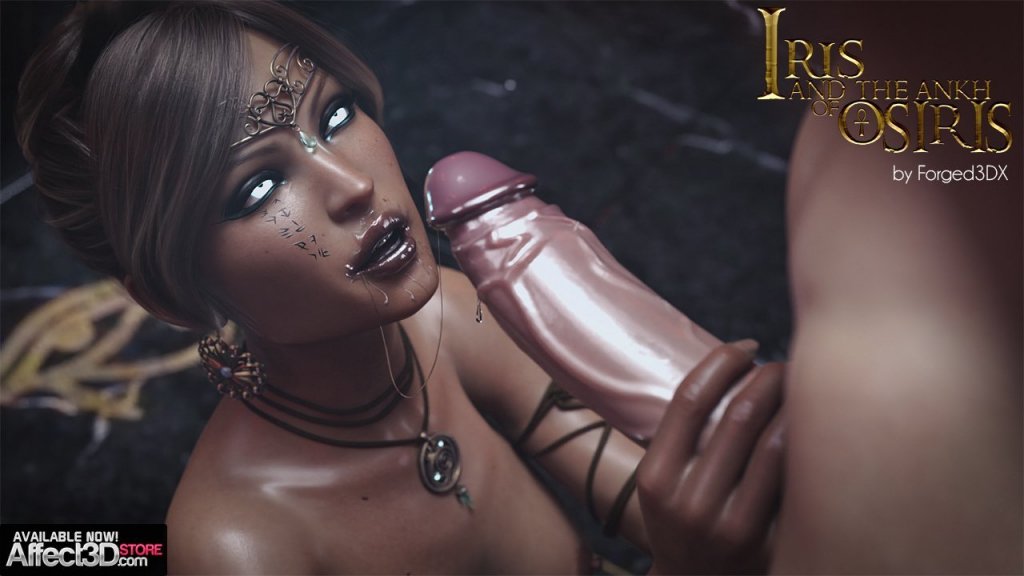 As always, Forged really nails it with these historical pieces and such a great attention to detail! All 108 HD renders of Iris and the Ankh of Osiris could be yours for the amazing price of $9.95! Dive into these ancient babes of Egypt now!