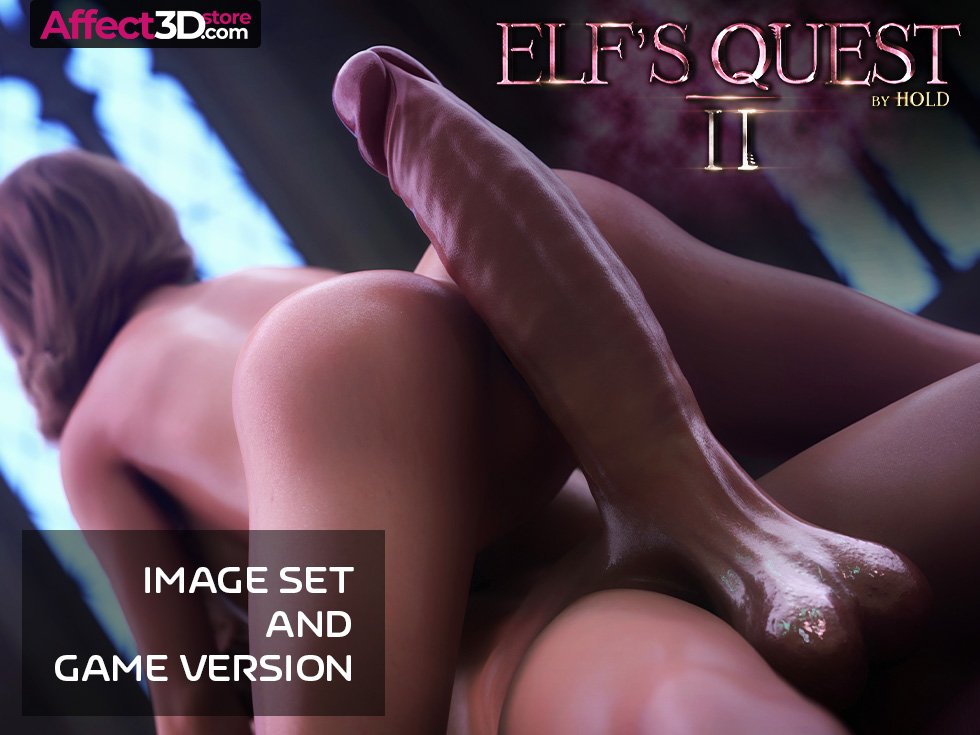 I remember when I first reviewed Elf's Quest by Hold, and had all SORTS of questions about this magic crystal and what lay in store. Well, there's more than a few answers in Hold's latest futanari threesome release, Elf's Quest 2! The release is offered as both an image set and a game, with the game offering over 550 lines of story dialogue into the game version — And I love me some hot character development and delightful dirty talk. 😉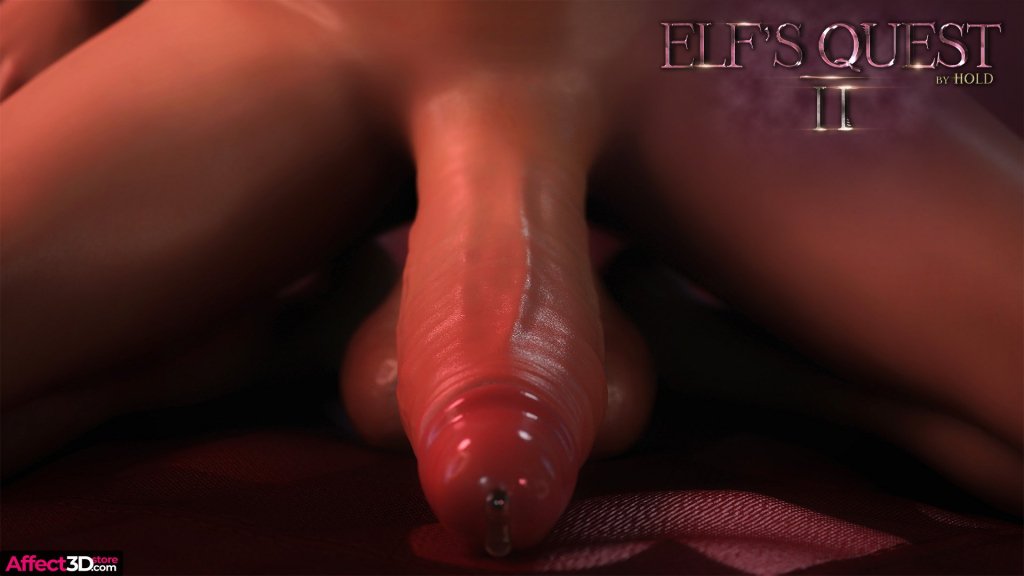 Sara, our intrepid elf heroine, finally reaches the destination point for the most precious pink crystal entrusted to her. Passing through a pink portal, she finds a beautiful sorceress who's been expecting her arrival. Sara's journey seems to have… inspired certain actions, at least, as she wastes little time presenting her bum and slowly manages to force the massive crystal out of her ass. It's… really rather impressive. And I just adore the lip-biting there — so hot.

After relieving herself of the crystal, she offers it. But her 'journey' is far from done, as the sorceress has specific plans for using its magic. Once again inserting it into Sara, she performs a ritual that has her 'birth' a cock onto the sorceress. Describing it really doesn't do it justice, so you'll just have to see it for yourself. 😉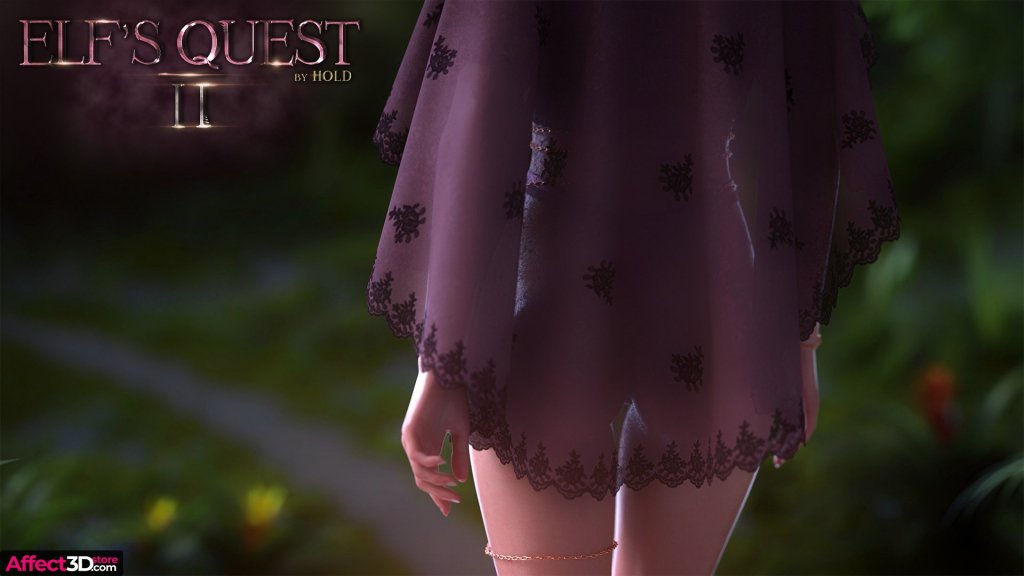 But newly endowed, the sorceress' massive cock instantly attracts Sara. Sucking on her balls until she's dripping, she tastes the futa's nectar, and then they move to the bed. There's another surprise in store for Sara beyond that massive cock, though, as the sorceress summons forth the attendant from the Prequel. For the fun that follows, you'll just have to get this release for yourself! Fortunately, Elf's Quest 2, is available for just $9.90 in the store, and with it clocking in at 179 images (with 70 bonus images on top of that) that's, like, double or triple the content you'd usually get for that price. Don't miss Hold's latest masterpiece!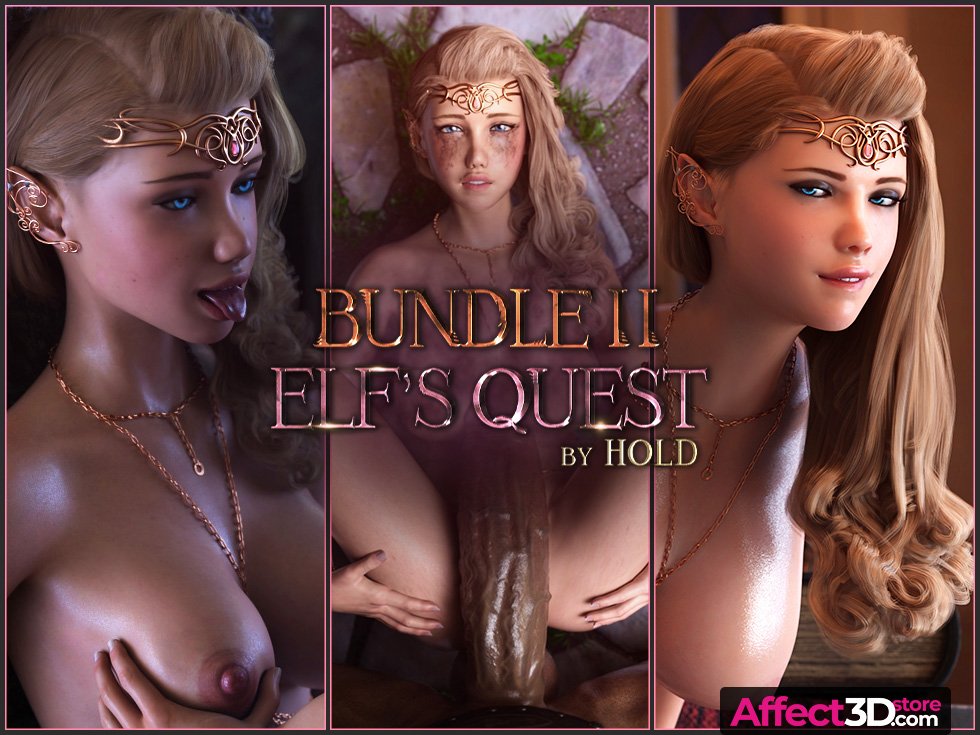 If you've somehow missed this entire series, you're in luck! Hold has released a new bundle, combining Elf's Quest 2 with the tasty Elf's Quest & Elf's Quest Prequel.
All together, that's over 400 images (not counting bonus images or animations) of futa elf porn. Yum.
And, best of all, it's available for $22.90. So what are you waiting for?