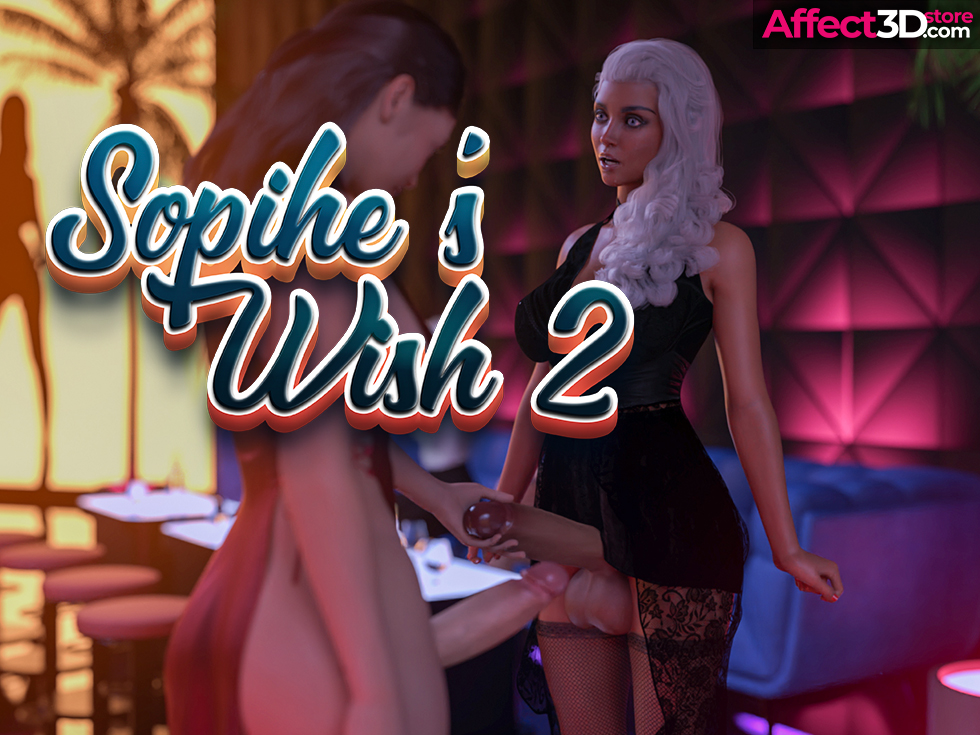 Sophie's back in Eris3D's Sophie's Wish Episode 2! Previously in Episode 1, Sophie finally got her wish: becoming a futa! With enough seduction and fucking, she got her futa girlfriend Yasmin to cum in her enough to spark the transformation. She's high on life and full of cum: so, what's next?
Eris3D begins with the futa couple going out to the club wearing very revealing clothes. Seeing Yasmin in her gorgeous outfit, Sophie can't help but pop a boner. At the club, it's showing no signs of shrinking – which, with that company, and her being a newbie futa, very understandable. 😉 Sophie decides, then, to show Yasmin some of her appreciation. Having learned to pole dance while keeping a secret, she finally debuts her skills to Yasmin's great appreciation. And, well, her cock's, as it grows in size. The two retire to the bathroom then to bang it out, with Sophie cumming into the sink and Yasmin cumming into her ass. The latest load and orgasm just makes Sophie grow again, though, which leads to even more fucking and lovey affection between them.
At home, they undress and get back to it, with Yasmin filling up Sophie's throat before going into her pussy. With the extra loads Yasmin leaves in her, Sophie ends up growing even more during the night. When she goes to show it off to Yasmin the next morning, she finds that Yasmin has also gotten larger. And this, of course, only leads to more fucking! How long can they sustain this endless growth? Is it even possible for them to drain their balls of cum now? We'll find out next time, I imagine, as their cock-contest continues!
You can get the 145-page comic, Sophie's Wish Episode 2, from the Affect3D Store for $10.00 – available in versions with and without text.