October just does not feel the same if there is no scary stuff, doesn't it? The lack of a 3DX product before Halloween is especially unacceptable. But fear not, for 3DZen has listened to our wish and brought Halloween Ritual: Ouija Games, a spooky comic to scare and arouse us at the same time!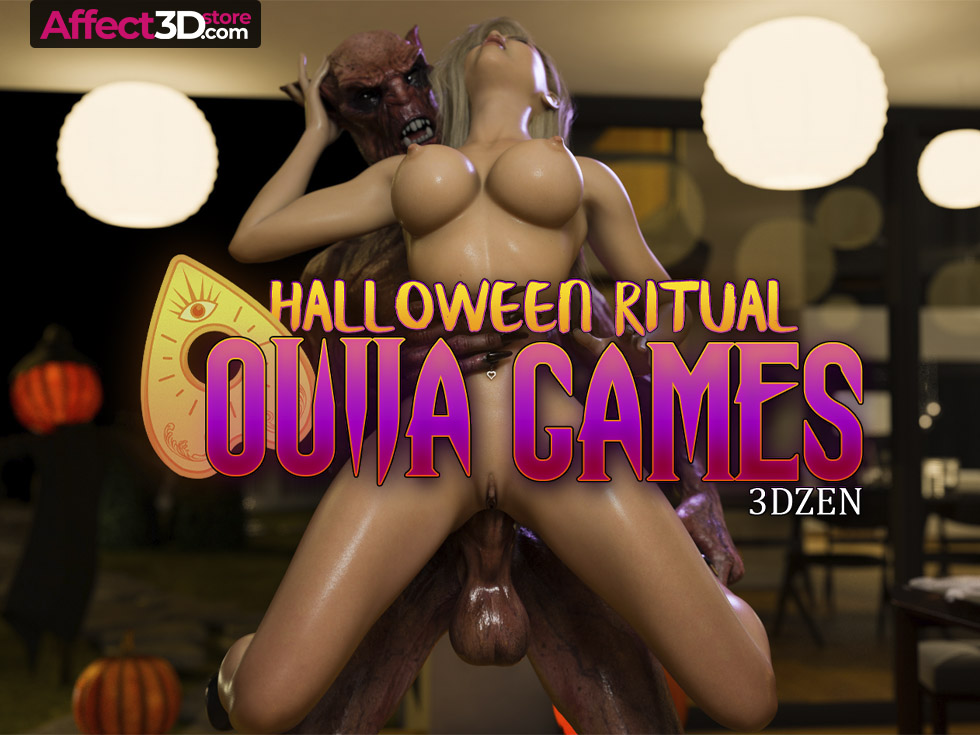 Areya and Becka have a weird Halloween tradition of playing with an Ouija board. I don't think I have to explain how dangerous it is to play with forces beyond human understanding. Things get spooky very fast when the board spells out Demon in Latin. Becka quickly high-tails out of there, leaving Areya alone to clean up. Now, Areya is a bit of a skeptic, and she thinks that is just a prank. It is no surprise when she also thinks that the huge, sinewy monster who appears out of nowhere is just her ex-boyfriend in a particularly well-made costume. Seeing that the monster has an enormous dick, she decides to strip and play with him a bit. That is a mistake, for the monster is not her boyfriend and its giant dick is also not a prop. Whether human or demon, no one can resist a slutty nurse doing all sorts of provoking pose. Areya is about to see what skepticism will do to her when she is faced with a horny demon, and spoiler alert, her holes are about to get absolutely ravaged by an otherworldly dick of enormous girth.
Halloween Ritual: Ouija Games is a great comic set with 93 high-quality images without text in JPG format. And at just $12.00 a copy? You cannot get a better deal than that. So head over to the Affect3D Store to get it now!