THEM Episode 00
People generally enjoy going to the circus. From the acrobats, the exotic animals and clowns – you are bound to have a good time. What you don't see is what happens in the background. Anna is a scutter at the Hellfire Traveling Circus. She and others are responsible for all the manual labor and cleanliness of the circus. Psycho, the head clown of the circus, has taken a special interest in Anna and makes her his special pet. The dynamic between the two is puzzling but Anna has a plan up her sleeve: to leave the scutter life behind and become a clown!
Anna has collected a number of crystals and finally uses them to wish to become a clown. Psycho proposes an initiation for Anna to become a clown and she accepts the challenge without hesitation. The task? To steal a trampoline from the acrobats and live. The task seems simple enough but unknowing to her it is all one huge trap. Psycho is aware that Anna tried to use her wishing crystals to become a clown and a punishment is in order.
Emma and Helen, two of the acrobats in the circus, ambush Anna as she tries to take a trampoline. They are aware of what is going on but play along with Anna as she explains her side of the story. Anna tells them that she wants to be an acrobat and they decide to give her a tryout lesson. Emma and Helen use their wishing crystals to become dickgirls before they give Anna her first lesson – extreme stretching.
This 52 image set contains Anna having sex with Psycho the Clown along with Emma and Helen in multiple positions. From oral to doggy style, nipple play, vaginal and anal penetration as well as double penetration. Anna is pushed to the limits but is determined to prove herself. And to top it all off? This set is absolutely free! So what are you waiting for?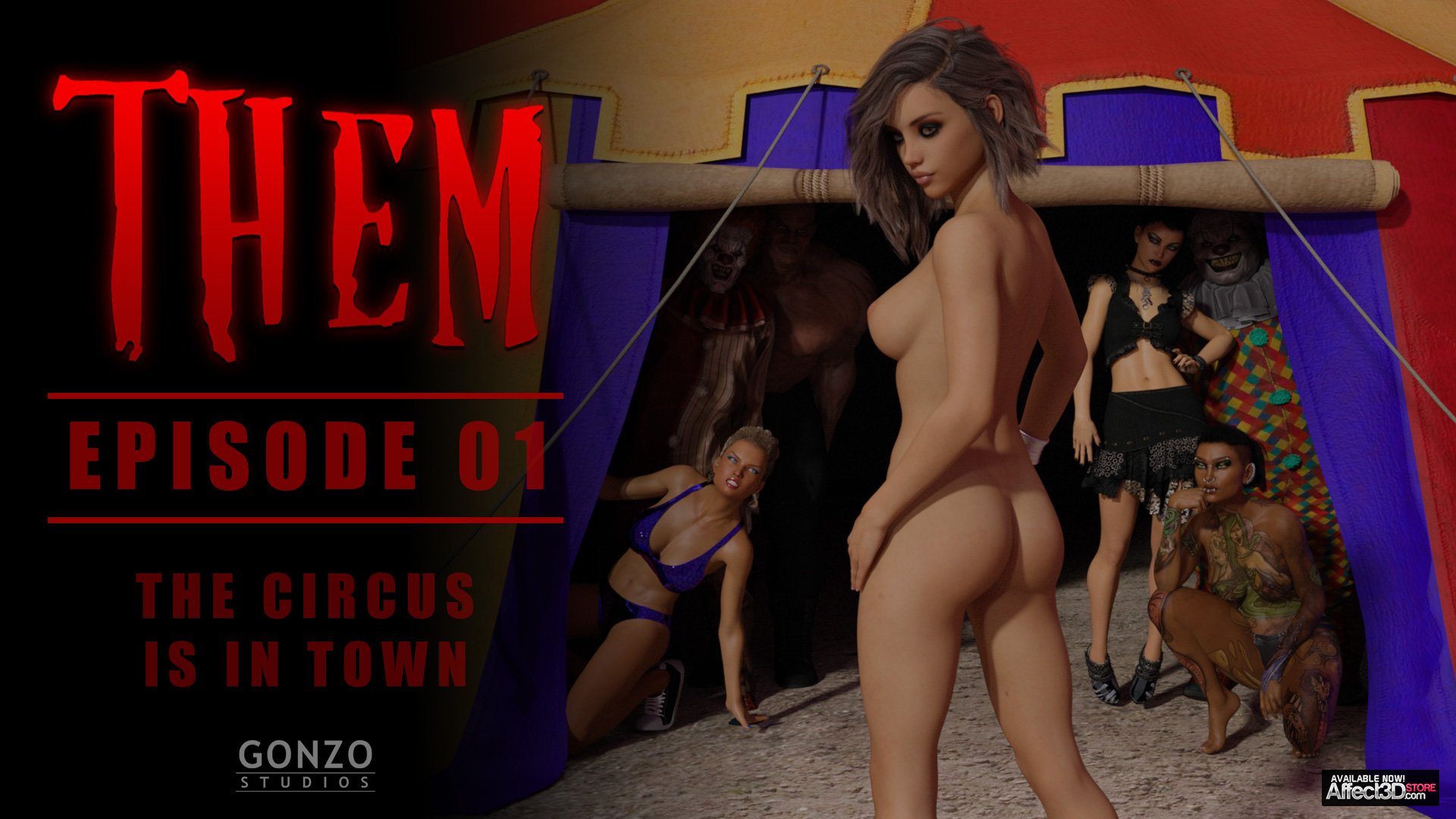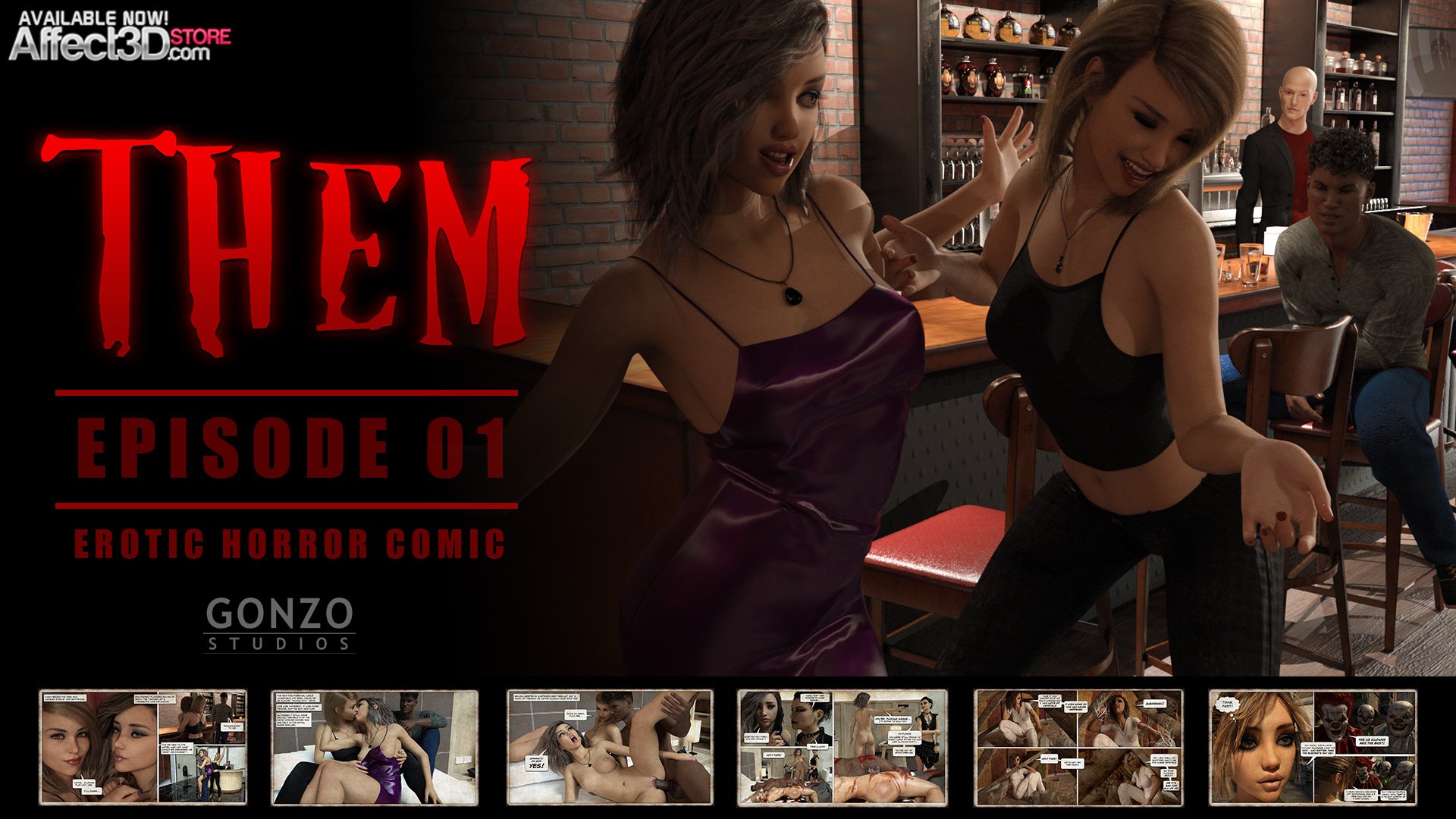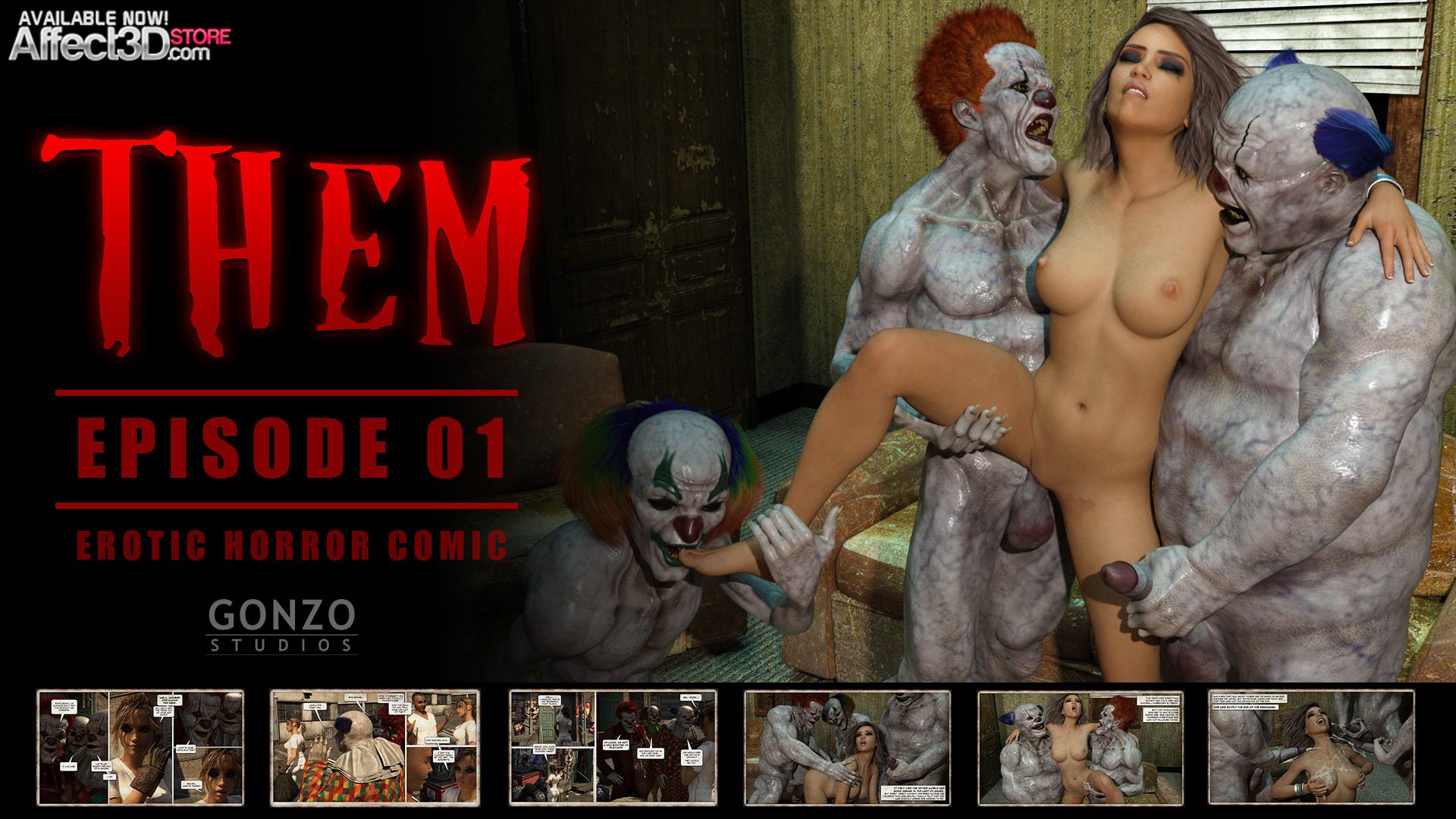 THEM Episode 01
Episode 01 is a continuation of sorts from Episode 00. We have Rachel, a detective who is looking for the connection between multiple suicides and the disappearance of her sister. She has a lead and sets up a meeting with them. Rachel poses as someone who is a global distributor and is wanting to partner with them and the drug that they are selling. They call it Crystal X and it's not so much a drug as it is magic. You can wish for anything your heart desires and you will have it almost instantly.
Things don't go according to plan, however, as Rachel ultimately ends up having sex with her only lead while under the influence of Crystal X. This discovery is good enough evidence for her to continue to pursue the case. Her boss, on the other hand, find her actions inexcusable and gives Rachel the option of either taking time off or suspension as punishment for her actions. She had received a telegram telling her that all the answers she is looking for is waiting for her at Knifes Edge, so she decides to take some "time off" and head there the next day.
Rachel goes to the location she was instructed to go to and ends up at Hellfire Traveling Circus. The place that many stumble across but not everyone makes it out of. Unfortunately for Rachel she becomes one of the many that never leave. She has discovered too much from this circus and in order to keep things under wraps, the owner makes her a scutter. It is impossible to leave and if you try to escape there are severe consequences. That is the least of her worries as she encounters the Clowns – Psycho, Wacko and Fatso. They have taken a keen interest in her. She looks like someone they used to "have fun with" and they will make sure to let everyone know what kind of sex fiend Rachel really is if she doesn't comply to their demands.
This 132-image set is full of Rachel indulging into her sexual cravings on three separate occasions. From oral, doggy style, anal, threesomes, being tag teamed by three clowns, double penetration and multiple cum baths, Rachel seems to be the ideal woman. 😉 For only $9.99 you don't want to miss out on the continuation of THEM!