Smerinka's long awaited 3DX game has finally dropped on our shelves! Having had a chance to play it, it's truly everything I expected from Smerinka and more! Take a look for yourself and enjoy every step through this new, beautifully crafted 3D porn game. Erected City The Game is now available and the Affect3D Store is offering it for just $14.95!
Erected City The Game puts you immediately in the driver seat. You play as a gorgeous detective that's being evaluated by her therapist on whether she's fit for duty.  Immediately, from the first scene, you're presented with a hell of a view. As your POV pans up and down the sexy, buxom body of your therapist. The deeper you delve into your therapy, the more everything begins to unravel. Discover for yourself all the kinky shit that goes down in Erected City!
The game provides you decisions at crucial stages. Forks in the path of your playthrough that will take you to a different ending. Each decision unlocks a potentially sultry scene. Furthermore, you can totally interact with most of the scenes, allowing you to keep at least one of your hands busy on the mouse as you proceed. Take your time choosing, as there are over a hundred looping or playable screens to unlock! In fact, this makes every playthrough all the more enjoyable! Moreover, the game includes a couple of different settings and characters to "get to know better". As you move forward and make more decisions, you'll proceed to dirtier encounters with these horny individuals from Smerinka's Erected City.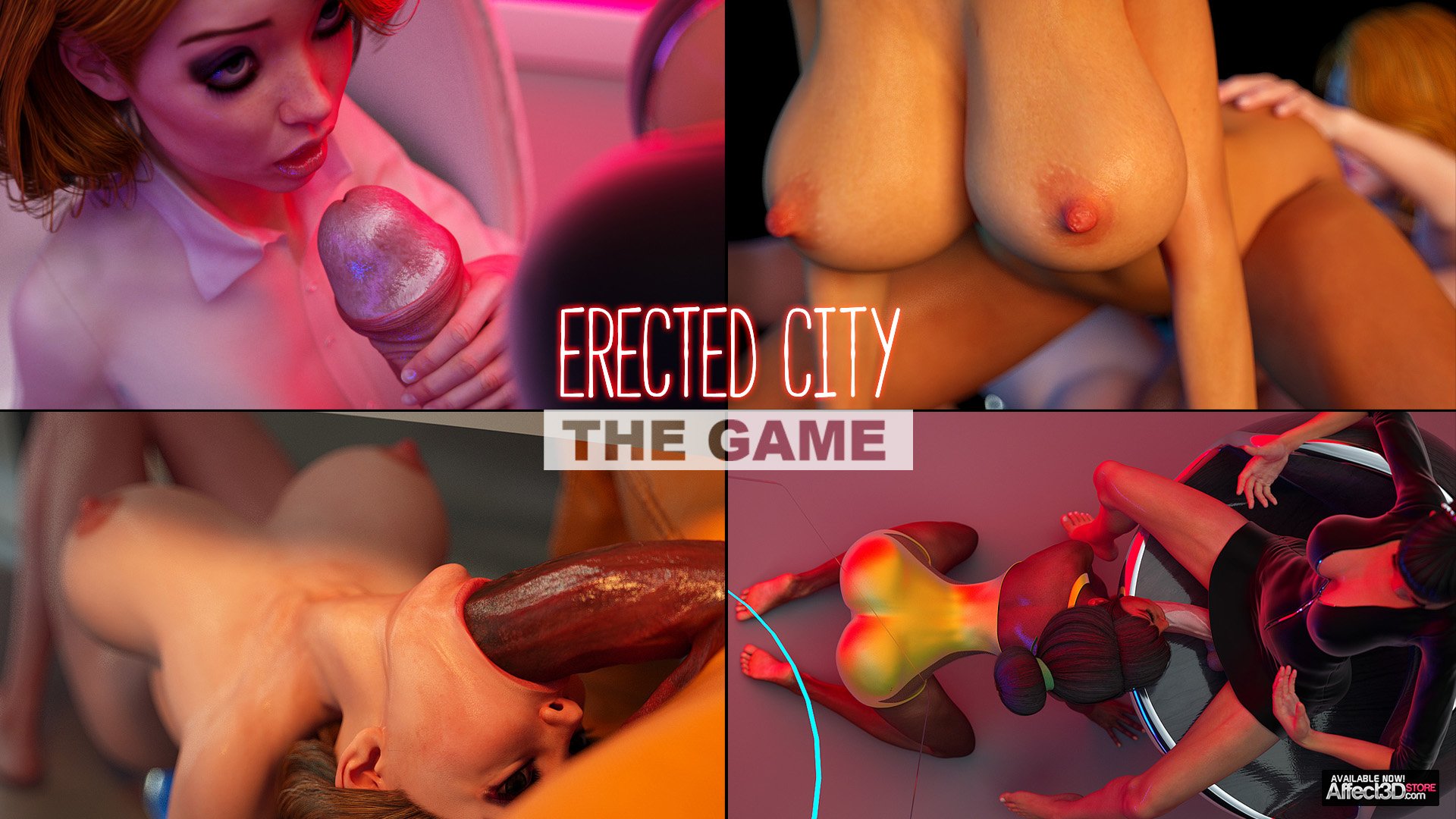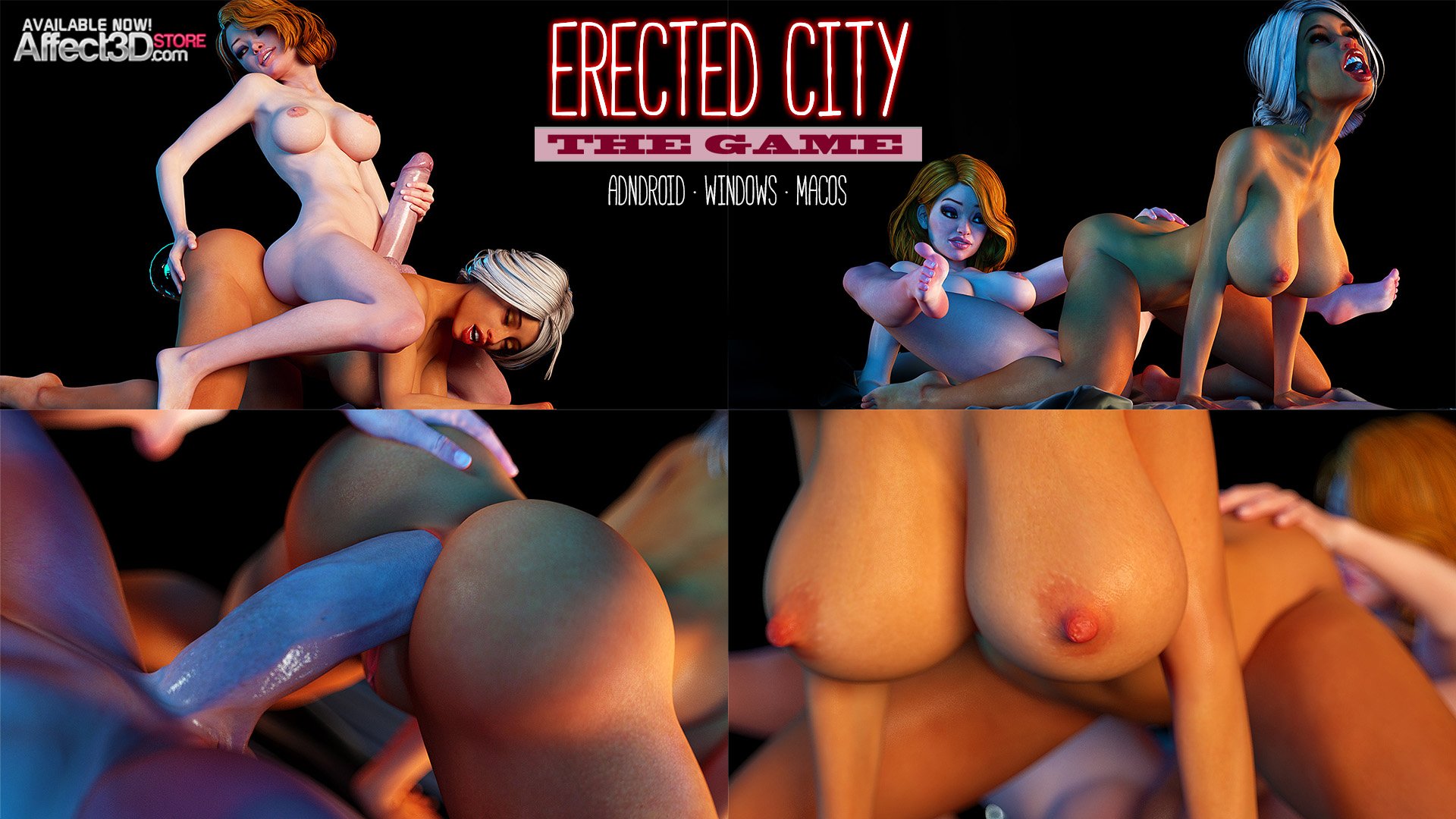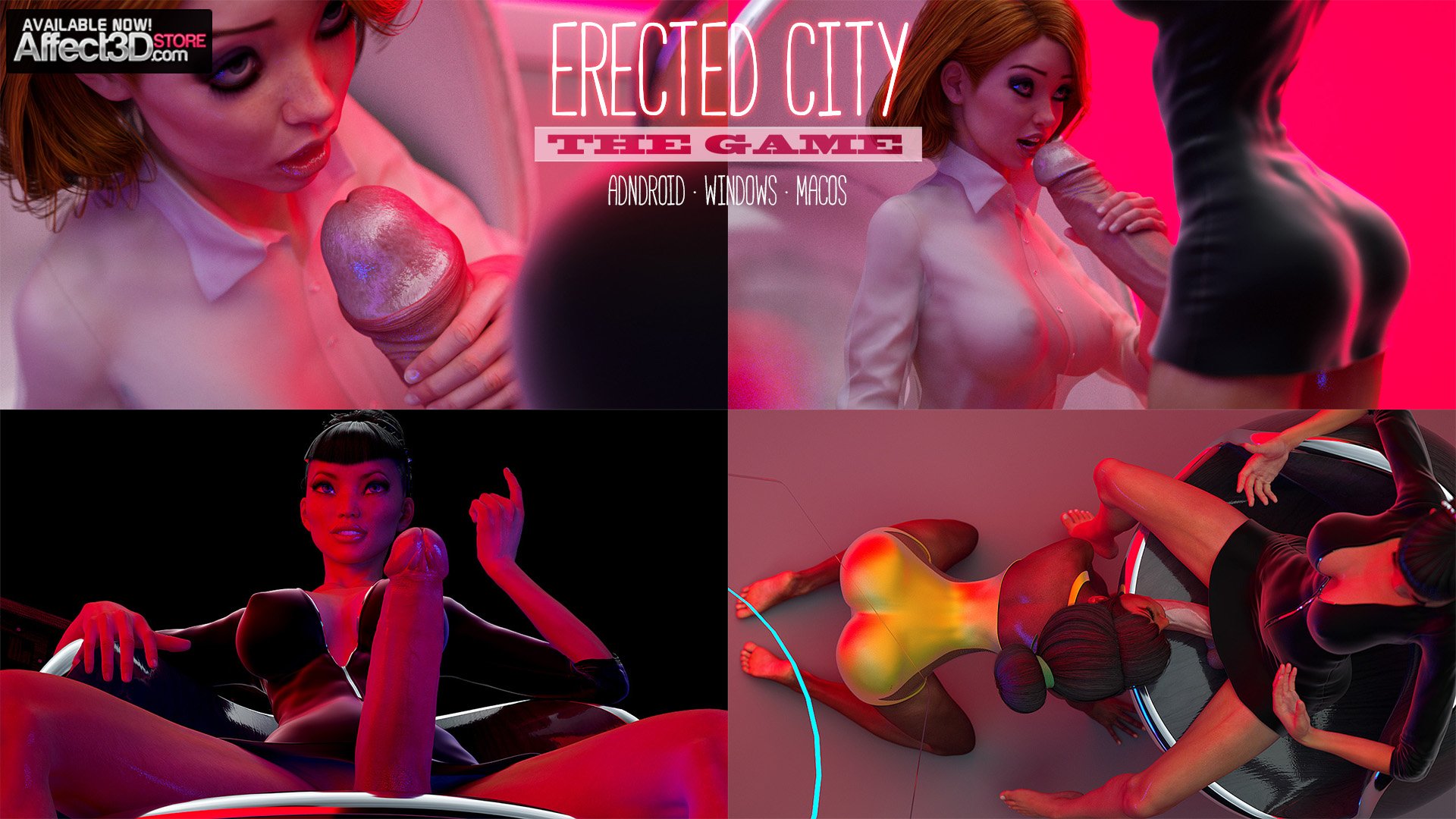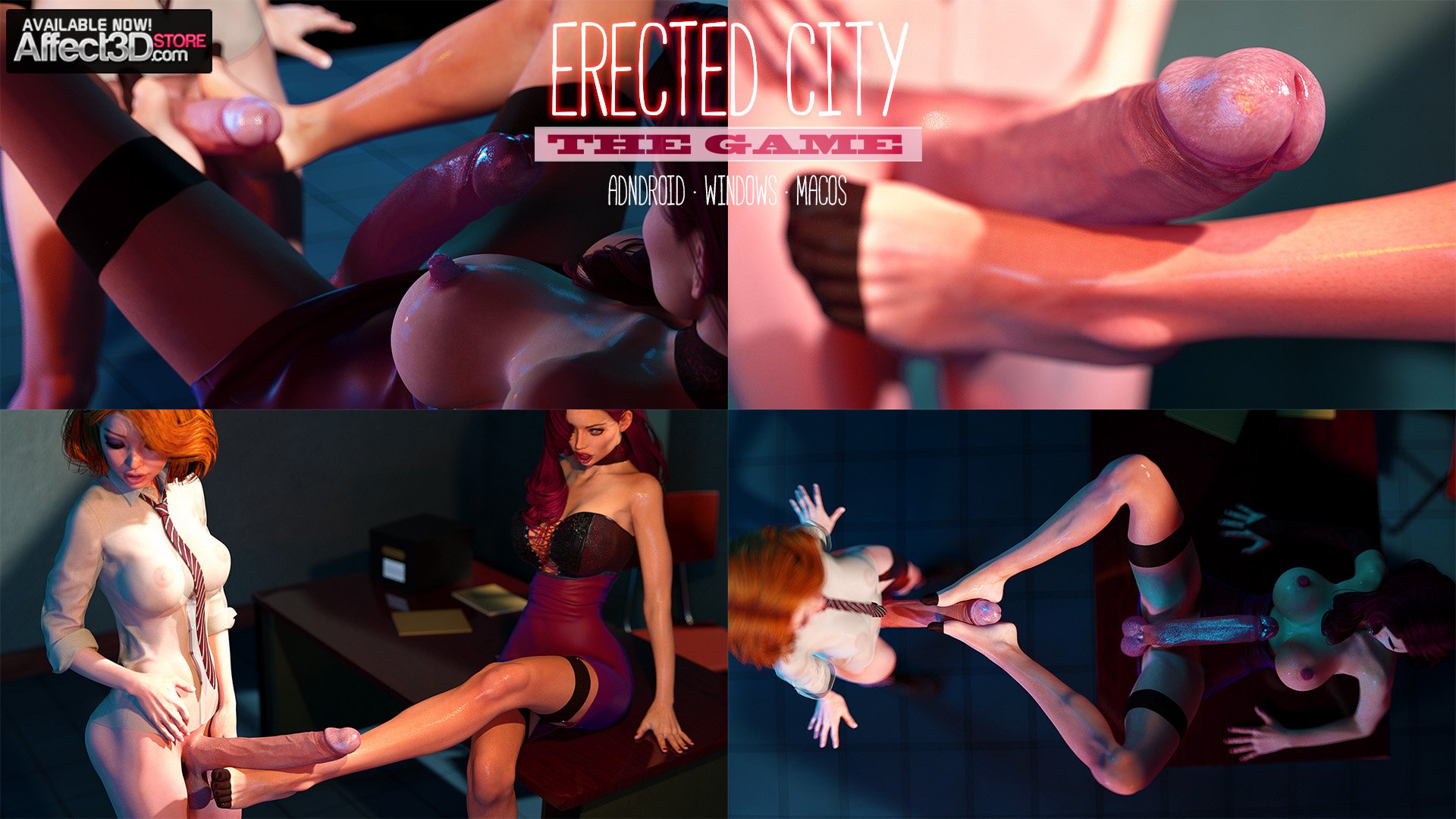 The animation (as expected from Smerinka) is absolutely top notch. The dirty, sultry sex gets right up in your face. However, you have to resist the urge to just ogle every scene thrown your way since there's always more to unlock! In fact, there are plot twists and surprises along the way too! You'll be able to enjoy Erected City in all its hot futa glory as you watch the protagonists get real nasty! Of course, in the 3DX business nasty is exactly as good as you always dreamed it would be!
So fantasize no longer! The wait is over and Smerinka's early Christmas present to us all has hit the stores. (The Affect3D Store to be exact!) And now Erected City The Game can be yours, whether it be on PC, Mac, or even Android! Grab you copy right now for only$14.95!