Gonzo Studios has two new releases for us today, and they're both sexalicious. 😋 First is the second installment of Fairy Tales, which, you guessed it, is full of faerie sex. After that we have another installment of Gonzo Studios' creepy circus fuck fest with Them 02.
Fairy Tales 02
Aurora, a green-winged faerie, has left her home and is visiting a village of wingless faeries. Being faeries, they're delighted to see the newcomer, and immediately want to get down. Rather than inviting her to join their dancing, though, they start pulling off her clothes.
Aurora has a good handle on the dickgirls, and handles one of their cocks while the other goes down on her. They're spit roasting her in short order and enjoying a lovely threesome.
I enjoyed the backgrounds used, along with the attire. Those leg wraps are just sexy. The only thing missing, for me, was aerial sex. Maybe next time?
The dickgirl faeries take turns fucking Aurora, enjoying her tight cunt and ass, then cum on her face. There's a lot of pleasure in their expressions – no surprise, right?
After the sexy shebang, the two wingless faeries lick their own cocks and masturbate until they come again.
The whole set has 60 images, without text, featuring anal, oral, bukkake, futanari, auto-fellatio, and a threesome. It's available in the store for $9.99.
Them 02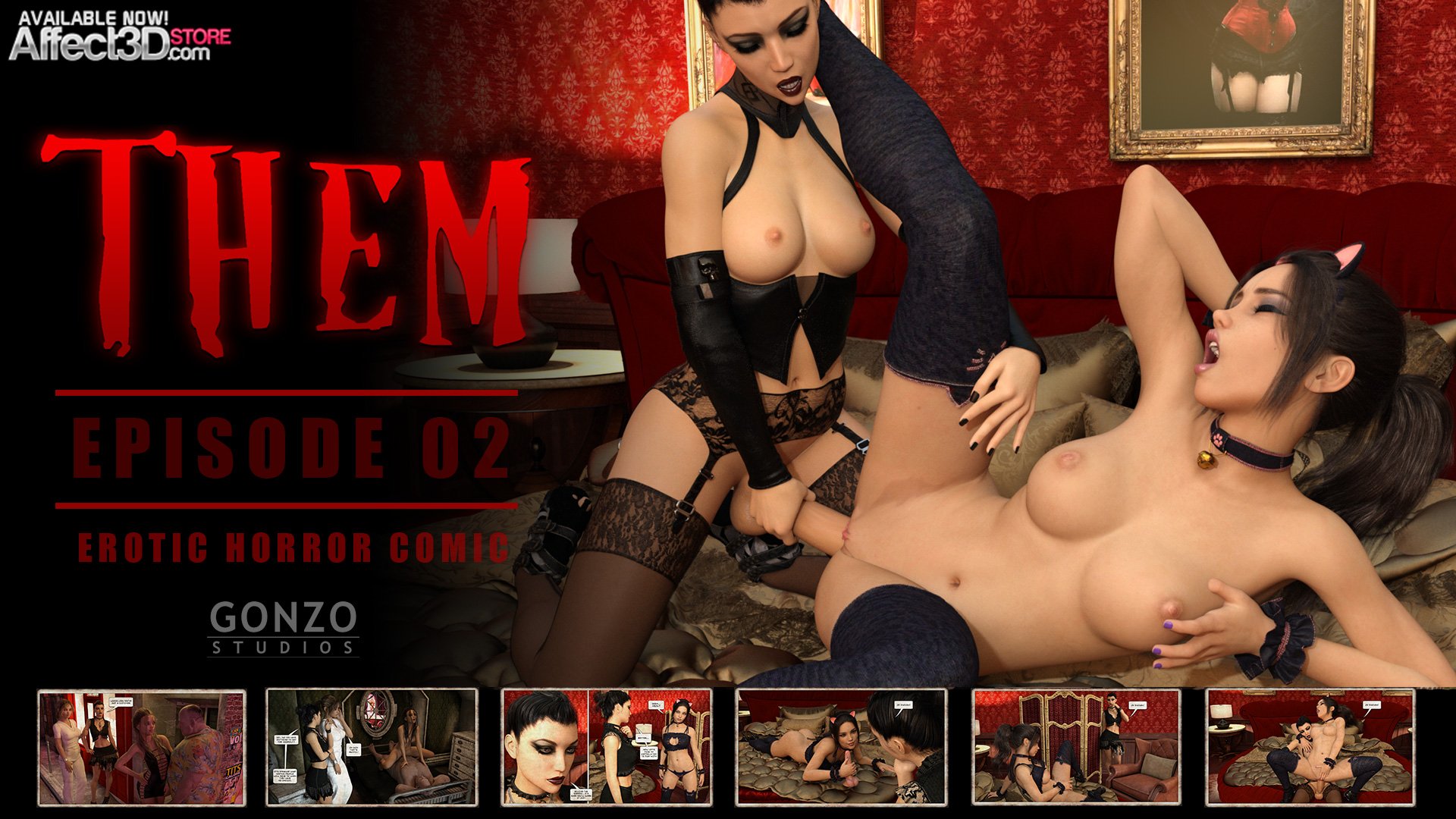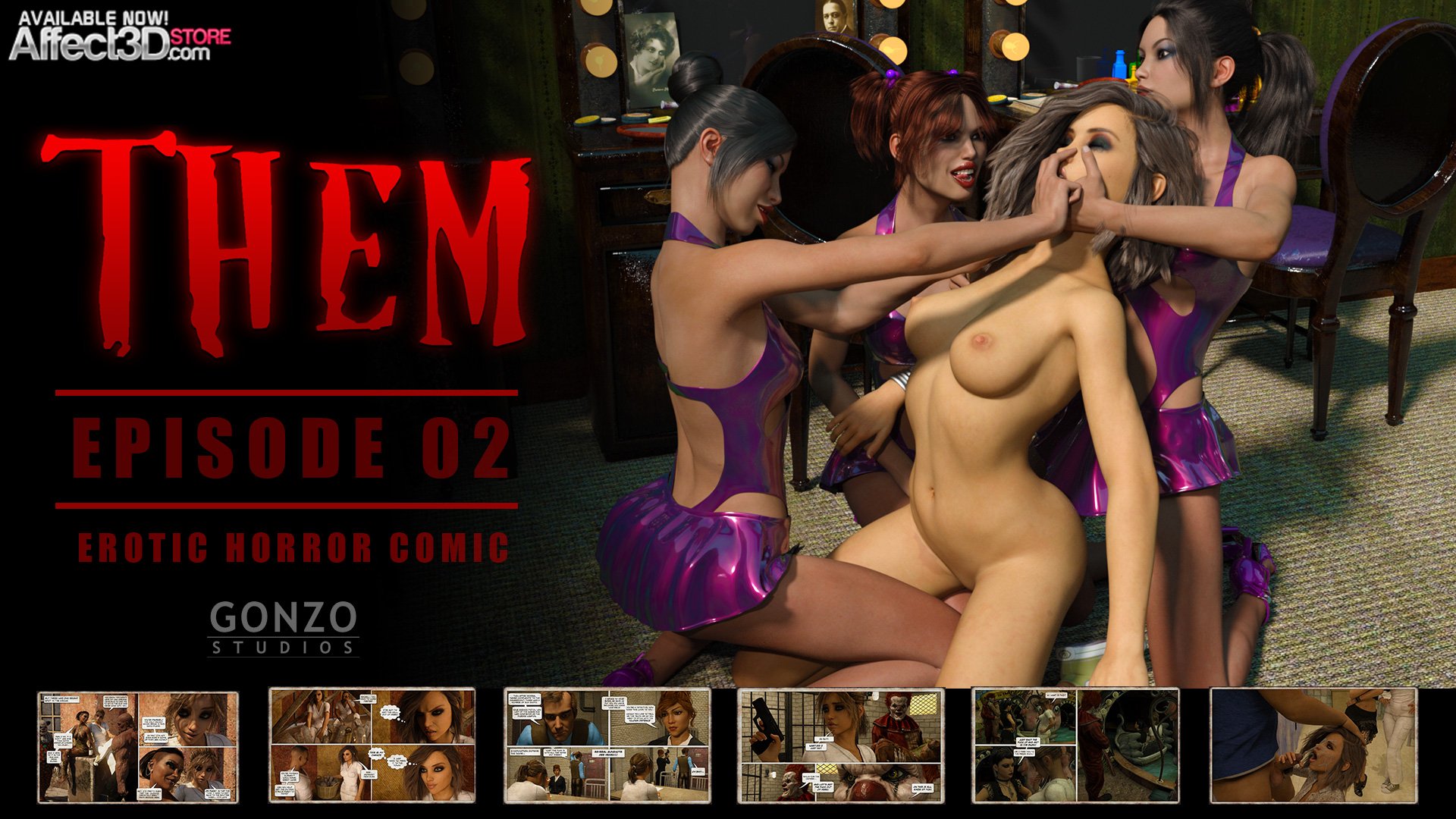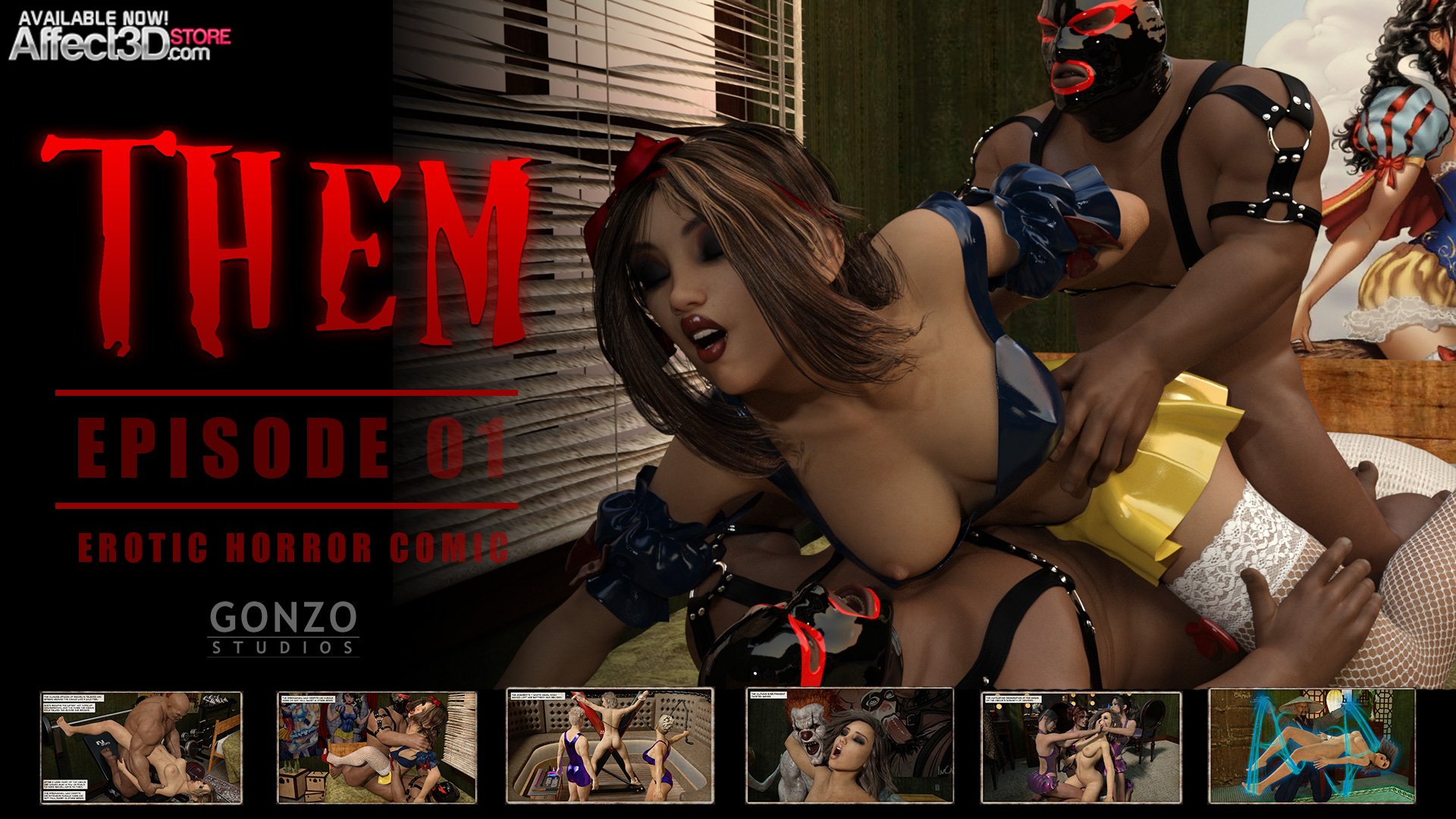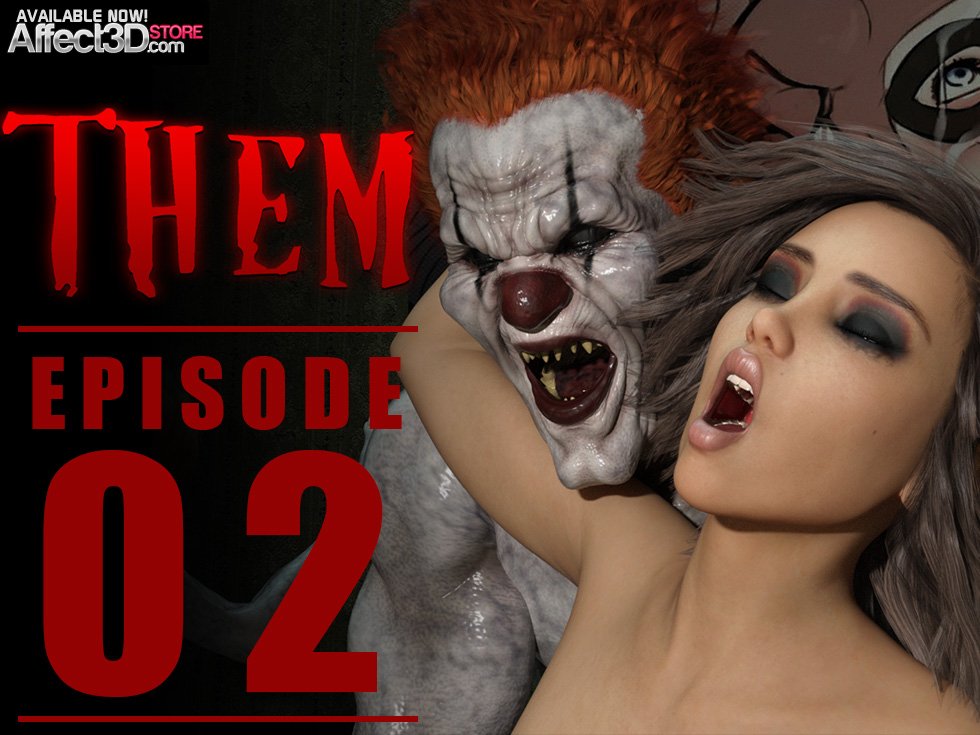 Next is the second installment of Them, featuring kinky circus sex and magical influence.
Dominated by wishing crystals, Rachel's drawn to using her 'assets' to please the other circus performers. Servicing the strongman, the kinky masked dwarves, the sadistic acrobats, the supernaturally creative magician, the humiliation play dancers, and the monstrous clowns, she was full of pleasure – and cum.
Her actual favorite in the circus is the sword swallower, though – a lovely gal who she'd spend time with without needing magical influence.
Called away to actual work, Rachel gets a chance to change her fortunes. After gathering up the wish crystals to move the circus, she escapes from the circus and runs to the police – but then she's arrested for the murders she unwittingly committed in the first installment. Even though she's a detective, the police officers won't listen to her story.
Curious how that all went down? Well, you'll just have to read it to find out.
There's two sequences following that feature some mildly mind-bending events and dirty sex, fortune telling, and then a segue into the power exchange side of BDSM. Rachel comes to really enjoy the situation and dynamic she finds herself in, and it ends with some tasty dickgirl sex.
The story has plenty of porny tropes, but plays out in a fashion I haven't seen before, and there are some interesting tidbits to many of the characters. I enjoyed it.
You can get the 87-image comic for just $9.99 on our store as well. It contains anal, oral, bukkake and creampie, costumes, femdom and bdsm, forced sex, futanari, and group sex.