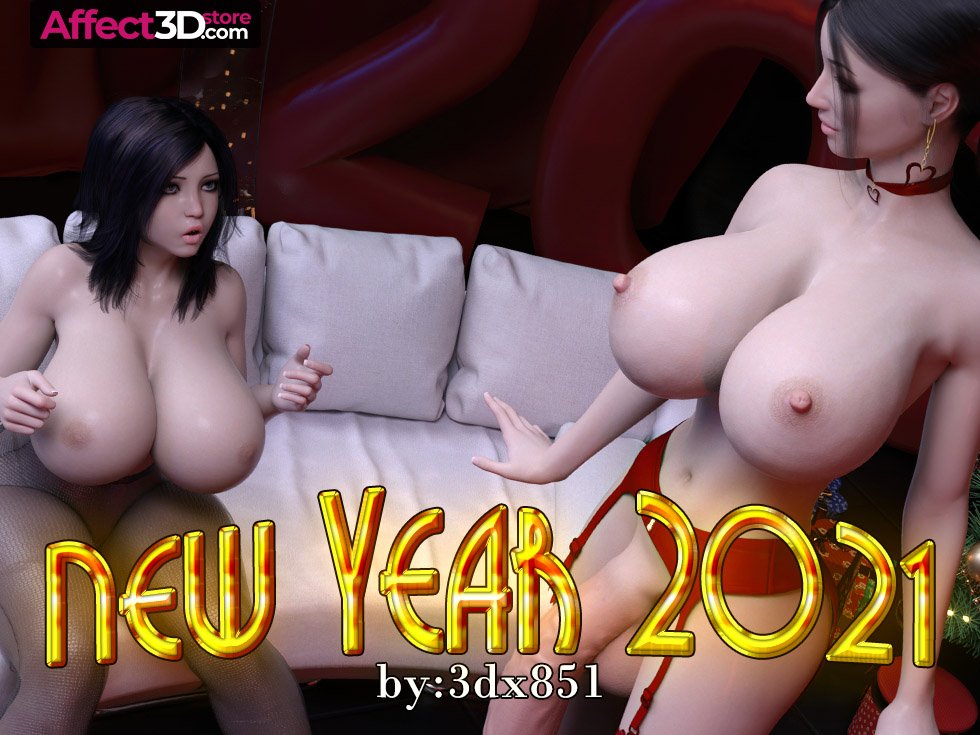 It's a new year and thank goodness for that! A time for celebration and hoping for a better year. In the latest from 3DX851, New Year 2021 (now available in the Affect3D Store), Katya is given quite the surprise from Gabriella.
Walking up in nothing but a garter belt, Gabriella has quite the surprise for Katya – a massive cock ready to fill her up. Shocked by how big it is, Katya can't help but to get a taste as she wraps her mouth around the tip.
Shortly after Gabriella thrusts her massive member inside of Katya. Each thrust harder and faster than the last, Katya is sent into a frenzy. And who wouldn't be with something that big? The two go at it before Gabriella pulls out and cums all over Katya, giving her quite the shower. An absolutely perfect way to ring in the new year. 😉
New Year 2021 spans across 64 images and also comes with 14 bonus pin-up images for your viewing pleasure. Grab your copy today in the Affect3D Store for $10.00!