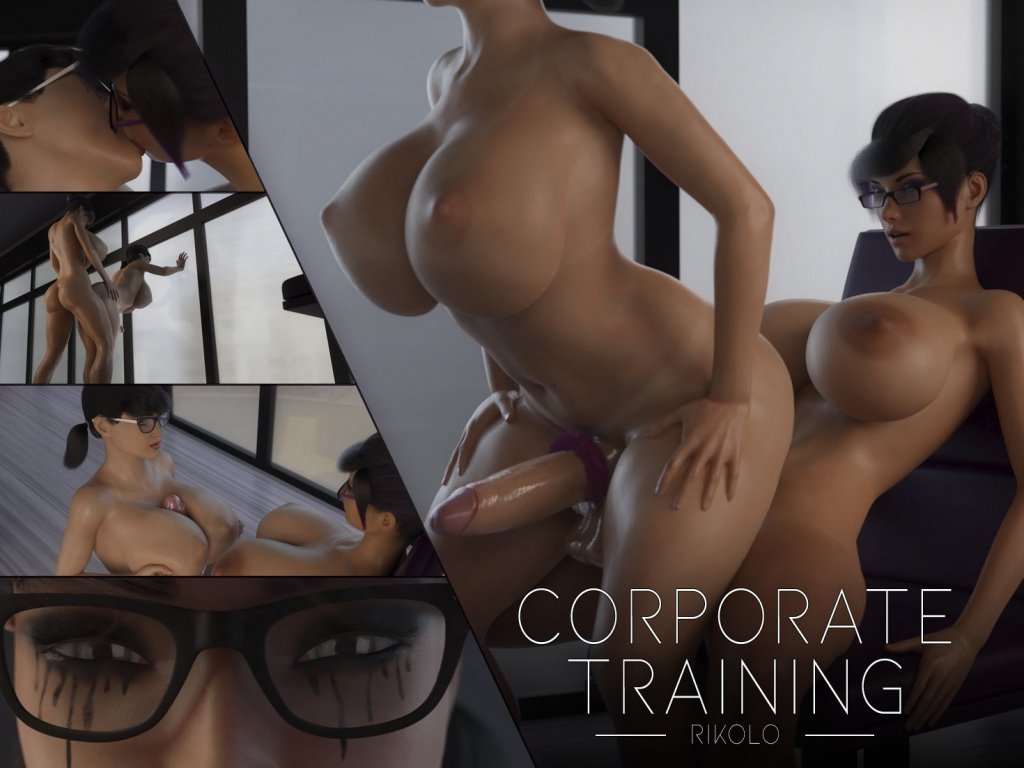 It's here! Rikolo's latest animation, Corporate Training, is available now in the Affect3D Store guys! And man, this double futanari animation is even better than imagined!
Hana is having a tough time with her boss. And by that, I don't mean your typical abusive boss relationship. No, in this case, Rebecca (a very busty and hot dickgirl) has decided to take her new secretary's training on herself. But it's not just your everyday breaking in. Rebecca is making Hana submit in every way possible to her.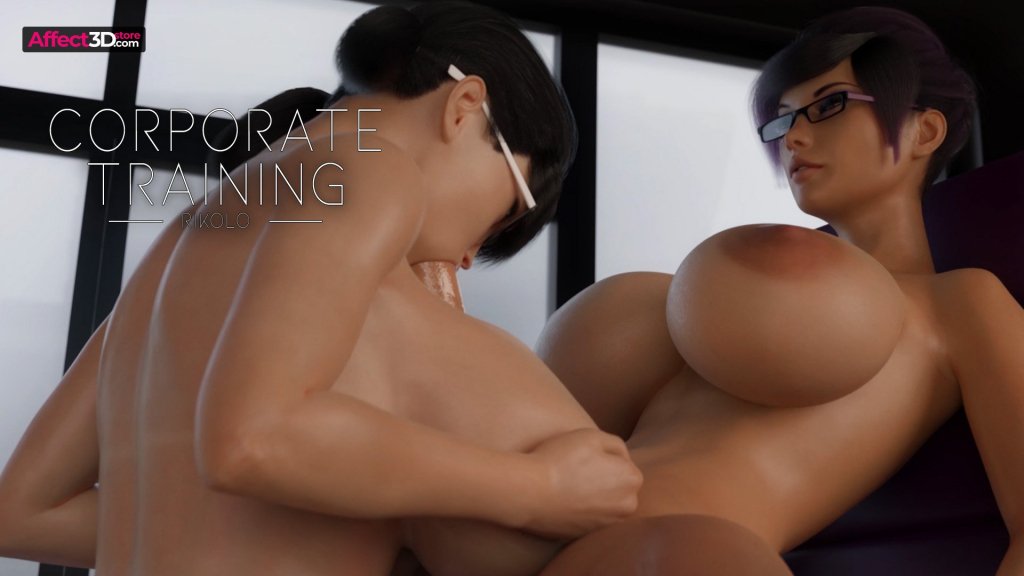 Indeed, the animation starts off with Rebecca dictating a letter to a competitor. Hana, seems oddly distracted and we soon find out why. Turns out, she has a vibrator attached to the tip of her massive cock. Her boss meanwhile, controls the intensity. As the dictation goes on, Rebecca increases the power to the vibrator from her phone. Finally, Hana is unable to hold it in and cums all over her boss' office floor.
The pair then stand up and Rebecca begins jerking her secretary off before latching a handcuff to her dick to make sure she keeps in line. Hana is then made to simultaneously blow and give tit job to her boss on her knees. Naturally, Rebecca then wants to fuck her submissive employee. In order to prepare her, she first rims her before letting Hana lower herself onto her cock. The pair then switch to a standing position against the window and Rebecca fucks Hana so hard, it breaks the cuff around her cock and let's loose a stream of cum.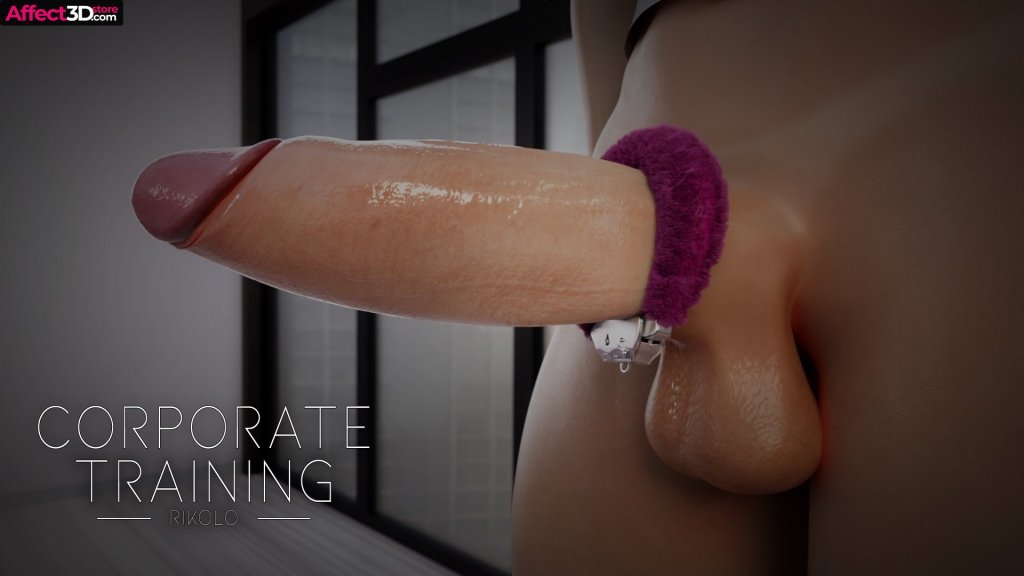 By this point, however, Hana might have had enough. Will she switch things up? Check out the animation for yourself! Corporate Training is an epic twenty-two-minute long animation folks. And boy does Rikolo really know powerplay! So make sure you grab your copy for $22 in the Affect3D Store now! I'm telling you, this is one special release!