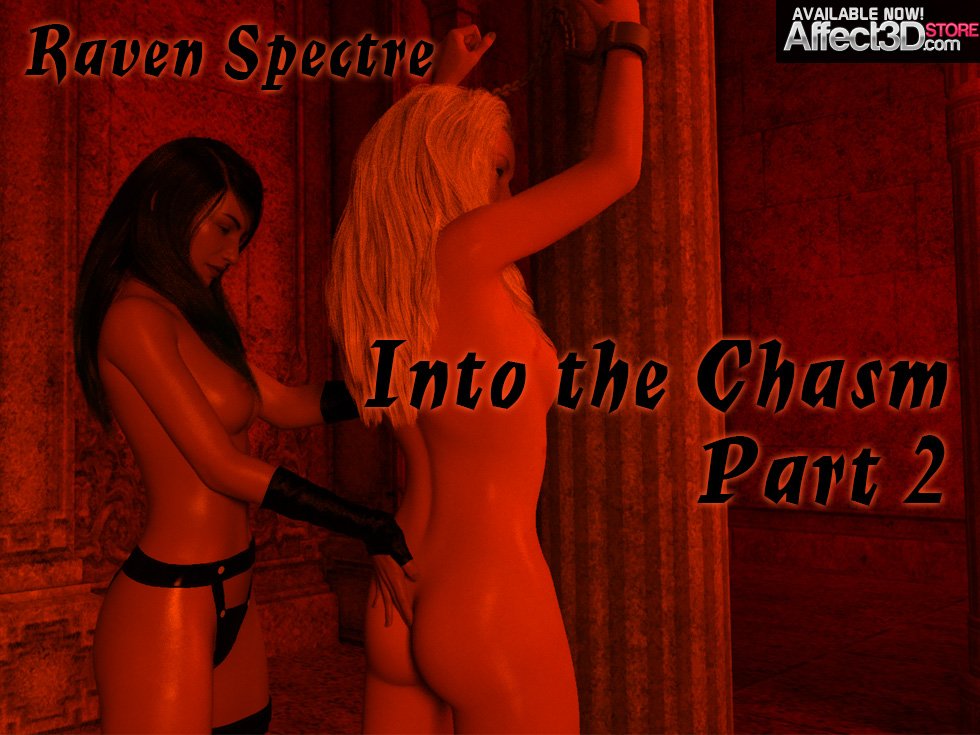 The red-lit lesbian BDSM couple returns in Raven Spectre's Into The Chasm Part 2 – except they aren't lesbians at all, since our femdom is a futa! A surprise, to be sure, but certainly a welcome one for many here. 😉 I dig that there's still more kink, though!
Shayla continues her delicious torment of Lila, spanking her while she's shackled up. After getting her backside warmed up, she canes her a few times – and they're both quickly in the mood. Turning Lila around, Shayla undresses to reveal her futa cock. Shayla fucks her against the pillar until she gives Lila a creampie. Yum.
Letting her out of the shackles so she can properly attend to her cock, Shayla then pushes Lila down so she can fuck her from behind and make sure no hole goes unfilled. After some heated fun and another orgasm, they take a short rest. But Lila's far from done, and now it's her turn to wield the cane!
You can get the 107-count image set Into The Chasm Part 2, a dickgirl femdom duo featuring BDSM, spanking, caning, oral, anal and vaginal fucking, for $10.00 from the store.