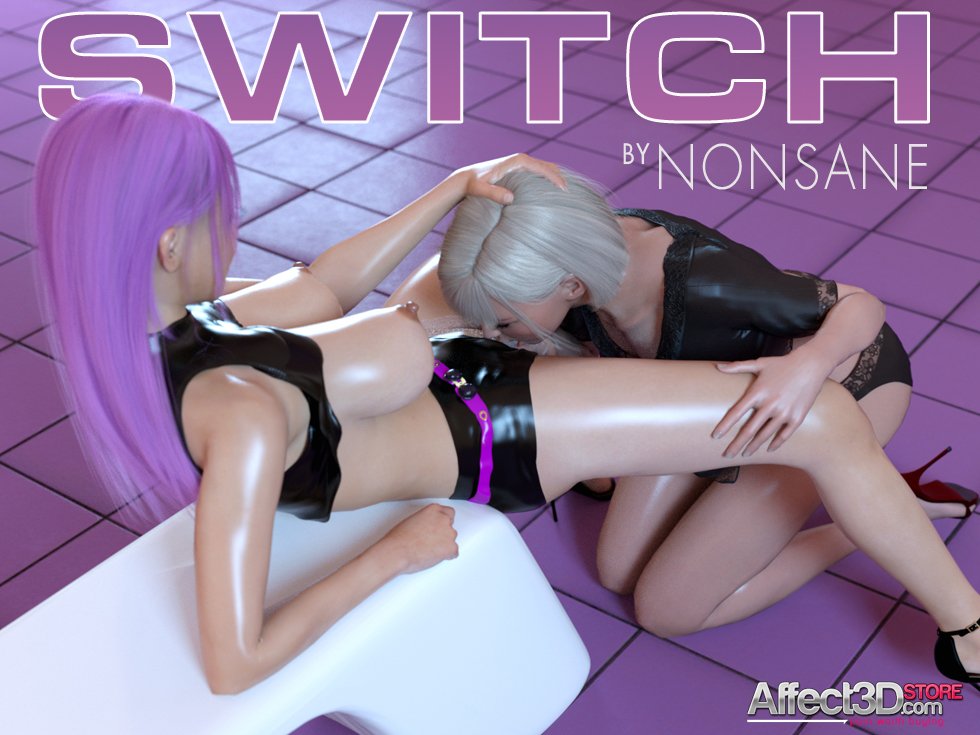 Nonsane's vision of a future where anyone can become a dickgirl if they like – yeah, that's a future I think we'd all appreciate. 😉 In their latest, Switch, the futa has been newly gifted with her big illegal cock and intends on taking it for a test run. Creampie fucking ensues.
Starting with some undressing, the pink-haired gal looking a bit uncertain – or in awe? – the new futa cock gets rather huge when aroused. After a little fingering, she pushes it into her, and then thrills at the feeling of having a tight cunt around her dick.
It's an intense experience for both of them, certainly, and she cums quickly. Curious, she can't help but dip a finger into her partner's cunt and taste the cum from her new futa cock. Totally understandable. <3 You can get the 34-count image set Switch from the store now for $5.50.