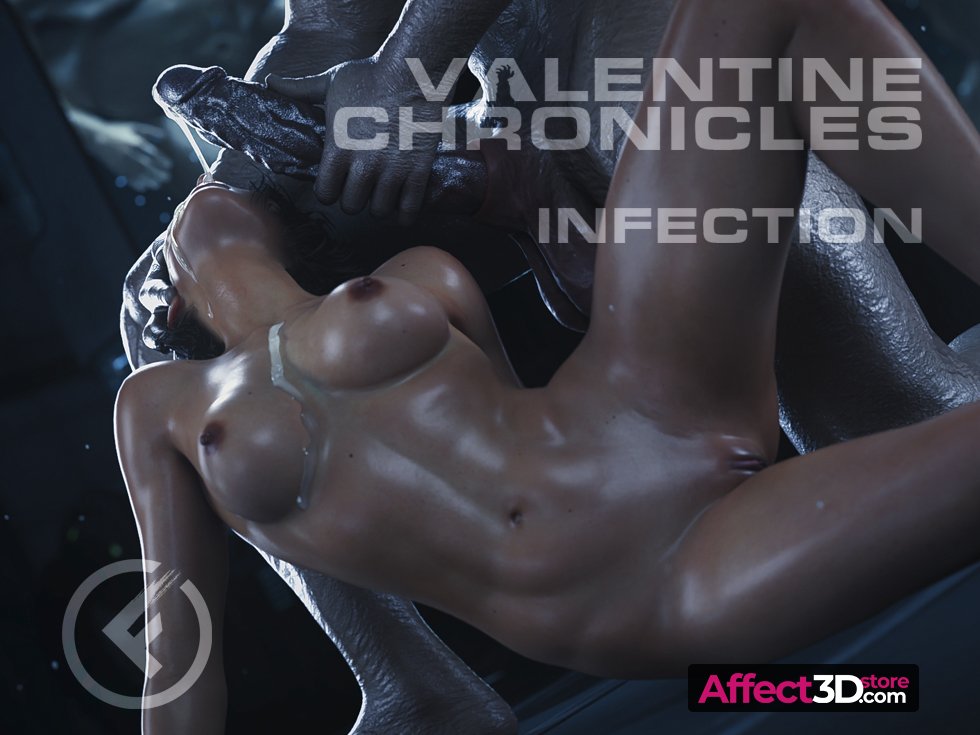 Forged3DX is back with a new spin on the zombie apocalypse genre. Valentine Chronicles: Infection introduces a hot new character to the store as she searches for a cure to a terrible pandemic! It's available now in the Affect3D Store!
This cute brunette is humanity's only hope, it seems. And she's ready to do anything to achieve her goal of finding a cure. At least, that's what she thought. We meet up with Jill in the Maroon city morgue, on a mission to get a sample of the virus' transmitter: sperm from an infected victim. Naturally, she's grossed out by the idea, but our brave heroine manages to get a perfect sample, taking one for the team so to speak. Unfortunately for her, however, she is caught trying to leave.
When Jill comes to, she is tied up and naked in a lab full of "test subjects". Said creatures have huge dicks and are bent on infecting more humans through sexual contact. One manages to escape and walks over to the terrified, but also fascinated Jill. The monster starts by having her suck his enormous cock, before rubbing himself against her pussy. He then fucks her standing, before switching to her ass. Now, infected with the virus herself, Jill stumbles through the halls of the lab until she finds the anti-vaccine. Lucky for her!
This hot zombie set comes with ninety HD renders and an eight-minute animation! You can buy Valentine Chronicles: Infection for $11.95 in the Affect3D Store now!