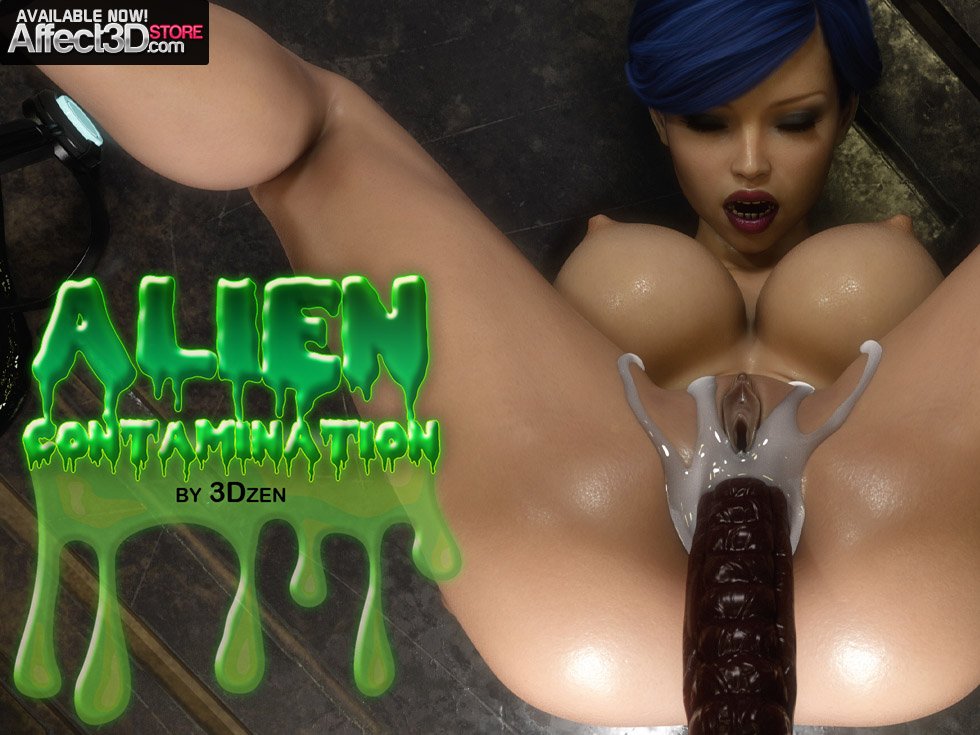 It's 3DX sets like this that make me wish I had an egg-laying dildo. Err, did I say that out loud? ahem 3DZen has an egg-laying alien sex-stravaganza in their latest release, Alien Contamination, which uses some familiar models for its creatures… though the size of the cock on that alien is massive.
Then again, I've seen similar on face huggers, and they're tiny in comparison. I wonder if the big alien dick has a retractable mini-dick?
ahem Ashley, protagonist cop, comes upon some strange pods during a patrol in her space station. Left without backup, she investigates solo, determining the pods are both animal and plant in nature. Seeing something inside, she digs into it, and finds – surprise! – a facehugger. This one is dead, surprisingly… but that leaves her distracted for an attack by a not-so-dead one. 😉
After getting fucked and filled by two little guys, she's picked up and hard-fucked by the adult alien, whose strength is undeniable in its ability to handle and move Ashley around. Can human-eviscerating aliens be chads? Spent from so much alien cock, she's then taken by a third little guy who attaches an egg pod to her, filling up her stomach with more aliens. It's an interesting reproductive cycle, ne?
You can get the egg-laying, alien-fucking 70-count image set in the store now for $10.99.