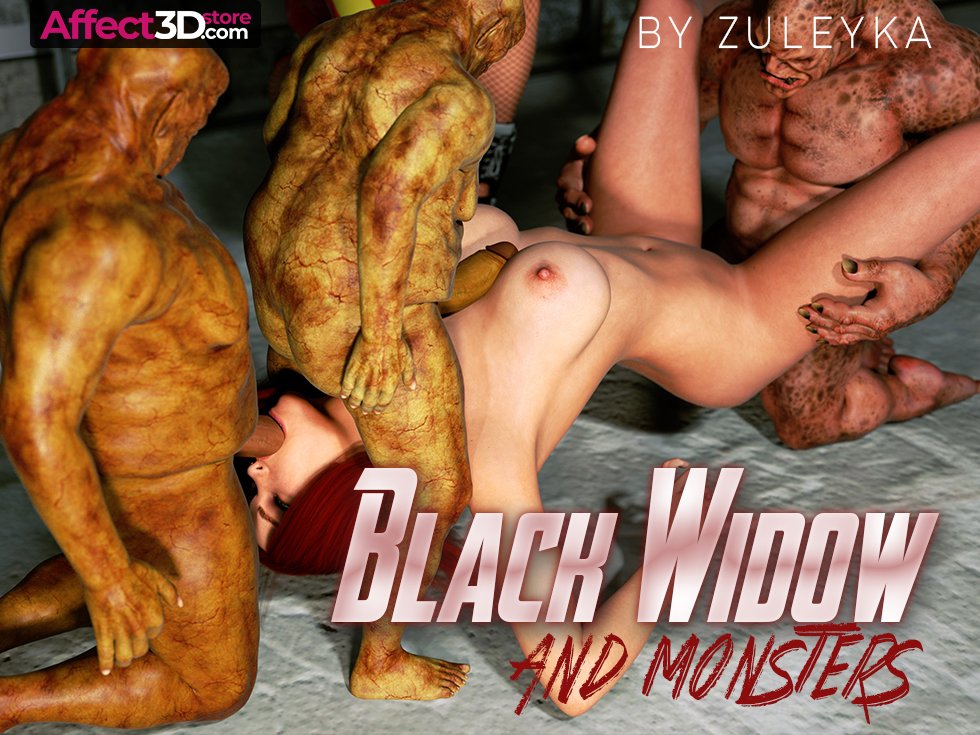 Zuleyka strikes again with Black Widow and monsters! Indeed, this hot image set is available now in the Affect3D Store!
Black Widow isn't having a good day. Harley manages to capture her and take her to a dingy basement with a cage. Inside said cage, she finds three goblins who proceed to fuck the shit out of her. They start off by playing with her pussy before two make her blow them and another fucks her pussy from behind. She then takes one in her mouth on her back, alternating with her tits, as the others take care of her pussy once more. The entire shebang ends with cumshots galore and one exhausted Black Widow. Naturally, Harley is delighted at her "evil-doing".
You can grab this fun 65-image set for only $9.95 in the Affect3D Store now!