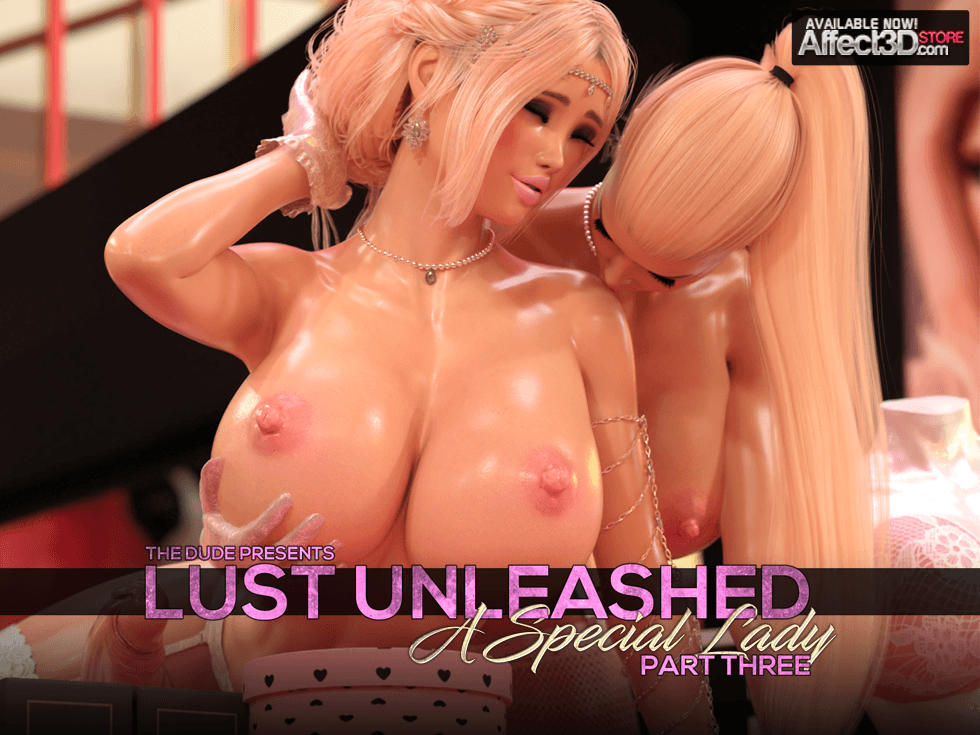 The Dude is celebrating 5 years of 3DX with a double release this weekend. In the second release, our three fave blonde bimbos are back at it guys in Special Lady Part 3! (Be sure to check out part 2 if you missed it because this is one series you want to get in on!) In part 3, we pick up where The Dude left us, with Taylor, Bree, and Mari in the lingerie store. And our girls are having some serious fun and one hot photoshoot.
As the action progresses, Taylor is having a lot of trouble focusing as Bree and Mari play with each other. The two lovers take turns posing whilst they touch each other up, letting Taylor direct their every move. But this lesbian blonde has had enough of just watching, and the memory of Mari's cock in her mouth really pushes her to try it on for size again. This time though, she tries a highly original position. As Mari is fingering Bree's pussy, Taylor bends the futa's massive cock back and pushes her pussy onto the shaft from behind. I'm really not doing this insanely hot scene justice guys, so please check it out for yourself.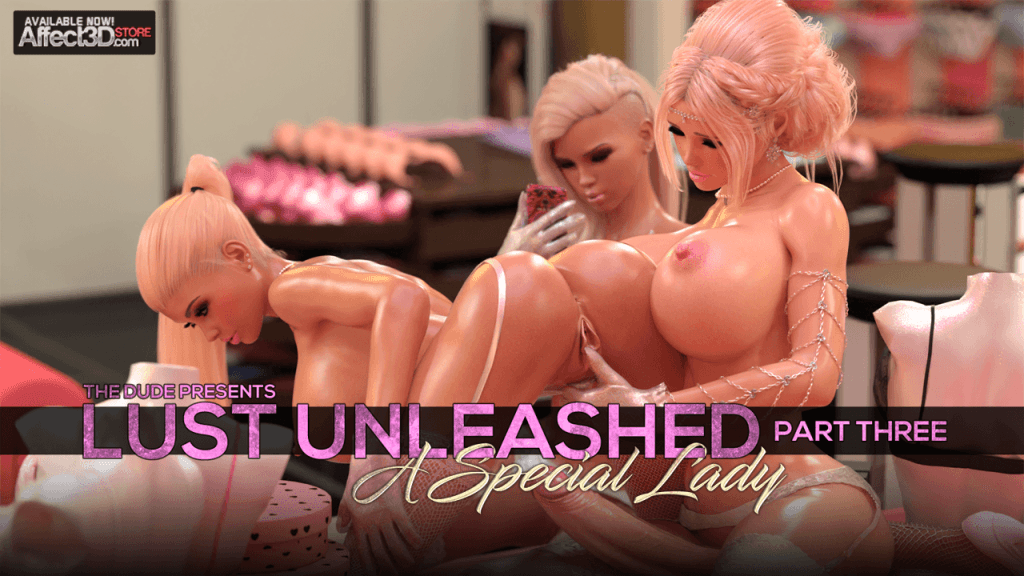 The trio then partakes in one hell of a threesome, employing an arsenal of dildos. And Mari discovers a newfound love for ass to ass as she watches her master Bree fuck a double dildo with the stunning Taylor. It's not long before she joins in herself, sitting on two more dildos in both her holes as the girls continue to fuck each other below. The scene ends with a massive cum shower, and more importantly, Mari realizes something important about herself. But I'll let you discover just what. In any case, I'd say we can expect great things from this futa.
As per his usual, The Dude delivers a unique piece that's insanely hot graphically and sensually. And that powerplay… damn. Be sure to grab your copy of A Special Lady: Part 3 (with and without text) for $12.50 in the Affect3D Store now! Also, if you grab this image set with The Dude's other release, Lust Unleashed: The Museum Remastered, you can get both for $19.95.