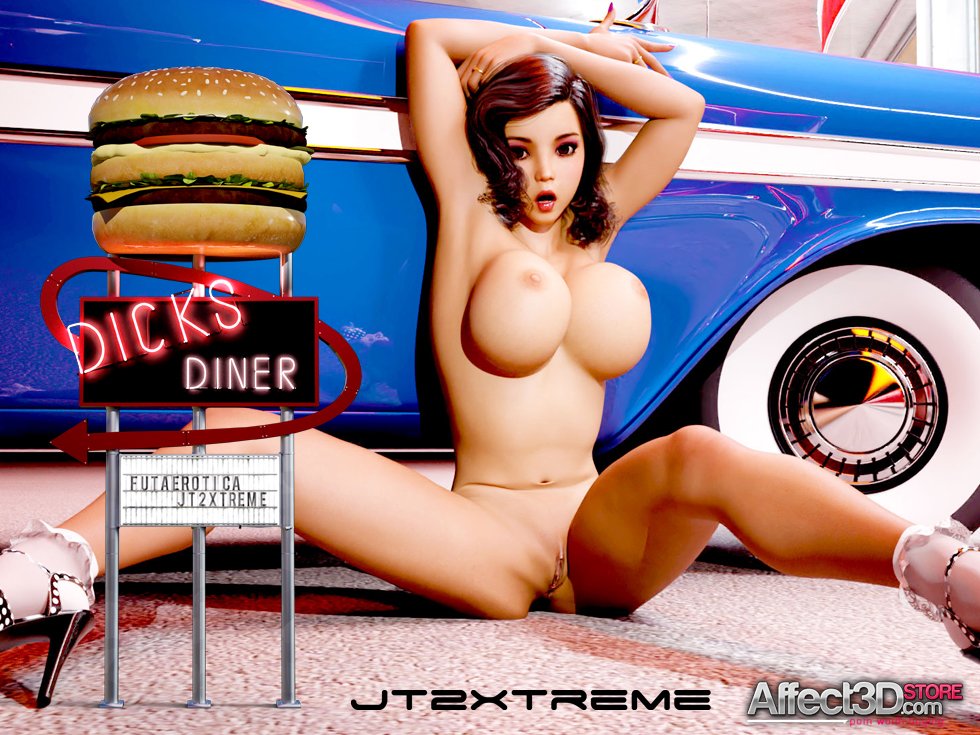 JT2XTREME's latest animation, Futaerotica – Dick's Diner, is here and it's a mouthful of delicious futanari girls. The setting is a trip back in time to the 50's, a time when the best thing to do on a Saturday night was cruise the strip in your hot rod, listening to rock and roll, and grabbing a burger and milkshake at the local drive-in diner.
And there must be something in the food at Dick's Diner because throughout the 23 minutes of animation JT2XTREME's girls are fucking around the clock. In the back of the convertible, in the diner booths, the girls bounce, pound, grind, and moan to an explosive finish.
What's Included
50 high quality images in PDF format
23 minutes high res HD720 video with audio in MP4 format. Video is very high quality and compressed with latest optimization software producing a crisp and clean look at a minimal file size.
This futanari animation and accompanying image set from JT2XTREME is now available at the Affect3D Store for just $13.95. Don't miss Futaerotica – Dick's Diner!