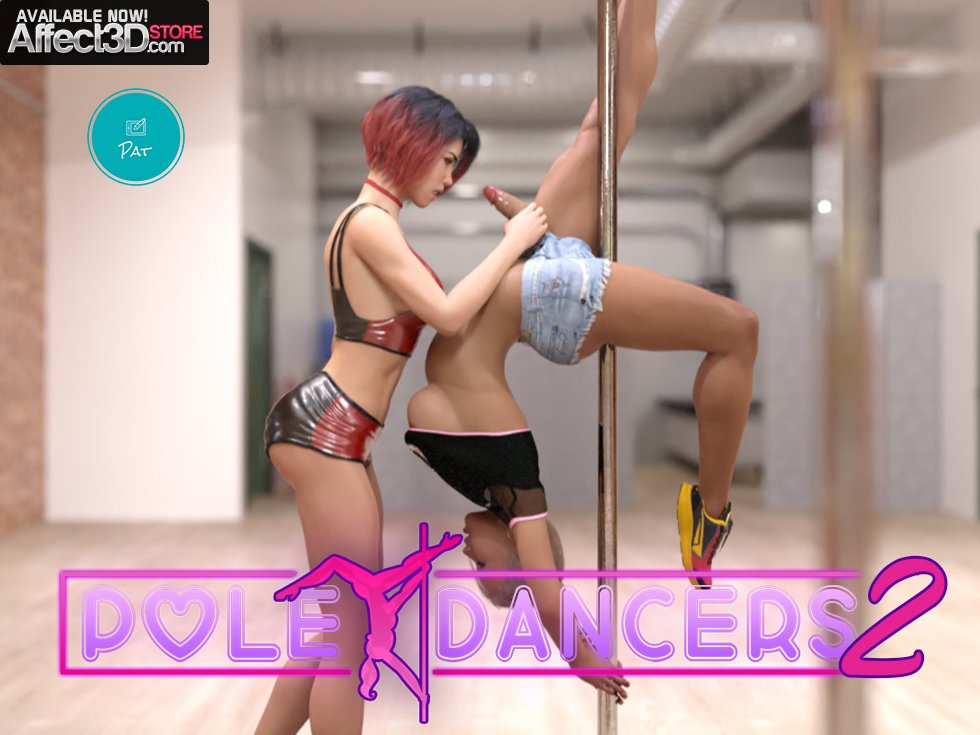 In the first installment of Pat's new series, Pole Dancers, Estelle moved in with Sasha after arriving at the new city and enrolling into Vanessa's pole-dancing school. Their first night together was a rather sexy one, setting the stage for more dickgirl fucking. Dickgirls really do get all the fun – and I'm certainly not complaining about that. 😉
Having been fairly desperate to get a girlfriend, Sasha is very serious about making Estelle happy with moving in with her. And she starts that off the next morning by waking Estelle up with a blowjob.
After getting her hard and woke, Estelle fucks her mouth until she cums, giving Sasha a very creamy facial. They then have a sweet and sexy morning, which definitely gives me some happy feels.
At the dance school, Estelle starts getting into the swing of things, but all the moves turn Sasha on again – and she goes down on Estelle while she's on the pole. Hot!
Pat's Pole Dancers 2 wraps up there, having packed in some nice futanari bukkake and mouth-fucking. Check out the 87-count image set on the store now for $10.00.