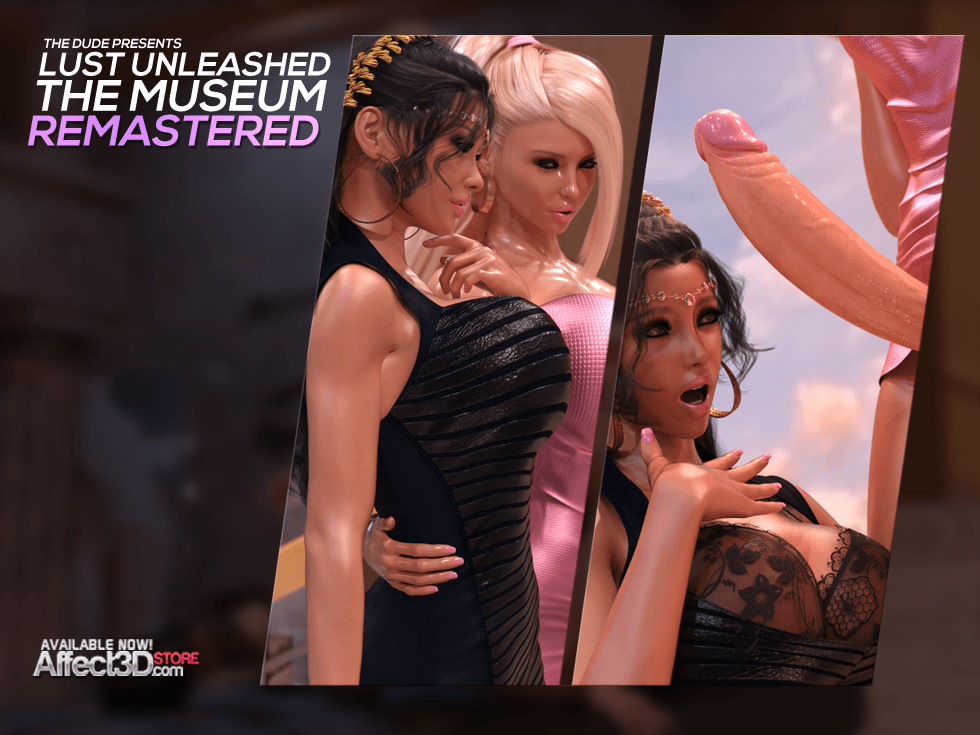 Today marks the 5th anniversary of The Dude's artistic career in 3DX. To celebrate, he has remastered one of his older masterpieces – Sin Sisters: The Museum. This revamped/remastered rendering, titled Lust Unleashed: The Museum Remastered is sure to become a new 3DX Classic!
Any guesses on what the content entails? Yup, that's right, you get to watch two of the hottest sisters in 3DX unleash years of pent up lust for each other once again! But this time the detail is simply insane. I mean, after all, it is The Dude we're talking about here!
So basically, Yelena (or rather empress Yelena of Russia) is visiting the stunning Kayla (CEO of Carter Industries). The pair meet up in the famed futa museum to discuss Kayla's work in giving girls "extraordinary" assets. Turns out, no one is there and the pair can't resist the lust they feel towards each other. It's also the opportunity for Kayla to give Yelena a personal sampling of the goods. And so the lovers go at it, starting off with some hot foreplay before switching between a variety of positions all over the museum collection. From missionary to doggy and one hell of a cumshot, these sisters try it all, and can't get enough!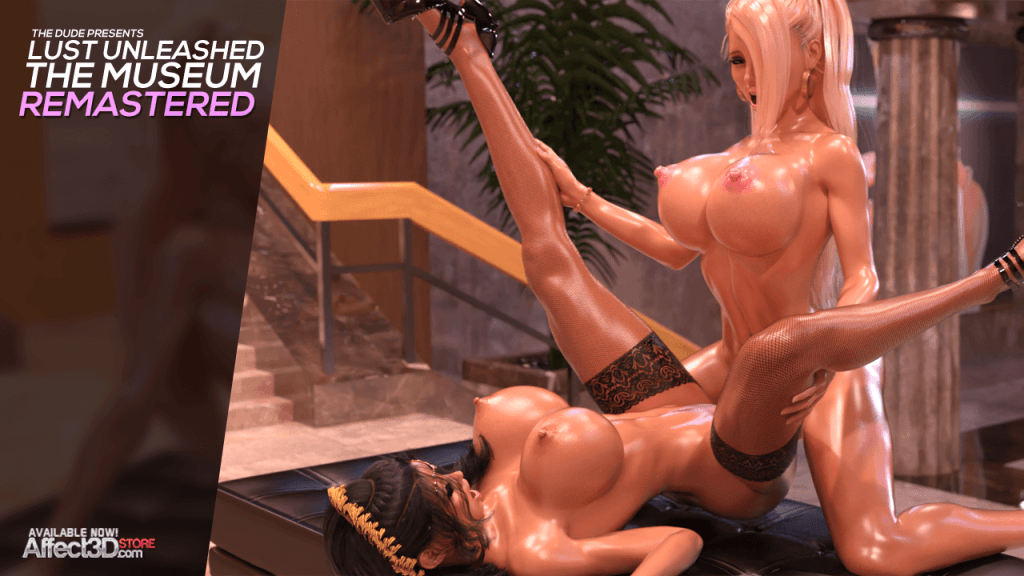 The set also contains the original version! So you get two for one in this new take of one of The Dude's classics! The release also contains a bonus set for your eyes only! All for the tantalizing price of $9.95! And even after all that, as an anniversary special, if you purchase this release along with A Special Lady Part 3, you'll get both for $19.95. Quite a steal for such high quality content!