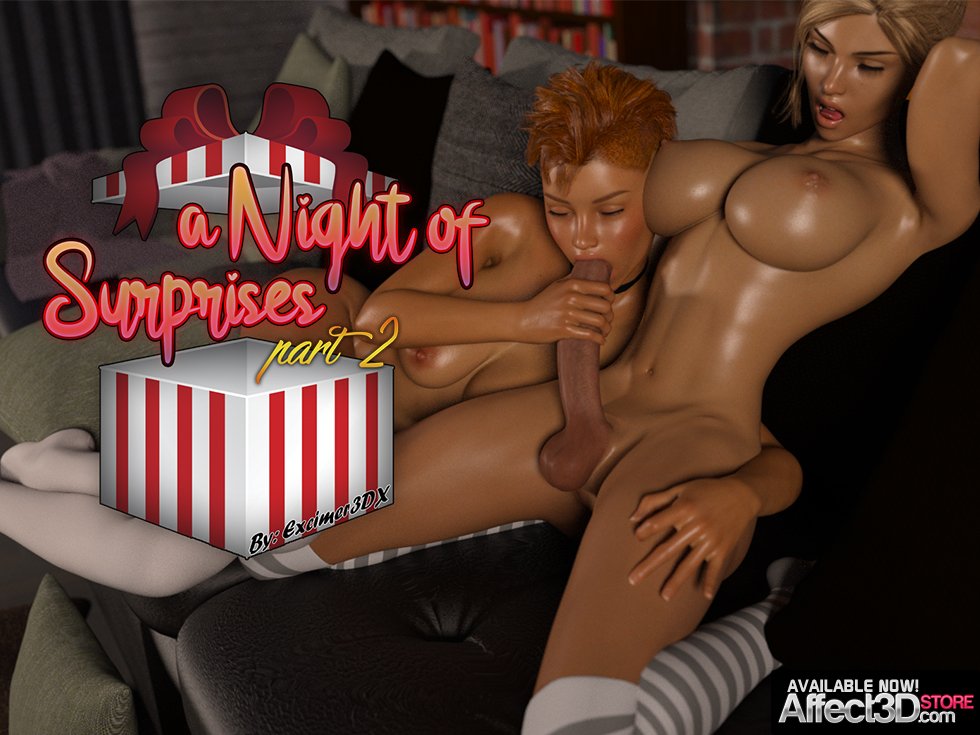 Surprises can come in all sizes but for this hot blonde in A Night of Surprises Part 2, now available in the Affect3D Store, the surprise is rather big. And big futanaris are the clearly the best kind. 😉
The blonde reveals that she has a massive member between her legs. Her redhead partner is intrigued and full of lust as she licks it. She needs more so she wraps her mouth around it and deep throats the blondes member. A tit fuck comes next and the blonde cums all over the redheads body. But the fun has just begun.
The redhead lays on the couch and the blonde thrusts deep inside her. She fucks her in an array of positions making sure that the redhead fills every inch of her cock. She prompts the redhead on all fours and teases her ass. She slowly slides it in before pounding her. Making sure she changes positions so the redhead can feel each pulsating thrust, it ends with an explosive cum shower.
Excimer3DX's A Night of Surprises Part 2 spans across 50 images and contains dickgirl on girl action, oral and penetration. Grab your copy of the futa fucking today for $6.49!