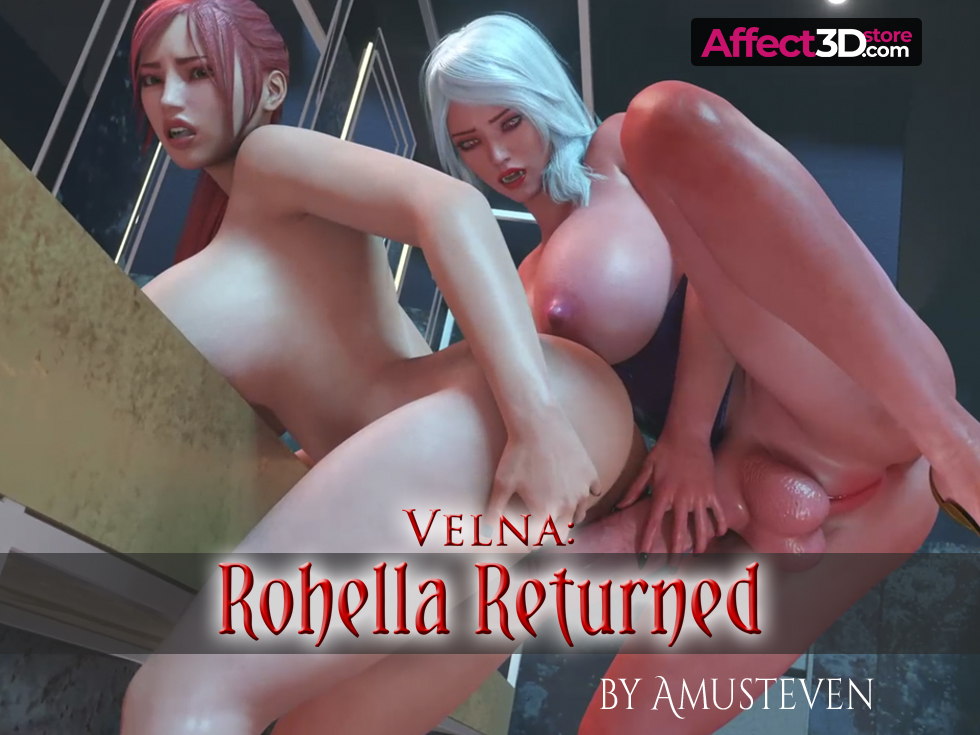 Today we're being treated to a sequel for Amusteven's last Velna animation (a futanari installment called Velna: Rohella Awaken). This new chapter, titled Velna: Rohella Returned is available now in the Affect3D Store and it's everything we could have hoped for!
After her previous encounter with a futanari succubus, you'd think Velna would have learned her lesson. Turns out she hasn't. Well, to be fair, she doesn't seem to have much of a hand in choosing what goes on in Amusteven's latest release, but she can definitely enjoy the ride! Whilst minding her business in a public bathroom, Velna is suddenly visited by a ghostly Rohella. However, unlike a ghost, this futa is very real and tangible, and so is her massive cock. Velna is quickly urged to suck the demon's cock before taking it in her pussy standing.
Next Rohella fucks Velna hard on the floor before switching to her ass and then fucking her standing against the sink. The lovers then finish things off with a massive (and I do mean massive) cumshot to… well all of Velna's hot busty body really.
There's no shortage of hot angles in this 3DX animation folks!! You can grab Velna: Rohella Returned for just $14.95 now! The animation is 10 minutes and 37 seconds long at 1920×1080 resolution with subtitles. Plus, if you missed the first episode, you can get both movies in the Velna & Rohella Bundle for a huge savings of $20.00.