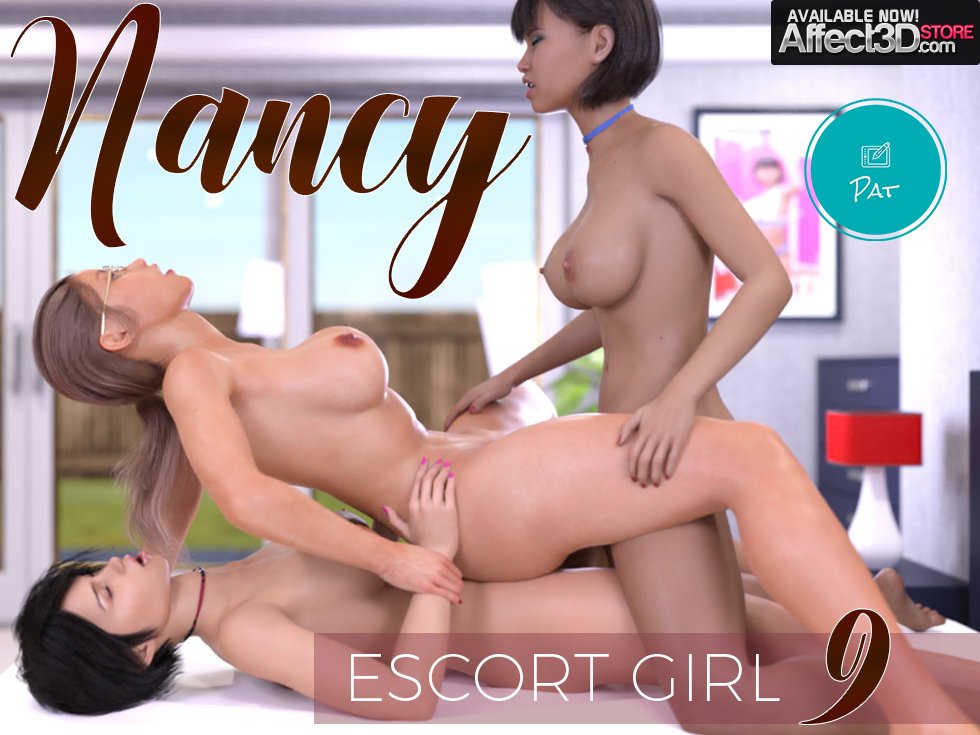 This is the second-to-last release for this set, which is exciting, but also makes me sad. There's never too much futanari escorting, after all. 😉 Pat's released Nancy – Escort Girl 9, which sees our dickgirl escort and her partner waking up with their joint conquest, Miranda.
Picking up from where we left off in the previous release, Miranda wakes up from Ophelie's cock pressing at her bum… which is definitely one of the sexiest ways I can think of to wake up. When Nancy wakes up from Miranda's moaning, Ophelie lends her a 'hand' and Miranda her mouth to help harden her.
Then the couple gives her a tasty double-penetration creampie. *dreamy sigh* I wonder if they'll hook up again?
After Miranda leaves and they enjoy a nap, Nancy gets up to go meet her newest client Chloe. A futa as well, they enjoy something of a romantic date by the sea – that ends with a tasty mouth and bum full of cum. You can see the yummy details for yourself in the 97-count image set Nancy – Escort Girl 9, available in the store now for $10.00.