Hmmmmmmmmmmmmmm Oh sorry, was just practicing my yoga. Didn't you know? Futanarica just released Yoga Class 4 – Tantric Sex Basics! This very special yoga class is available in the Affect3D  Store now!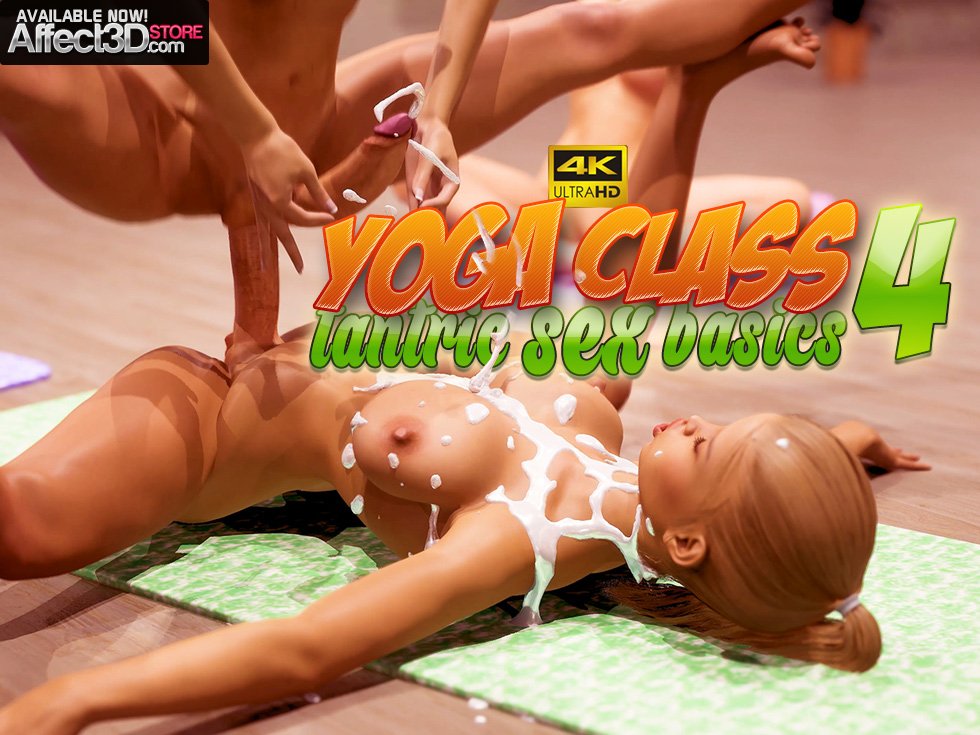 Tantric sex is all the rage these days, but I doubt many people have tried this version! Futanarica shows us just how combining advanced yoga with tantric sex can really release those chakras! Feeling a little stressed out? Maybe you've had a tough day at work? In any case, this unique method is bound to release all your stress. However, if like me you can't quite do the splits, maybe just buy Futanarica's latest release to follow along aye?
Watch as these stunning babes dive deep into their inner selves and explore each other's physical and mental well-being. These stunning futas really go at it, I can't even begin to describe the positions, but I will tell you this – it's creative. And there's a lot of cum involved!
Yoga Class 4 – Tantric Sex Basics is available now in the Affect3D Store for $19.95! So be sure to release your chakra now!